Latest Episode | Cut To The Race Podcast
Red Bull believes Max Verstappen's ability of reading a race has been key to his many victories in Formula 1 this season.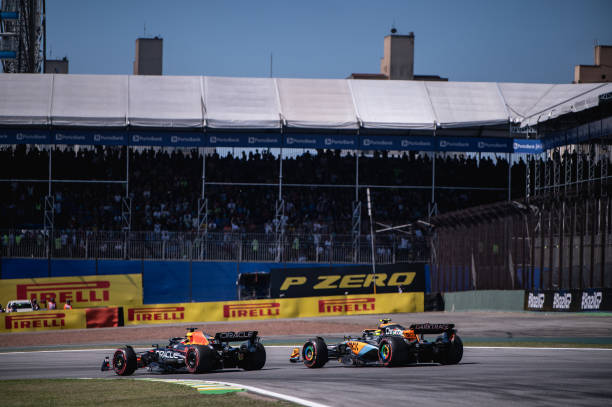 The pairing of Red Bull and Verstappen has been truly dominant. Whilst rival teams are catching up in development, the Dutchman is still winning races.
Verstappen's dominance has been that dominant that the Dutchman had enough points to win the constructors' championship on his own.
McLaren made a huge amount of progress this season, becoming the Austrian team's closest challenger. Lando Norris made the world champion go defensive at the Sao Paulo Grand Prix.
The McLaren driver was able to cause a threat during the sprint and main race. However, as the races progressed, the Red Bull driver was able to extend the gap.
Verstappen a master of managing a race
Red Bull first experienced the skillset of managing a race through Sebastian Vettel. The German – especially in 2013 – was clinical, leading to many race wins, including winning nine in a row.
The Austrian team's boss Christian Horner believes that the Dutchman has developed this skill also. The 26-year-old managed to break Vettel's record this season of nine consecutive race wins, winning 10 in a row.
The Red Bull boss believes that Verstappen is now a master at managing the pace during the race, staying in complete control. The 49-year-old said:
"I think that everybody manages their pace differently in a race, but I think Max has become so good at reading a race.

"He doesn't panic if he sees someone taking time out of him in the middle sector or whatever. That's because he's looking at the long game.

"And I think he's just got that inner confidence that he knows where he is."
Horner was asked when he thought Verstappen was developing his skill to manage races. The Red Bull boss believed 2019 was the year where the Dutchman really "stepped it up".
The 49-year-old went on to explain, saying that the Mercedes was a "rocketship" in 2019 and 2020. However, Verstappen was still able to win some races.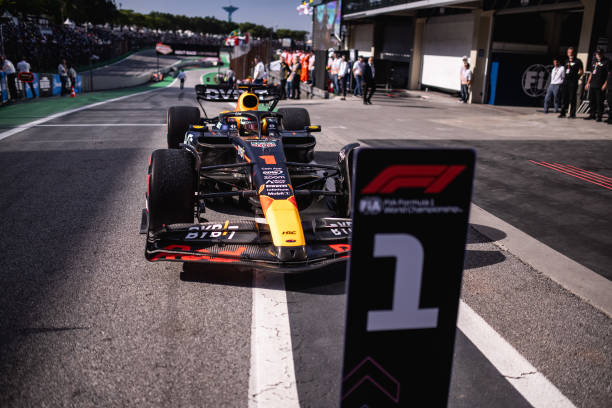 Not as easy as it looks
Whilst Verstappen has made it look easy to win races, the Dutchman firmly believes it is not as easy as it looks. The 26-year-old says that high degradation races like Brazil are very difficult to manage.
"Maybe it looks fully easy from the outside, but I think for most of every stint, Lando was matching my lap times," said the three-time world champion.
"It was always like the last five to ten laps when it seemed like then, of course, we had better tyre deg. But yeah, the beginning of every stint, I definitely had to focus a lot and I couldn't afford to make mistakes.
"Around here, with the high deg as well, it's not the easiest to drive. It's not like you can just relax and let the car just roll into the corners without any consequence. You had to be really on it."
With two races to go in Las Vegas and Abu Dhabi, do you think Verstappen will win them both and achieve 19 race wins in a season?
Feature Image Credit: Vince Mignott/MB Media/Getty Images