Latest Episode | Cut To The Race Podcast
Colton Herta's Formula 1 chances are diminishing, as Red Bull have given up on trying to sign the American to AlphaTauri.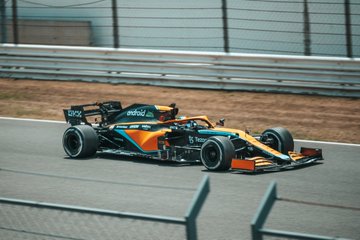 According to Motorsport-Total.com, Herta's Formula 1 dreams for next year have come to an end. Red Bull have stopped negotiations that would see the American partner Yuki Tsunoda at AlphaTauri next year.
Herta finished this season in IndyCar in tenth place, scoring 381 points. The 22-year-old secured one race win and one pole position, impressing lots of teams in Formula 1.
Superlicence was the main issue
Herta had 32 out of 40 points on his superlicence from competing in other championships. To race in Formula 1, a driver requires 40 points on their superlicence to be eligible.
Despite attempts to find a way around this issue, the FIA had a no-nonsense approach, not allowing the American to race in Formula 1. A decision was made during the Italian Grand Prix last weekend.
There are still other series' in winter that would allow Herta to get the required 40 points on his superlicence. However, Red Bull have opted not to go down that route as they feel as though it was not worth the extra time.
Confirmation of Red Bull giving up on Herta was revealed by Red Bull advisor Helmut Marko. The Austrian said it was "a shame" not being able to get the American into Formula 1:
"It's a shame that you don't realize the value an American driver, especially a guy like Colton Herta, would have for the booming America with three races."
Herta will not be testing for Alpine at Hungary
The American was scheduled to test for Alpine at the Hungaroring in September, as the Enstone team want Pierre Gasly. However, the test for Herta has now been cancelled, as Alpine look for their Alonso replacement.
The 22-year-old did some testing with McLaren in last year's MCL35m earlier this year. However, the American has not driven this year's new generation of Formula 1 cars yet.
Marko says he doesn't understand why Herta cannot race in Formula 1 next year. The Austrian acknowledged the American's seven races wins in IndyCar. The 79-year-old suggested that Herta could have participated in some practice sessions earlier this year.
Names such as: Antonio Giovinazzi, Mick Schumacher and Nyck de Vries have been mentioned to take part in the test.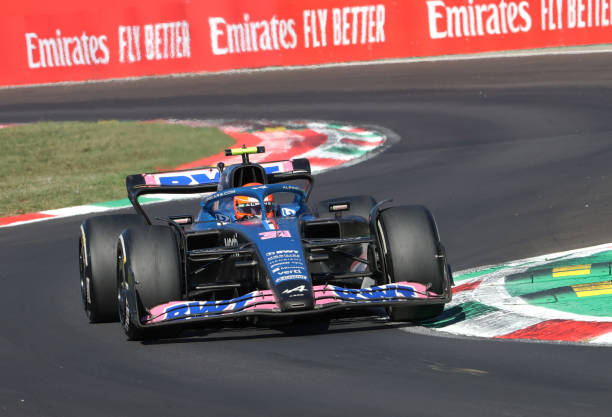 Does this damage Alpine's attempt to get Gasly?
Pierre Gasly has been heavily rumoured to Alpine, meaning he would leave AlphaTauri. The Frenchman signed a new deal with AlphaTauri for the 2023 season, but it has not scared off the Enstone team.
Gasly will not be able to leave the Faenza team without Marko's approval. However, AlphaTauri are still actively looking for someone to partner up with Yuki Tsunoda if the Frenchman leaves.
Marko has not been impressed with the Red Bull junior drivers this year. Liam Lawson finished this year's Formula 2 season in a disappointing seventh. Despite being given an opportunity in the Red Bull at Spa, the Kiwi has not done enough to land a seat at AlphaTauri next year.
Jehan Daruvala, Ayumu Iwasa and Denis Hauger still need experience in Formula 2 before making the step, according to Red Bull's advisor.
As AlphaTauri are not looking towards their junior drivers, the team are looking elsewhere like Red Bull did with Sergio Perez. Mick Schumacher is still an option with the German looking likely to end his partnership with the Ferrari Driver Academy and leave Haas. Another option is Nyck de Vries, after the Dutchman impressed at last weekend's Italian Grand Prix.
De Vries has been rumoured to be with Helmut Marko in Graz, confirming a possibility of last year's Formula E champion going to AlphaTauri. If no replacement is found, Gasly will have to stay at AlphaTauri for the 2023 season to see out his contract.
Regarding the situation, Marko said to Motorsport-Total.com:
"It's just being ventilated what possibilities there could be."
Feature Image Credit: Greg Doherty via Getty Images