Latest Episode | Cut To The Race Podcast
Théo Pourchaire may look elsewhere for a full-time race seat, believing his chances in Formula 1 to be slim at best.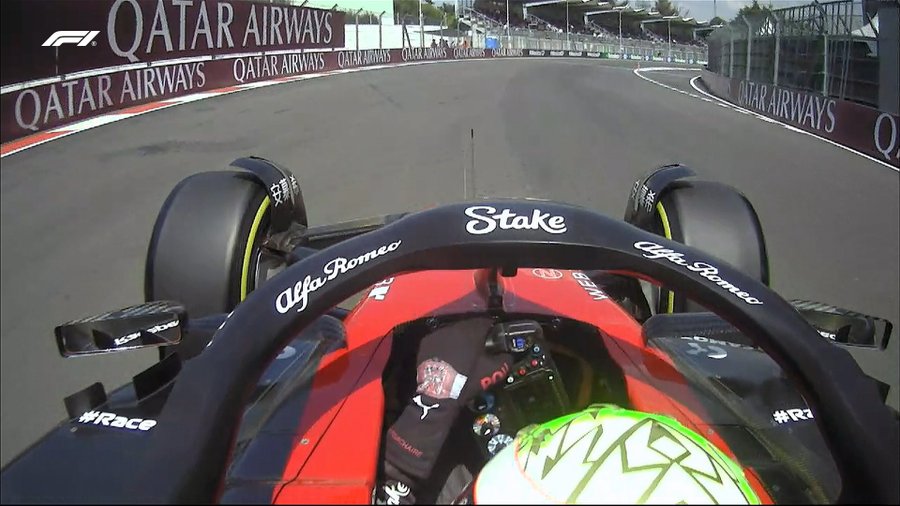 The 20-year-old French driver is one of the brightest sparks in the F1 feeder series paddock at the moment. He currently leads the 2023 FIA Formula 2 Championship, with just a single round remaining in Abu Dhabi.
Pourchaire was also one of five reserve drivers to stand in for a teammate in FP1 at the Mexico City Grand Prix on Friday. The Frenchman filled in for Valtteri Bottas, while Frederik Vesti, Oliver Bearman, Isack Hadjar and Jack Doohan were also granted the opportunity to drive an F1 car.
Despite all of this however, Pourchaire doesn't think he will be driving in F1 any time soon, at least in the short term.
Speaking to media at the Autódromo Hermanos Rodriguez, the Alfa Romeo reserve driver stated he will most probably look elsewhere for a full-time race seat. He said: "I have some opportunities. I'm talking a lot with Alfa Romeo to see what we can do together. I will be the reserve driver for the team, which is great. It's a first good opportunity."
"But of course I want to do something else. It's a priority to me, I want to drive, I want to keep myself busy and fit. So let's see. But there's a few great championships."
He went on to name a few possible series that could be a good fit for him: "The best is to drive a car that is close to F1… For sure nothing is really, really close to F1, F1 is really special. But of course the best is to drive a single seater that is really quick."
"Let's see: IndyCar, Super Formula, there's maybe other options, I don't know, but let's see."
Pourchaire explains struggles with car during Friday practice
Pourchaire ended the hour-long session at the foot of the timing screens, with not a single lap on the board. The youngster explained the extent of his struggles after getting out of his stricken C43.
He explained: "Straight away I had an alarm on the dashboard. The team could see as well on the telemetry the issue. We tried many things to solve the issue, but it didn't work."
"They have to change something on the car… I cannot go too much into details and also the team is not 100% sure where it comes from. But it's motorsport, it can happen. Unfortunately it happened when I'm in the car for FP1."
The Frenchman was unsurprisingly disappointed to have a golden opportunity to drive an F1 car go awry. He continued: "It's a bit disappointing for sure because I've prepared myself a lot here."
"I wanted to drive, the track looks cool, I did some small laps, but I couldn't push because it was not so safe to push, brake system issues. So it's like this."
Feature Image Credit: XPB / James Moy Photography Ltd.