Latest Episode | Cut To The Race Podcast
A surprising turnaround in Porsche's entry into F1: according to a document leak originating from Morocco, Volkswagen's Porsche brand looks ready to buy into Red Bull and F1 in 2026.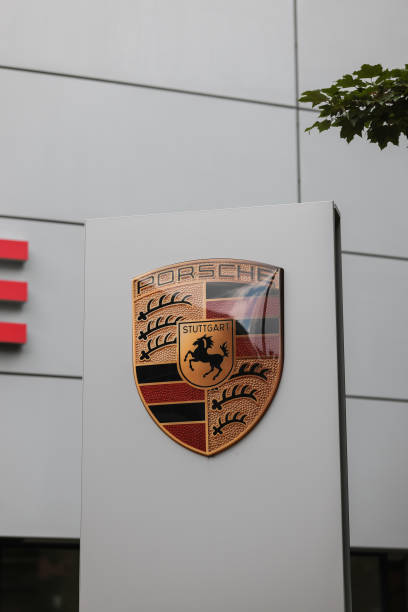 Rumours have been circulating for months that both Audi and Porsche would like to enter Formula 1. However, for months, there has been no confirmation. The long delay in making a decision is apparently mainly because the FIA's drafting of the engine regulations from 2026 onwards has not yet been completed.
On Wednesday, a report from Morocco made the rounds.
Moroccan cartel authority publishes Porsche takeover documents
Now a bit more light is being shed onto the situation. But the first confirmation comes neither from Porsche, Volkswagen nor Red Bull Racing itself. Instead, it is about reports from the Moroccan authorities. They have published documents confirming Porsche's intention to take over large shares in Red Bull Technology.
Red Bull Racing and Red Bull Technology are linked through the official constructor of Red Bull's Formula 1 cars. Due to the size of the merger, the project is subject to anti-cartel laws in more than 20 countries outside the European Union.
Morocco also has a publication requirement, so this leak is not really a leak – it is publicly accessible information as is required by the law.
What do we know about Porsche-Red Bull?
According to Motorsport-Magazin, Porsche is to take over 50 per cent of the shares in Red Bull. However, it is not only a matter of entering the company as a shareholder but also as an engine manufacturer.
Currently, the Red Bulls drive with their own engines, the Red Bull Powertrains, but Honda still supports them.
This is to change in 2026 when the German luxury brand Porsche cooperates with the team from Milton Keynes. The brands' contract is set to span ten years.
Official confirmation from Porsche and Red Bull is still pending – but an agreement seems to have been reached.
The situation is different at Audi. Since November, current F1 teams such as Sauber or McLaren have been repeatedly mentioned in connection with the other VW subsidiary. However, no takeover has taken place.
We eagerly await official confirmation from Porsche or Red Bull, which should be published on August 4th.
Feature Image Credit: Photo by Clive Rose via Getty Images