Latest Episode | Cut To The Race Podcast
AlphaTauri's team principal Franz Tost revealed how he would have "liked to have Mick in the car", but that factors prevented such a move from materialising.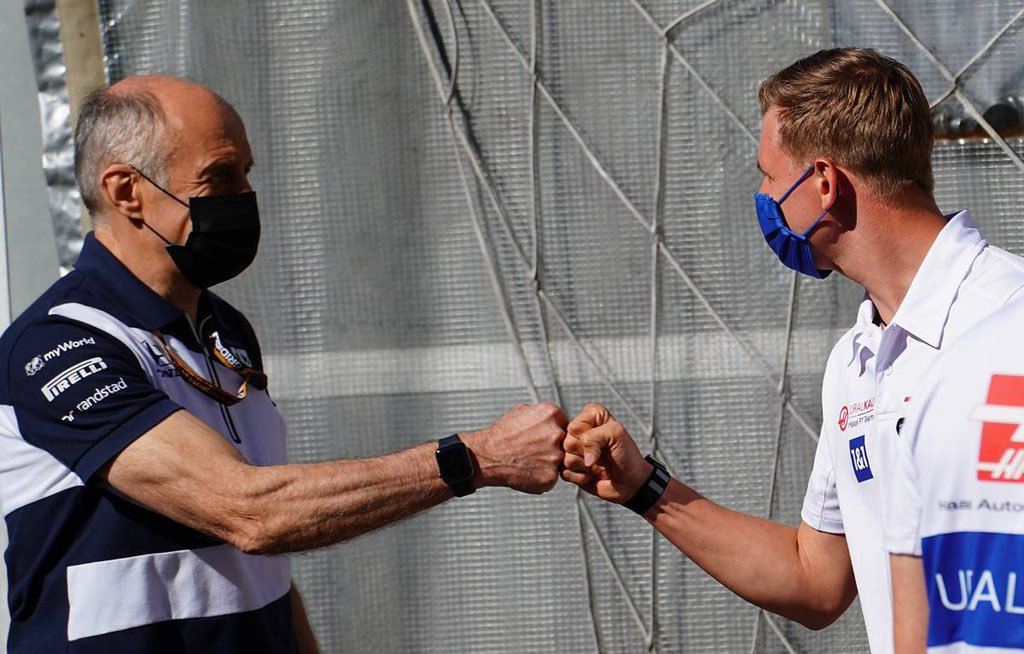 Mick Schumacher will be spending his 2023 as a reserve driver for Mercedes, after Haas decided not to extend the German driver's contract following two difficult years in the team. In December, it was announced that Schumacher would be joining the Brackley-based team.
The F1 'silly season' last year saw a big mix-up of the grid. Pierre Gasly announced his move from AlphaTauri to Alpine during the Japanese Grand Prix in October. This move meant that a seat opened up at the Red Bull-owned team with no obvious replacement.
Speaking with RTL, Franz Tost has shared that he had considered Schumacher as a contender for this seat. " I would actually have liked to have Mick in the car," he said.
However, a combination of "circumstances" – some of which were "political" – prevented Tost from being able to sign Schumacher for the 2023 season. These factors appear to be attributed to the fact that Schumacher was, at the time, a "Ferrari junior". Such a move would have required approval from Ferrari — and likely Red Bull, too.
"It then never came to a commitment," said Tost, "But personally, I think very highly of him."
Ultimately, the seat at AlphaTauri went to Nyck De Vries. The Dutch driver had impressed fans and teams alike with his performance at the Italian Grand Prix, where he had replaced Alex Albon.
Since moving to Mercedes, Schumacher and Ferrari have ended their "collaboration".
Tost praises Schumacher's move to Mercedes
Franz Tost praised Schumacher's abilities, stating that he is "convinced Mick is talented and also has what it takes to drive successfully in Formula 1." The AlphaTauri team principal also commended Schumacher's move to Mercedes, "because that's a very, very good team, one of the best in Formula One, so of course he can learn a lot". A reserve driver role within Mercedes  would mean that Schumacher will "hopefully have the opportunity to go out on track several times", according to Tost.
Tost views Schumacher's role at Mercedes as an opportunity for learning. He said that it would give the German driver "self-confidence". He also hoped that it would give Schumacher "technical understanding". This will then "hopefully then bring him back to the grid at some point."
Gunther Steiner, Schumacher's team principal at Haas, has also praised the move to Mercedes. Steiner has echoed Tost's sentiments. "I think he is in a good position with Mercedes," he said.
Feature Image Credit: @Planet_F1 on Twitter