Tyre manufacturer Pirelli have shared the initial findings of their investigation into why their tyres failed on two separate occasions at the Azerbaijan Grand Prix.
The hard compound tyres failed in dramatic fashion on Baku's main straight, which is the longest on the F1 calendar.
Firstly it was Aston Martin's Lance Stroll who suffered a rear-left puncture and was left stranded in on the race track after slamming into the wall.
Then it was Max Verstappen, who also fell victim to a rear-left puncture and lost his lead after crashing out. Both extremely dangerous incidents occurred at speeds in excess of 200mph.
Additionally, Lewis Hamilton's left rear was found to have severe cuts by Mercedes during the subsequent red flag period.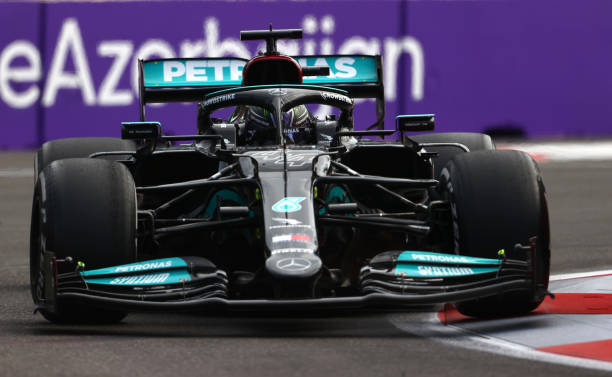 Credit: Francois Nel, Source: Getty
Following the race, Pirelli sent their tyres to their Milan headquarters for a detailed investigation, the results of which they have finally brought to light.
According to Pirelli, the tyres under scrutiny showed "no production or quality defects" and they point out that the cause of the incidents have been identified as a "circumferential break on the inner sidewall, which can be related to the running conditions of the tyre".
The statement issued also continues to say that, "the FIA and Pirelli have agreed a new set of protocols, including an upgraded technical directive." 
Headline Image – Credit: Clive Rose, Source: Getty