Latest Episode | Cut To The Race Podcast
Pierre Gasly has opened up about why he is leaving AlphaTauri and Red Bull for Alpine in 2023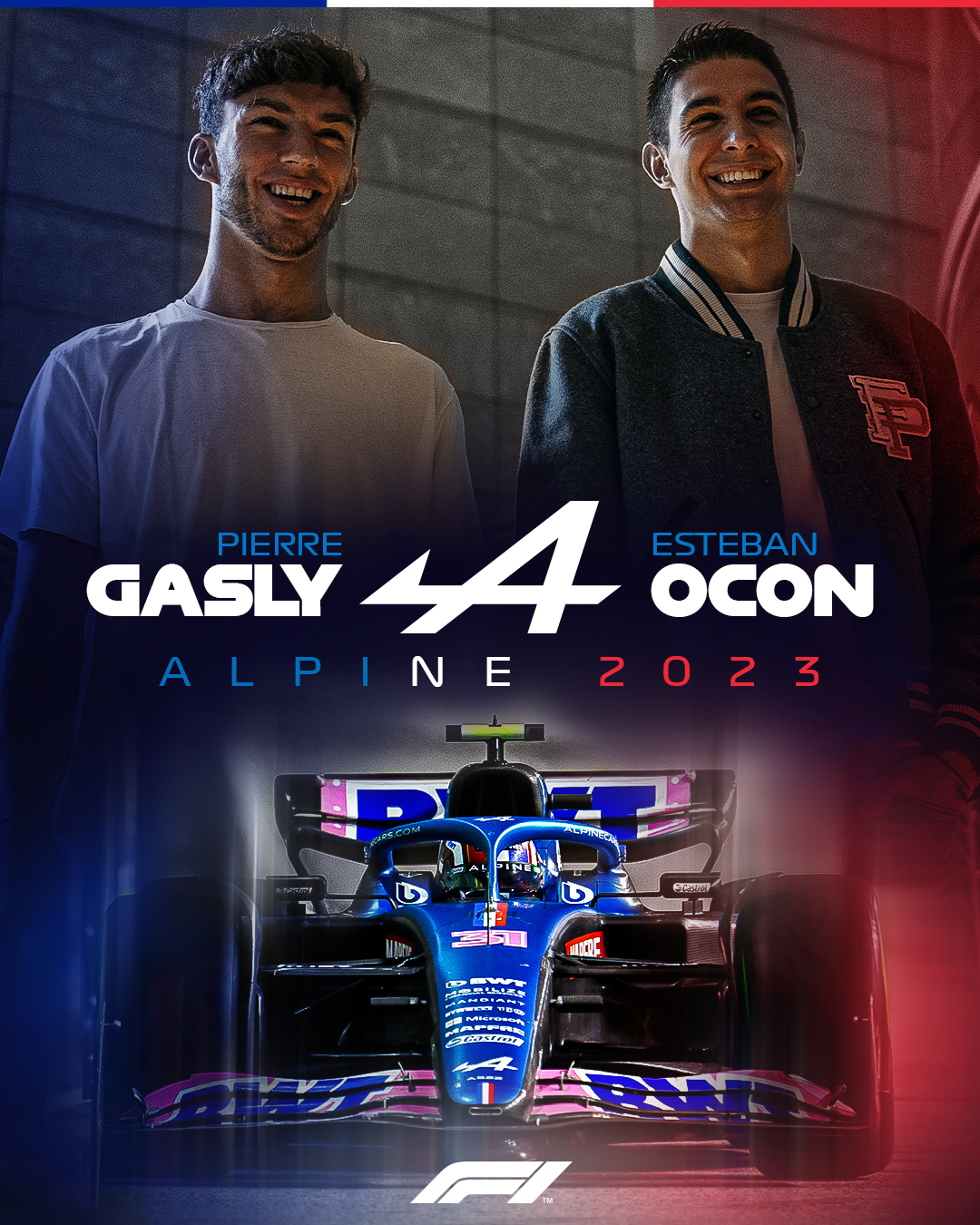 Following the announcement that Pierre Gasly will be joining Esteban Ocon at Alpine for 2023, the French duo has constantly been shutting down rumours. This is because Gasly's signing has reignited talk surrounding an alleged feud between himself and Ocon.
Alas, Alpine Team Principal Otmar Szafnauer has said Ocon was "very supportive" of the decision to have Gasly join the team and that "they have no issue working together." Szafnauer has gone as far as to say that he hopes "the friendship will rekindle." Will they be friends once more? Perhaps, considering Gasly has been quite nostalgic about the two's upbringing and early friendship, there may be hope yet.
But what made Gasly wish to join Alpine in the first place?
It was time for a change
The 2022 season marks Gasly's sixth with Red Bull-affiliated teams. While driving for Toro Rosso/AlphaTauri and Red Bull Racing, the French driver has had 50-point scoring finishes, three podiums, and one victory, so far. Now Gasly believes it is time for a new challenge, on the move he has said:
"It's obviously a big move for me. I've been with Red Bull for nine years, pretty much my entire career with them. It definitely feels like closing a chapter and starting on a new journey. To me, I must say, it felt natural and very quickly the right decision to take."
He continues, "for me, it's also the right time to take off on my own, grab this opportunity with a manufacturer." AlphaTauri also has the nickname of it being a 'finishing school' for future Red Bull drivers. Taking into account Gasly's previous chance with the senior team perhaps leaving is his only chance to race for a manufacturer again.
But why Alpine?
Throughout the interview, Gasly reiterates how Alpine fought for him to join the team. Taking into account Red Bull's treatment of Gasly during the 2019 season, perhaps his desire to be wanted is understandable. In 2019, Gasly was promoted to Red Bull Racing from Toro Rosso. However, he was demoted back to his previous team before the end of the season. On the topic of Alpine's fight for him, Gasly has said:
"That was definitely one of the most important, let's say, criteria for me, which made it very clear for me that I should go there, is how strong their will was to get me out of Red Bull and to get me in that car."
Alpine assured Gasly "they had to work very hard in terms of negotiations," with Red Bull. And for Gasly "it just felt like straight away they really pushed so hard to get me." Perhaps Gasly felt more wanted by Alpine than Red Bull?
Alpine's expectations moving forward
Alpine's desire for Gasly is a clear motivator behind why the French driver is switching teams. But Gasly has also expressed that he is "very excited," about the Alpine project. The current AlphaTauri driver opened up about Alpine's ambitions moving forward:
"Based on Alpine's ambition, based on their progress over the last few years. Just getting better and better every season, they have this strategy to be fighting at the front over the next 100 Grand Prix and they are just going in the right direction."
Could Alpine be fighting for race wins and even championships in the next 100 races?
Feature Image Credit: Peter Fox via Getty Images