Latest Episode | Cut To The Race Podcast
Oscar Piastri reveals that he is more comfortable in the McLaren MCL60 Formula 1 car. Due to this, the Australian managed to produce an impressive qualifying performance in Jeddah.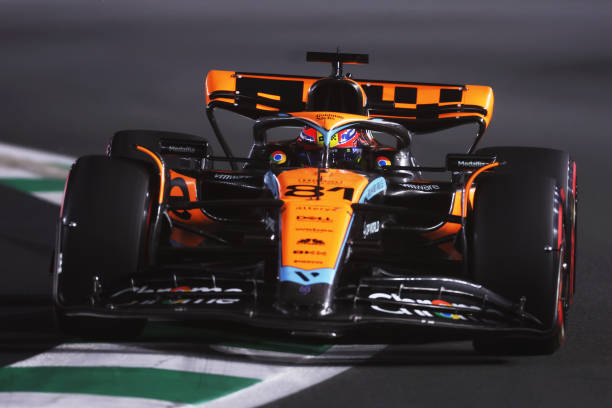 McLaren went into qualifying looking a lot better than in Bahrain after their FP3 session. Lando Norris ended the session in seventh with Oscar Piastri right behind the Briton in eighth.
McLaren suffered a horrid time at the season opener in Bahrain. Piastri would retire from the race with an electrical problem early on. Norris also had a bad race, as the Briton had to constantly pit for air pressure for his MCL60 car.
However, qualifying in Jeddah showed McLaren's potential in the car. Piastri managed to show this, qualifying ninth and making Q3 for the first time in his Formula 1 career. As for Norris, the Briton's qualifying session was ruined after hitting the wall during Q1, leading to his exit. It was Norris' first Q1 exit since his rookie season in 2019.
Piastri becoming more comfortable in MCL60
The Australian rookie had a far from optimal pre-season test. McLaren were hampered with issues, limiting time for both of their drivers, putting them on the backfoot for the season opener.
However, the 21-year-old feels that with more experience in the car, he gets more comfortable each time with the handling of the MCL60:
"I think every time I've jumped in the car I feel like I'm getting more and more comfortable. I think compared to Bahrain, I don't think I did anything massively differently or change anything.

"It just was all coming together better and better, and no mistakes today. It's still incredibly tight. But I was at the right end of the of the pack this time. So I just felt like I put everything together much better today. And it made a lot of difference."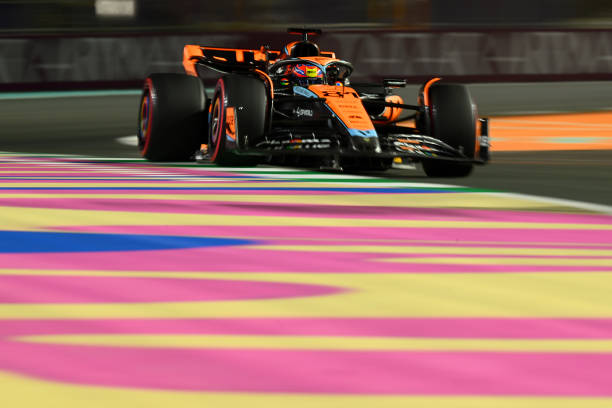 Despite already driving the circuit, Piastri felt the need to slowly build up the pace throughout the weekend. It was crucial for his confidence at the tricky circuit, where there is no room for error with walls very close by.
"I think the first few laps in practice on Friday, everything was coming a bit quicker than I remembered from F2!," he said when asked by Motorsport.com if he had been building up the pace throughout the weekend.
"So that took a bit of getting used to, obviously. I think more than anything just getting more comfortable with the car has been beneficial. I feel like if you can get yourself comfortable with the car, then no matter what track you go to, it makes life easier.
"Even from Bahrain to here it feels like I've made a good step, and throughout this weekend and overnight. I think this morning was a good session, and obviously qualifying went well as well. So yeah, just building up into it.
The Australian emphasised the point of getting "more and more comfortable in the car".
Has McLaren's pace improved?
Piastri suffered a Q1 exit at the season opener in Bahrain, whilst Norris could only managed Q2 himself. However, Jeddah seemed to have suited the McLaren car better than in Sakhir.
Piastri was asked if the one-lap pace of the MCL60 was better than expected heading into the weekend.
"I think our just general pace seems a bit stronger. I don't think we really expected one lap to be better than our race pace, if anything Friday was almost the opposite to an extent.
Norris will start from 19th, whilst Piastri will start in the points from eighth. How many points do you think McLaren can achieve in the race?
Feature Image Credit: Peter Fox via Getty Images