Latest Episode | Cut To The Race Podcast
Despite both titles already being wrapped up, champion Max Verstappen refused to help Red Bull teammate Sergio Perez in his fight for P2 in the Drivers' Championship.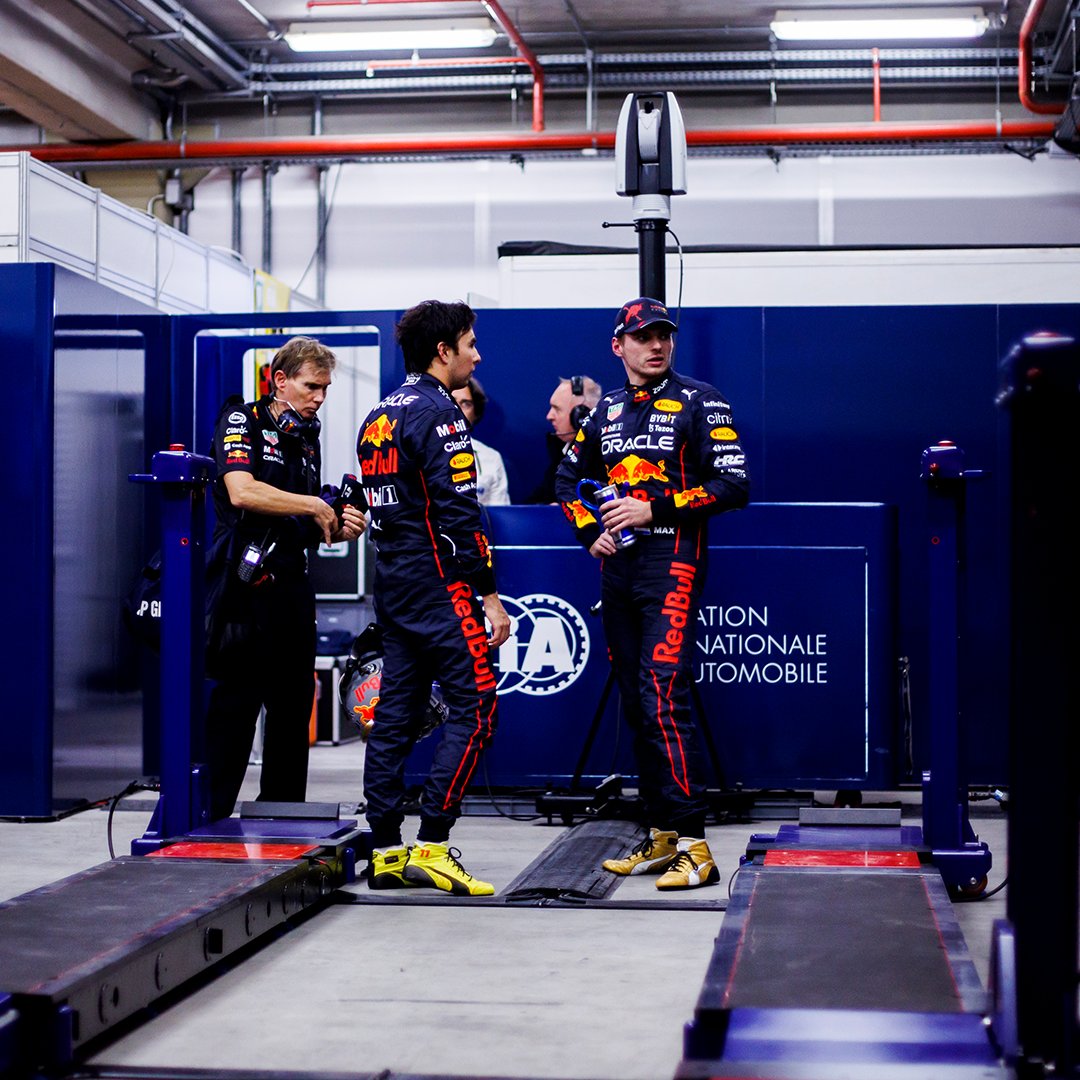 It was a frantic and furious Sao Paulo Grand Prix at Interlagos in Brazil. Verstappen clashed early with old foe Lewis Hamilton, triggering the need for a pitstop to fix his ailing Red Bull.
However, Verstappen fought his way through the field, in spite of the setback at the first safety car restart. When a second pace car period was required, Verstappen found himself the beneficiary of diverging strategies with Perez, who was falling back on medium tyres.
With the Red Bull pair finding themselves in P6 and P7 on the road, the Dutchman had the measure of the Mexican. Perez moved aside to allow Verstappen to pursue the also-charging Alpine of Fernando Alonso. The stipulation was that if the 25-year-old was unable to pass the Spanish driver, he would relinquish the position back to his teammate.
Perez finds himself in an intense battle with Ferrari's Charles Leclerc for P2 in the Drivers' Championship. With the Monegasque ahead during the Sao Paulo Grand Prix, the Mexican was in damage limitation mode ahead of the finale in Abu Dhabi next weekend.
This isn't solely significant to Perez. Although Red Bull has won numerous championships since entering the sport as a constructor in 2005, it has yet to secure a 1-2 in the Drivers' Championship.
Max holds firm
With the race winding down and Verstappen unable to close in on Alonso, the expected call came over the radio. But when asked to move aside for Perez, Verstappen refused.
Holding firm, the two-time world champion was asked what happened when he crossed the line to cement his P6 finish. He replied:
"I told you already, last summer. The guys don't ask that again to me. Okay? Are we clear about that? I gave my reasons, and I stand by it."
That left Red Bull with nothing but apologies to its second driver. The 32-year-old now heads into the season finale level on points with Leclerc. Perez, who has been a loyal servant to the team, and has assisted Verstappen to great effect in their time as teammates, was clearly unhappy. "It shows who he really is," he said to his team after taking the chequered flag.
"After all I've done for him, it's a bit disappointing to be honest"

Sergio Perez said he was 'really surprised' that Max Verstappen refused to let him past at the end of the Sao Paulo Grand Prix 👇 pic.twitter.com/d8zyvYf9B7

— Sky Sports F1 (@SkySportsF1) November 13, 2022
The fallout spilt into the duos' post-race media duties. Perez was understandably disappointed after being denied what could turn out to be valuable points in his battle with Leclerc, which is also to the benefit of the entire Red Bull team.
Max Verstappen reacts to his decision not to swap track positions with Sergio Perez at the end of the Sao Paulo Grand Prix 😲🇧🇷 pic.twitter.com/yl6yz3Omwe

— Sky Sports F1 (@SkySportsF1) November 13, 2022
Max was more defiant in tone and didn't appear to have much remorse for his actions, which have already brought widespread condemnation over social media. The difference to the Dutch driver was ultimately inconsequential; both championships are secured. It wasn't for a podium, let alone a race win, so the stubbornness shown appears to be somewhat perplexing.
"If there's a chance to help Checo I will" 🤝

Max Verstappen explains what happened at the end of the Sao Paulo Grand Prix 🇧🇷 pic.twitter.com/whhEwDz4KL

— Sky Sports F1 (@SkySportsF1) November 13, 2022
Team Principal Christian Horner attempted to calm the waters, running interference on the situation and playing damage control simultaneously when speaking after the race. But, in a team so intensely under the spotlight, are the cracks starting to show?
Implications to come?
With the cost cap scandal not yet forgotten, and with punishments to come, will the apparent disharmony – new or otherwise – fracture the team irreparably?
"They've shaken hands and we are absolutely focused on that next race"

Christian Horner addresses why Max Verstappen refused to let Sergio Perez through at the end of the Sao Paulo Grand Prix. pic.twitter.com/P5oORqT6RZ

— Sky Sports F1 (@SkySportsF1) November 13, 2022
Max Verstappen's approach may yet prove short-sighted. With a 10% reduction in wind tunnel development time to come, has he burned an essential bridge to his next championship?
There is much implied, and much to infer. If those two missed points for Perez do prove to be costly, this could be just the start of Red Bull's winter of discontent.
Featured Image Credit: @redbullracing on Twitter