Latest Episode | Cut To The Race Podcast
After Sergio Perez found himself without a seat at the end of the 2020 Formula 1 season despite promising results, an opportunity opened up at Red Bull, which the Mexican is now seizing.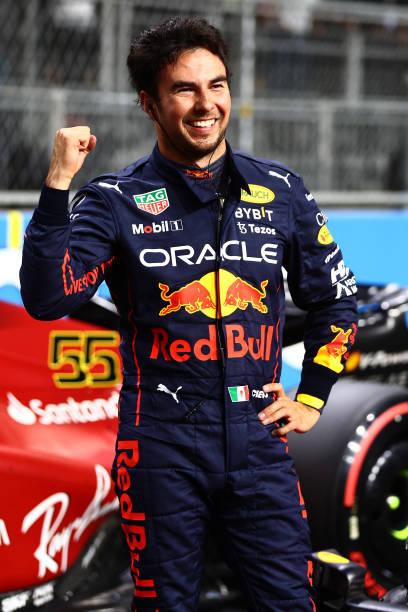 Perez has spent almost two years with the Milton Keynes-based racing team. His recently published contract extension now sees him with Red Bull until the end of 2024. In his time so far, he has learned above all that the team always pushes to the limit.
Red Bull's seeking perfection
Sergio Perez is currently third in the drivers' standings. He is five points behind Ferrari's Charles Leclerc and 80 points behind his teammate Max Verstappen. 
In an interview with racingnews365.com, Perez explains what made the move to the top team a positive one for him:
"I think the level of perfection the team is searching for every weekend.
"If we win that weekend, there are so many things we can do better. We are always pushing hard [to] all the limits, and I think Red Bull as a team is unique in that regard."
Unlike other drivers on the grid, Perez has already been in various teams: from Sauber and McLaren to, most recently, Racing Point, before his move to Red Bull. 
He explains that each team works differently, but he was surprised at Red Bull:
"Red Bull is very different to any other team," Perez said.
"Every team is different. Everyone has good things and bad things. But certainly, I'm very happy to be part of this [at Red Bull]."
Plans between Perez and Red Bull
Having signed two one-year contracts each at Red Bull, Sergio Perez has now followed up with a two-year deal that will see the three-time race winner remain with the team until the end of 2024. 
Perez values that, as he explains:
"It's good to have that continuity with the team.
"To be able to work on a longer-term basis, I think that's something that I was looking for in the last couple of years.
"So to have that, I think is a great plus."
We are curious to see whether Sergio Perez can challenge Charles Leclerc for second place in the standings and how the contract extension will affect his performance.
Feature Image Credit: Mark Thompson via Getty Images