Latest Episode | Cut To The Race Podcast
Sergio Perez is not letting go of last year's tensions at Red Bull. Perez is adamant that if he doesn't get support, he "won't give it either".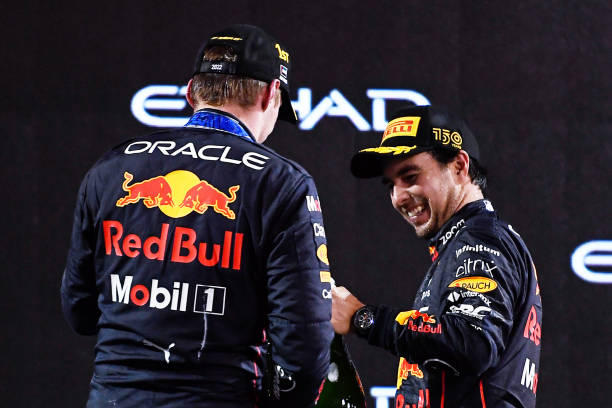 Sergio Perez's Formula 1 career seemed to be over after the 2020 season – then he was offered an opportunity at Red Bull. Perez teamed up with Max Verstappen for the 2021 season, a test of nerves for all involved. During the 2021 season, Perez helped Verstappen at different moments to give him the support the Dutchman needed to become the 2021 World Champion. Perez's final 2021 service was holding up Hamilton during the 2021 Abu Dhabi Grand Prix. Back then, Max Verstappen was full of praise for his Mexican teammate.
In 2022, the tide turned – while Verstappen was able to gain the championship early, the battle for second place in the drivers' standings was up for grabs. Perez would have hoped more for Verstappen's help in this. In Sao Paulo, the situation peaked when Verstappen did not bother to help Perez. Verstappen radioed:
"I told you already last summer, guys. Don't ask that again to me, okay? Are we clear about that? I gave my reasons and I stand by it."
Even though both Red Bull drivers affirmed afterwards that their relationship was still good, cracks seemed to appear.
Perez: It's a give-and-take
Ahead of the 2023 Formula 1 season, Sergio Perez told Fox Sports Mexico:
"It's always important to work as a team and obviously if I see that I don't receive support when I need it, I won't give it either.
"I think we are very clear about the important thing, it will be a very intense season, surely with six cars fighting for the championship, so it will be very important to work as a team in many races."
This year is crucial for the 33-year-old, and he knows it:
"Without a doubt this year will determine many things, how good I am, how much I want to continue in the sport, without a doubt it is a crucial year in my career.
"If you don't have 100 percent desire to get up, train every day, take care of what you eat all year, everything you have to give to sport, if you don't have that 100 percent energy, I don't see myself being here at 90."
The future at Red Bull
Even though Sergio Perez is currently a driver for Red Bull – should he not bend to Red Bull's demands, and in most cases, that is Max Verstappen's demands, then his seat and career could be on the line. Daniel Ricciardo is not to be underestimated as an eight-time Grand Prix winner and the third driver at Red Bull. The Australian is currently enjoying his time outside the grid, but who would say no to a seat at Red Bull?
Photo by Mark Thompson via Getty Images