Latest Episode | Cut To The Race Podcast
Otmar Szafnauer praises "really good" Jack Doohan, but remains undecided about his future with Alpine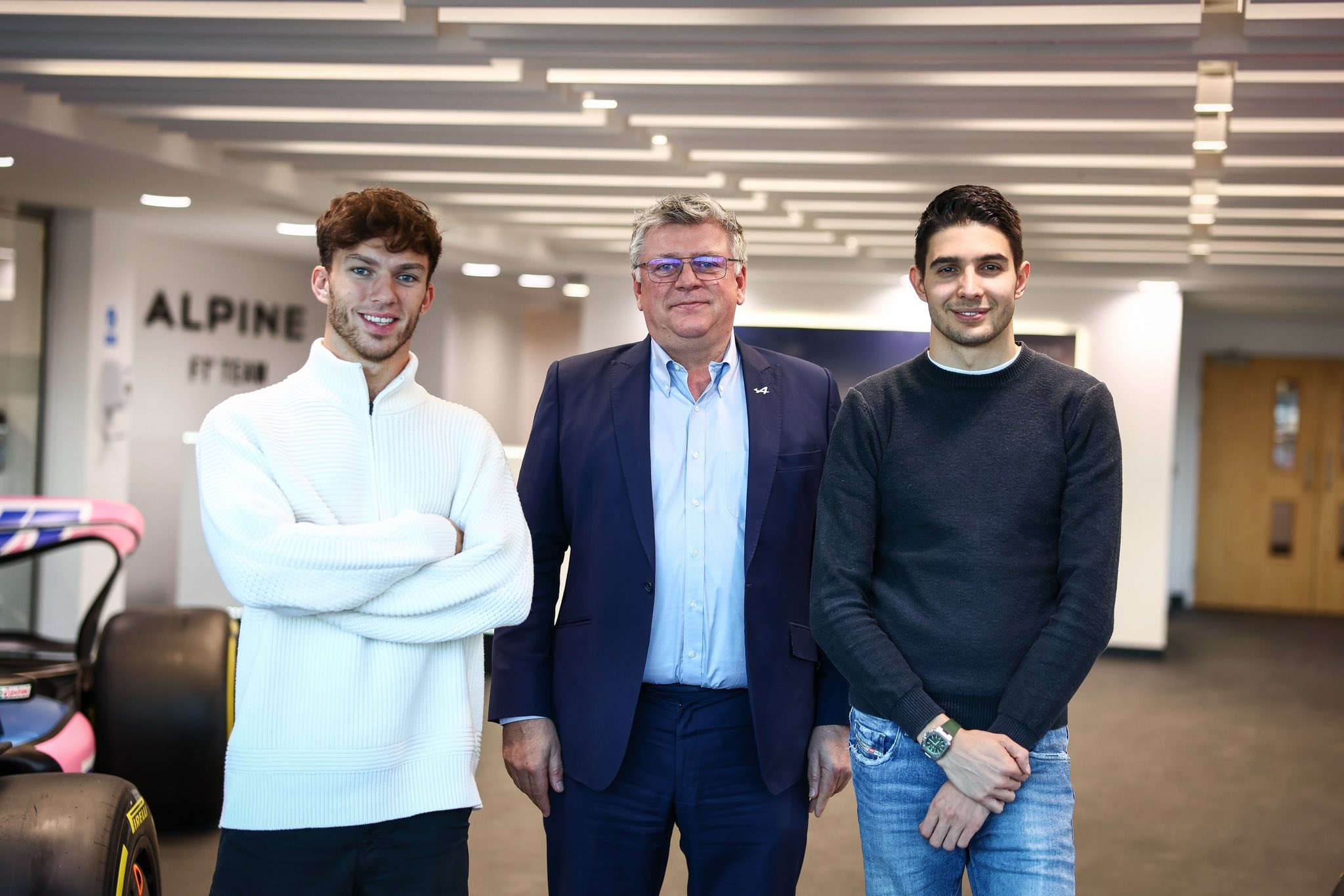 Following the departure of Alpine's reserve driver Oscar Piastri to McLaren, Alpine will be looking for their new star of the future. Both drivers making up their 2023 line-up, Pierre Gasly and Esteban Ocon, are 26 years old. While both Alpine drivers have a long future ahead of themselves in the sport, teams must always look to the future. Or risk falling behind.
Alpine currently has four drivers signed up for their young driver programme, the Alpine Academy. Their roster includes Formula Three 2022 champion Victor Martins and F3 driver Caio Collet. As well as Formula Two 2022 rookies Olli Caldwell and Jack Doohan.
The last of these four drivers, Doohan, has caught the eye of Alpine Team Principal Otmar Szafnauer.
Szafnauer's praise of Doohan
The 19-year-old from Australia made his Formula One debut during free practice one at the Mexico City Grand Prix in 2022. Which was quickly followed up by a second free practice outing at the Abu Dhabi Grand Prix.
Doohan had a very impressive 2022, winning two F2 sprint races and one feature race. By the end of the year, he placed sixth in the championship, scored 128 points, and finished in the points on 16 occasions.
In a recent interview with Formula One, it is clear to see that Szafnauer is a fan of the young Australian. He said:
"He is really, really good. He is very professional for a young man, and he works hard, he prepares himself well. He drives within himself too… so he's got great potential."
Although Doohan shows great promise and could drive in Formula One in the future, Szafnauer wants to see him win a championship first. On Doohan's 2023 season, the Alpine boss has stated:
"Next year he'll be in Formula 2 again. He'll be part of the Alpine family going forward, but his focus for next year will be to win the [Formula 2] championship."
If Doohan wins the F2 championship, will he get a seat in Formula One?
Doohan's chances of filling Alpine's reserve driver role
During the 2022 season, McLaren's new driver, Piastri, served as Alpine's reserve driver. His departure means that Alpine will be looking to employ a new reserve driver in 2023. Will we see Doohan step up and fill this role?
According to the Alpine team principal, such a move is yet to be decided. On Doohan's involvement with Alpine in 2023, and if Doohan will be their reserve driver, Szafnauer said the following:
"I haven't thought of that yet, but he will definitely have a role in the team; as to what role, we haven't decided."
If Doohan does not fulfil the role of reserve driver in 2023, would a post-championship promotion see him simply fill the shoes of Piastri? Or would the Australian get a full-time race seat following the conclusion of his Formula Two career? Either way, Alpine will not want a repeat of the Piastri/McLaren situation.
Feature Image Credit: @jackdoohan33 on Twitter