Latest Episode | Cut To The Race Podcast
Nyck de Vries opens up about receiving numerous rejections before signing with AlphaTauri for 2023.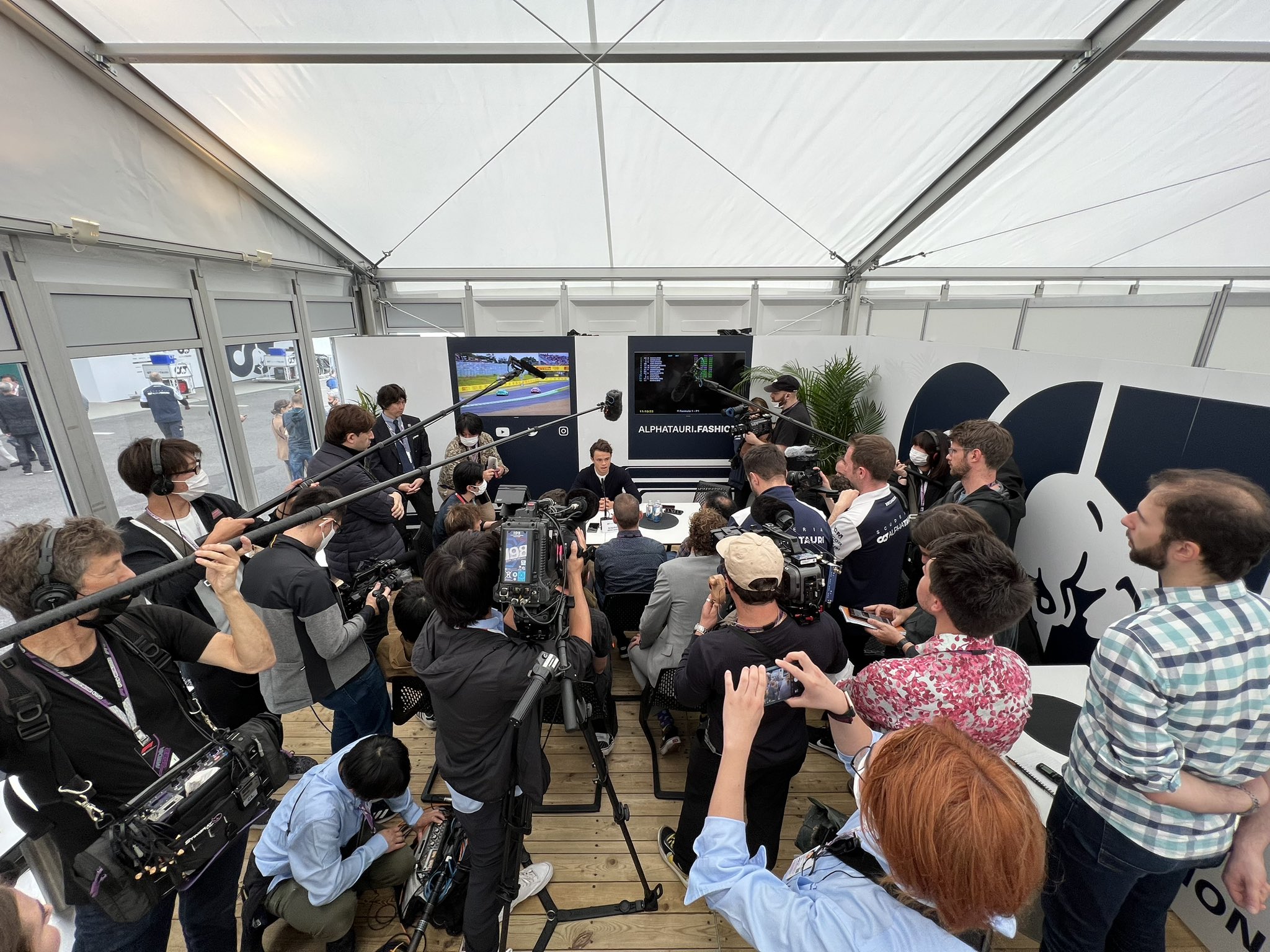 In 2022, Nyck de Vries became a record holder in Formula One, even though he was not a full-time driver. Throughout 2022, the Dutch driver drove for Mercedes, Williams, Aston Martin, Alpine and AlphaTauri. These appearances included free practice sessions and testing programmes outside of race weekends.
It was during the Italian Grand Prix weekend when de Vries had his standout moment. Williams driver Alex Albon had to withdraw from the race weekend due to appendicitis, with the Mercedes reserve replacing the Thai driver. Having finally been given an opportunity to race a Formula One car in a Grand Prix, de Vries scored points on his debut with the team. This put him above full-time Williams driver Nicholas Latifi in the drivers' championship standings for some time.
His stellar race at Monza resulted in the Dutch driver becoming a hot commodity. And he was soon signed by AlphaTauri for the upcoming 2023 season. But the journey to Formula One has not been easy for de Vries.
De Vries opens up about numerous rejections in his pursuit of a seat in Formula One
The Dutch driver's debut race weekend with AlphaTauri is now just months away. Recently, de Vries sat down with Day 1 on YouTube to discuss his journey to Formula One. Breaking down his time in junior categories and advancing towards the pinnacle of motorsport, de Vries said:
"After I won Formula 2, there was no place for me in Formula 1 – that is kind of a rejection. In 2021, I won the Formula E championship, and we were very close, but it didn't work in the end."
Even in 2022, de Vries outlines "maybe two or three moments when there was serious talk about my future," only to be rejected each time. The Dutch driver did concede that these latter rejections were due to "other obligations outside of F1."
Throughout this challenging period, de Vries is adamant that he "didn't get frustrated." In fact, he was "very happy" with "the opportunities I did get." When discussing this trying time, he admitted:
"To be honest, there were more times when I thought it was never going to happen than when it did."
He continued, "I was constantly present at Formula 1 weekends and then it is very in your face that you are not driving. You are very close and, at the same time, very far away." But de Vries always tried to keep "some kind of faith," even though there were days he thought "this is not going to happen anymore."
Thankfully, de Vries' determination and patience have been rewarded. The Dutch driver will embark on his first season in Formula One as a full-time driver in 2023. How will the Dutch driver fare this year?
Feature Image Credit: @AlphaTauriF1 on Twitter