Latest Episode | Cut To The Race Podcast
Lando Norris thinks that Sebastian Vettel would take a different approach when it comes to on-track decisions.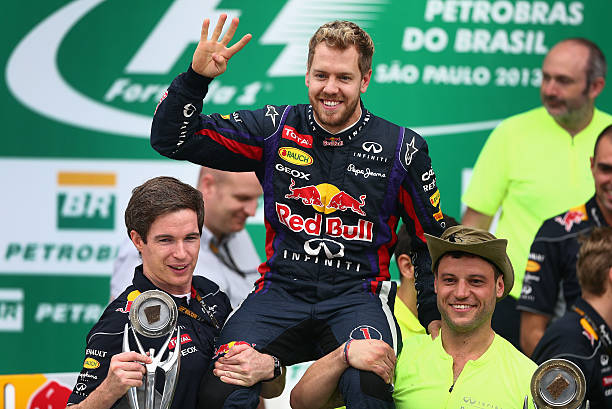 Prime Sebastian Vettel was known as one of the most ruthless and aggressive drivers in Formula One. Showing this during his time with Red Bull.
This resulted in the German winning four world championships in a row with the Austrian team, asserting his dominance. Also showing his desire to win races no matter what.
The ruthless approach Vettel possessed led to a lot of hate from fans around the world. Especially with the incident in Malaysia in 2013, known as 'Multi21'.
The German was told by his team to hold position to claim an easy one-two finish. As both of the cars were comfortably ahead of the rest of the field.
However, Vettel had other ideas. Instead, he battled Mark Webber for the race lead. The German eventually got ahead of the Australian in an intense battle.
This iconic moment showed the Red Bull driver's true personality, wanting to win no matter what. After the race, it was safe to say that Webber was unhappy with his teammate.
This moment led to fans booing him. It was most notable on the podium at the Singapore Grand Prix, after taking a comfortable victory in 2013.
How Norris thinks Vettel has changed
When asked by gpfans.com if he would be more vociferous about his opinions on and off track, Norris replied: "A little bit."
"I'm not going to fill his [Vettel's] boots. I don't think anyone in their first five years of Formula 1 is going to fill the boots of a guy who is in their final year of Formula 1 and the Seb of now is a very different Seb to the Seb of five-10 years ago."
The Briton backed up his point, suggesting the Multi21 incident, as he added:
"The ruthless Seb doesn't look so ruthless anymore.

"If Multi21 came back, he might abide by it this time."
"It's very difficult and I don't think you can put pressure on any young driver to say why aren't you doing what Seb is doing, because young Seb wasn't doing what Seb is doing now."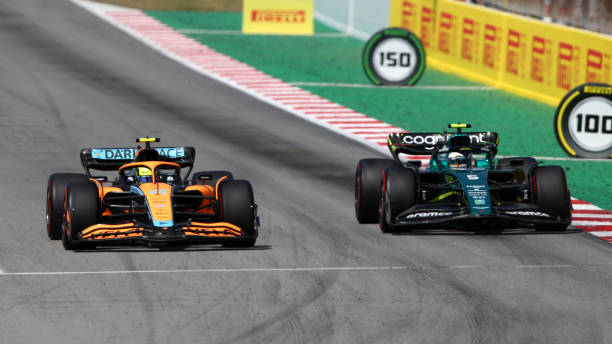 Norris wants to focus on his on-track career first
Vettel's environmental campaign came towards the later stages of his career, after his championship successes early on in his glamorous career.
Norris is currently in the 'early stages' of his career, as he wants to focus on his job on the track before thinking about focusing on other topics.
However, the 22-year-old has a lot of respect for the four-time world champion voicing his opinions, saying: "I believe Seb is saying everything and doing everything he can for the best reasons."
"He's creating chit-chat and creating headlines which is his whole thing that he is trying to do.
"It might look silly having some bees on your helmet and stuff like that, but he has created stuff out of it and is doing exactly what he wants to do. I have a lot of respect for that."
Despite his admiration for the German driver, he admits that he has to focus on his performance on the track:
"I just need to make sure that I focus on my job in Formula 1 and I don't get criticised for doing that before…not caring about that completely like Seb now.

"I've just got to make the most out of my career and do the best job on track but not mind if people say, 'Why aren't you trying?' because he knows that every day, he tries his absolute hardest and is giving his absolute best every day."
The Briton is currently having another great season with McLaren. He is currently seventh in the drivers' championship – 57 points ahead of his teammate Daniel Ricciardo. As the Australian admits that the summer break was needed for a "natural reset".
Feature Image Credit: Dan Istitene via Getty Images