Latest Episode | Cut To The Race Podcast
Just as the FIA and Lewis Hamilton were headed for a Monte Carlo showdown, the governing body has acquiesced. At least for now.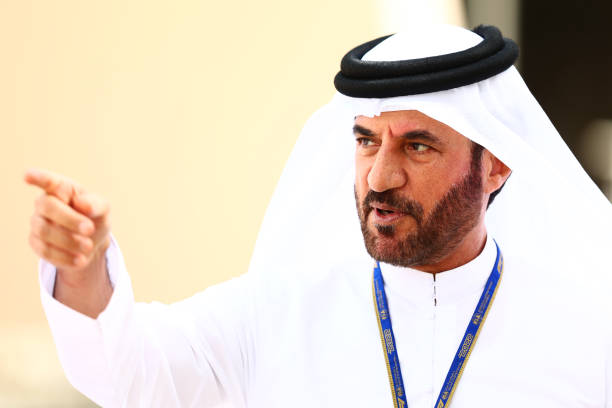 The jewellery ban, which was re-upped by the FIA for the Miami Grand Prix, has proven controversial amongst the drivers and polarising for pundits and fans.
The divisive issue has been ongoing for a number of race weekends. It dominated discussions in the run-up to the inaugural race in Miami, in particular.
For that weekend, the FIA introduced two new checks as part of the scrutineering documentation that teams must submit before a race. These new clauses were concerned with jewellery (including piercings) and fireproof underwear; the former banned, the latter required.
It was also there that Hamilton was granted a two-race exception to rid himself of some of his permanent piercings. We know that there's at least one that he cannot remove himself.
That concession had meant that things were due to come to a head at the Monaco Grand Prix. But it now appears that the FIA have kicked the can down the road.
It was posited that Hamilton could be banned from the race if he did not adhere to the rules.
The seven-time world champion had previously stated that he was not planning on fully complying with the newly enforced rule.
(F1 drivers have been prohibited from wearing jewellery whilst on track since 2005 – two years before Hamilton made his F1 debut – but it has never been strictly policed until now.)
What now?
The current conversation has borne, in part, from the aftermath of Romain Grosjean's horrific accident in Bahrain in 2020.
🗣️ "Nothing would persuade me to take that off."

Damon Hill shares his thoughts on the situation with Lewis Hamilton being asked by the FIA to remove his jewellery. pic.twitter.com/rsmYnJppVP

— Sky Sports F1 (@SkySportsF1) May 26, 2022
To some, this is a logical step from a sport that has placed an emphasis on driver safety over the past 29 years. To others, it's a trivial fascination, a power-grab, or redundant within the context of how dangerous F1 already is.
It's believed that the new day of reckoning is 30th June. This means it's highly unlikely that the sport will hand down any penalties before the British Grand Prix.
Talks are set to continue this weekend between the drivers and President of the FIA Medical Commission, Dr Sean Petherbridge, as reported by RacingNews365.com.
The enforcement of the long-standing rule by the race directors is fully supported by new FIA President, Mohammed Ben Sulayem. However, the governing body is willing to hear, and even accommodate, requests for exemption of a religious or personal manner.
By some accounts, "obsessed" Mohammed Ben Sulayem has been fixated on the issue in meetings. It's been reported that he would even steer the conversation back towards jewellery when others tried to move on to other subjects. But for now, his high priority item will have to wait.
Whether this means that the FIA are starting to soften their newly adopted hard-line approach remains to be seen. It could just be that they sense they're in for a losing battle.
Featured Image Credit: @PET_Motorsports on Twitter