Latest Episode | Cut To The Race Podcast
Nico Rosberg warns Oscar Piastri of the challenge against "world-class" Lando Norris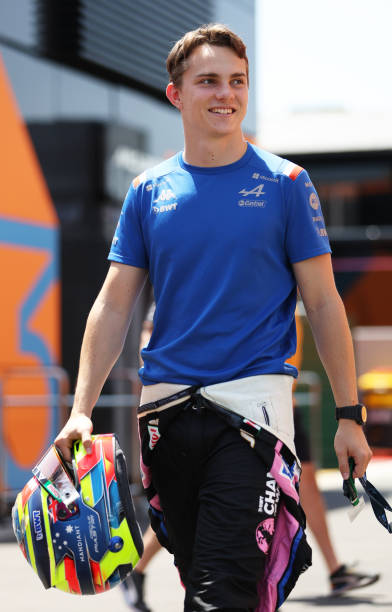 Former Mercedes driver, and 2016 world champion, Nico Rosberg, has become one of many that have had their say on 2023 McLaren driver, Piastri. The young Aussie's appointment to one of the most historical teams in Formula One, and how it happened, has raised many eyebrows. From uncertainty about whether Piastri will deliver on the big stage, to disapproval from team principals.
Now Rosberg has spoken out on how Piastri may fare against current McLaren driver Lando Norris. The German champion once referred to Norris as being "potentially the best" of the next generation.
Does Rosberg believe Piastri has what it takes?
The Sky Sports F1 presenter praised the 21-year-old Australian, "it's a brave move by Oscar, it really is." Rosberg continued, "for Oscar if you're a young driver and you have the opportunity to race for McLaren, and you're free to do so, you have to take it." Finishing that, Piastri has "done everything right." But the former champion warns the 2023 rookie:
"Either he beats Lando or he's out basically of the sport, so it's really, really tough."
Last year, we saw Norris beat eight-time Grand Prix winner Daniel Ricciardo by 45 points. The young Brit currently leads his more experienced teammate by 69 points this year. As a result, the Aussie's future in Formula One looks increasingly uncertain. Norris' consistent beating of Ricciardo is not a feat that has gone unnoticed by Rosberg.
Rosberg on Ricciardo and Norris as teammates
The ex-Mercedes driver is a vocal advocate of Norris' talents. He commented in the same interview, "Lando is world-class, he's world championship material." When discussing how Piastri could measure up against Norris compared to Ricciardo, Rosberg argues that:
"It's not going to be easy to go there and do better than Daniel. Ricciardo is a multiple-race winner, one of the best drivers in the world, and has found it unbelievably tough against Lando. Oscar is brand new to this sport."
Is Piastri at risk of not making as much of an impact in his debut season as he may desire? Especially considering the criticism and media coverage his signing has generated?
Although Rosberg does not understate that "it will be a big, big challenge for Oscar next year to be close to Lando." The former driver relents that, "all the indications are that Oscar really is one of those future superstars."
Will Piastri be able to match Norris in 2023? Or will he suffer from the same issues as fellow Aussie, Ricciardo?
Feature Image Credit: Dan Istitene via Getty Images