Latest Episode | Cut To The Race Podcast
Red Bull Team Principal Christian Horner said that he would like to see Formula One going to New York.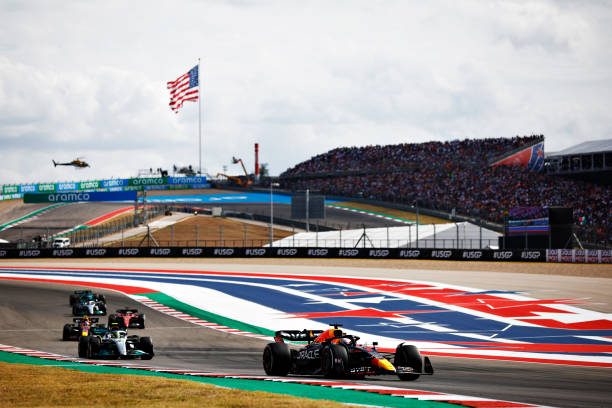 In an exclusive interview with the Daily Mail, Horner said that he doesn't see a reason why Formula One shouldn't add another US race. It comes after Red Bull revealed their all-new RB19 in the Big Apple earlier today. They also announced their new partnership with Ford.
Formula One has been attracting millions of audiences from the United States, especially after the release of Netflix's Drive to Survive. In 2023, the series will be heading to Miami, Texas and Las Vegas along with Montreal.
Formula One will also be seeing the first American driver in eight years. The last American to race in F1 was Alexander Rossi in 2015. Logan Sargeant was promoted with Williams following two years in Formula 2.
The Red Bull Team Principal is delighted with the rise of American fans. While the US always carried a love for motorsport, especially thanks to its iconic NASCAR series, it hasn't been as prominent for Formula One. The recent efforts have seen a huge increase in interest towards formula racing. This sparked interest in motorsport giants Andretti and Cadillac to try and enter Formula One. However, there is nothing concrete about them joining.
Christian Horner's thoughts
The Brit opened up on how races in cities such as New York grow even more excitement around them.
Horner said: "It would be amazing. Racing in big cities in the US is really exciting. A race here in the Big Apple, for example, what a spectacle that would be.
"You can never say never [to a fourth US race]. We've got other North American races as well, with Montreal, and there's certainly demand for it, so why not? It's great that there's that much interest in Formula One in the US."
He added: "We're fortunate to race in great venues, whether it's the street circuit of Miami, or the track in Austin… Vegas this year is going to be an absolutely insane event too."
The Red Bull boss also touched down on the American demand for Formula One and how it's risen in recent years. He explained how he can feel this increased popularity in the atmosphere when he touches down in the US.
Horner said: "The sport is growing exponentially, globally, but particularly in the US,' he adds. 'You feel it when you arrive, the guy at immigration knows who you are. It's a step change from where it was previously, and the more we build on that and use that momentum the better."
Red Bull will be adding some American influence to their operations as of 2026. Together with Ford, they will be producing the new engines which will use more sustainable fuels. This means that the Ford badge will once again be present on a Formula One car since 2004, when they collaborated with Jordan.
Featured Image Credit: Getty Images – Kevin Mason