Latest Episode | Cut To The Race Podcast
Things are also not going as hoped in the second season in Formula 1 for Aston Martin. Mike Krack, team boss of Aston Martin F1, now takes stock.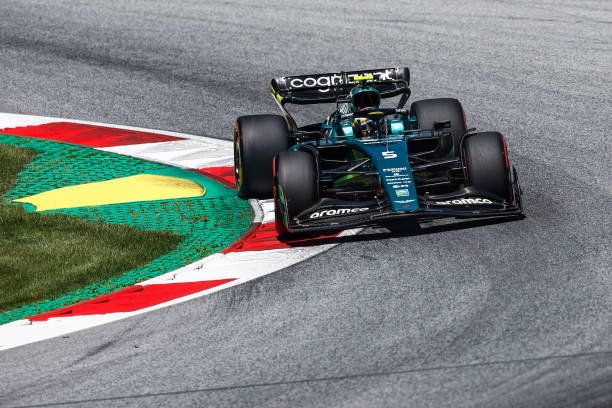 Even with many upgrades and adjustments to the car, there were only a few bright spots. At the last race weekend in Spielberg, Lance Stroll made it to P13, Sebastian Vettel to P17.
Team boss Krack in crisis
Mike Krack came into the team as boss at the beginning of the season. After the past few races, he explains, as reported by Motorsport-Magazin:
"As everyone knows, we didn't have a good start to the season. In the last races before Silverstone, the tracks suited the characteristics of our car quite well again, but the last two courses painted a somewhat clearer picture of where we currently stand. We are just not performing well enough. […] We have to find a way out of that."
Eighteen points are currently on the team's tally. That puts them behind Haas, a position they definitely don't want to linger in. But Krack admits that the AMR22's problems are not yet evident:
"Well, the drivers mainly complain about grip and balance. But it's also clear that balance problems occur when you almost inevitably push too hard on the track because the car itself is not fast enough."
For the French Grand Prix, that probably means another poor result, as Krack continues:
"But there were also tracks where it would simply have taken more grip to be really fast. Overall, we have problems, especially in high-speed sections. In Canada and Baku, there was not so much of that. The car itself is pretty okay in low-speed sections. But as soon as it goes back into the high-speed section, we drop off a lot."
The signs are a little better for the last race before the summer break at the Hungaroring.
Krack about the 2023 car
Internally, however, the car's problem seems to be well known. Krack explains:
"Our technical director knows the problems and what needs to be done there in the future. Of course, there is still the old problem of time and money, but I think we have identified the core problem, yes."
The upcoming summer break shows that time is running out. Now is the time for the teams to develop their concept for the following year.
"It's a difficult decision. Of course, you don't want to end the season the way the situation is right now," Krack reveals. "But you also don't want the coming season to suffer. So, we still have to think about that very carefully, what we can do at this point to move forward a little bit again. The right balance still has to be found."
We hope that Aston Martin can pull themselves together and compete for points and perhaps podiums more often.
Feature Image Credit: Clive Rose via Getty Images