Latest Episode | Cut To The Race Podcast
Last night, we shared the news about Michael Masi's uncertain future in Formula 1 and a possible sacking, after BBC Sport reported it. Meanwhile, the new FIA General Organisation Chart has been released for the month of January 2022, and it was noticed that Masi is not listed anymore under the single-seater headline, along with his colleague Nikolas Tombazis, as they were in October 2021.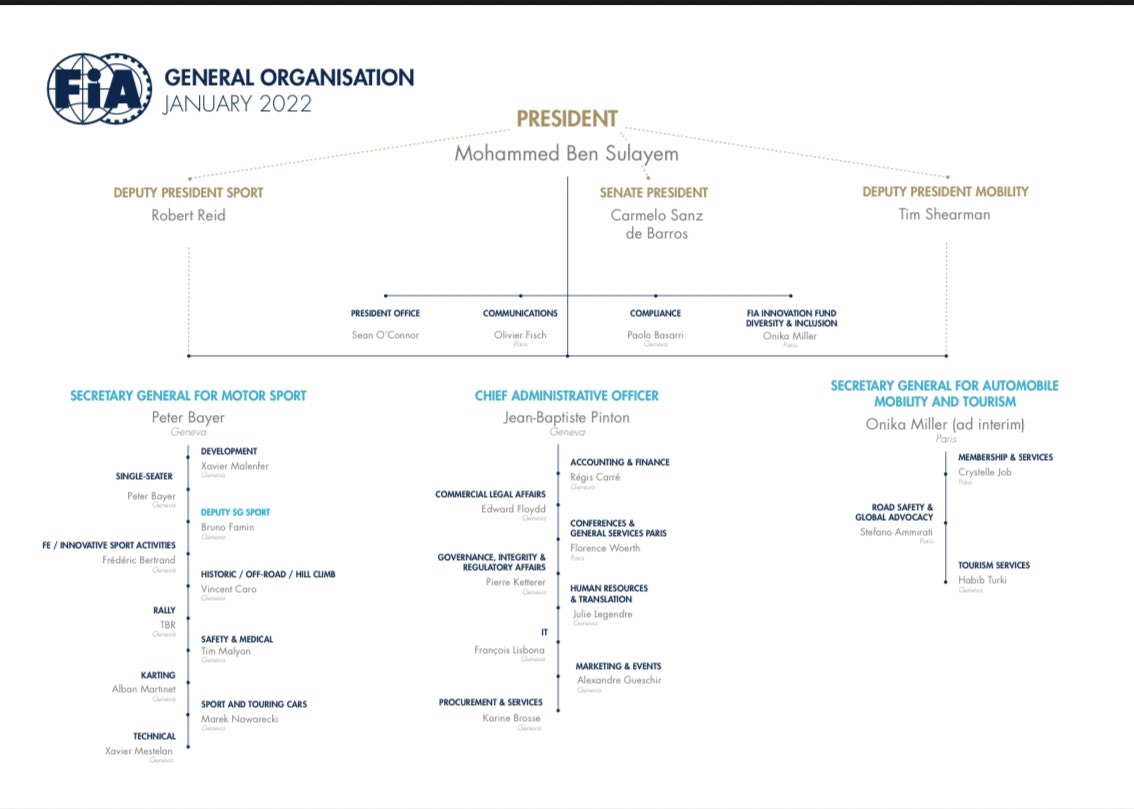 Image Credit: FIA
Michael Masi was the race director for the Abu Dhabi Grand Prix, which happened just a month ago on this day. This race has cost Sir Lewis Hamilton the title, and the Brit has still not broken any silence on any of his social media accounts. It has been reported that the seven-time World Champions has lost some of his trust in the FIA and so it is uncertain on whether he will be returning to the sport this year. Meanwhile Mercedes want reasonable action to be taken in order to prove justice against such events which cost them a very important race.
There is still no confirmation on any of the officials future. When comparing both structures: the one of October 2021 and that of January 2022, one can see many changes such as the President and Deputies below him.
Of course, there is the change of FIA President as Mohammed Ben Sulayem replaced Jean Todt while Robert Reid replaced Graham Stoker as Deputy President Sport, Carmelo Sanz de Barros replaced Brian Gibbons as Senate President and Tim Shearman will be the new Deputy President Mobility instead of Thierry Willermarck.
Meanwhile, Peter Bayer is still the Secretary General for Motorsport, but he is also occupying the slot of Single-Seater instead of Masi and Tombazis. Along with the single-seater duo, Yves Matton might also be replaced for 2022.
Since there is many speculation regarding the Formula One 2021 season, FormulaNerds have contacted the FIA for a comment on the matter and is awaiting a response. This story will be updated as further developments are made.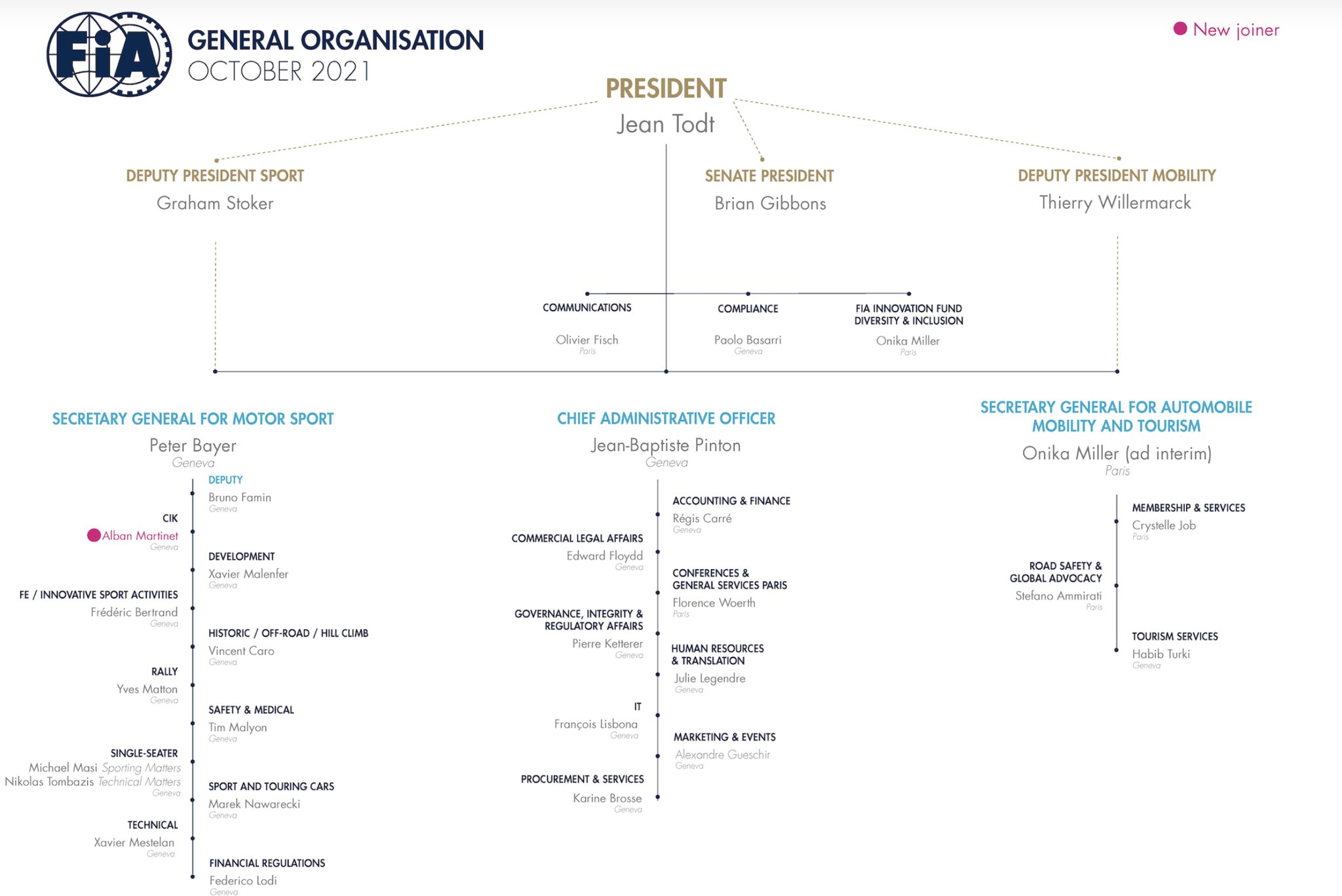 Image Credit: FIA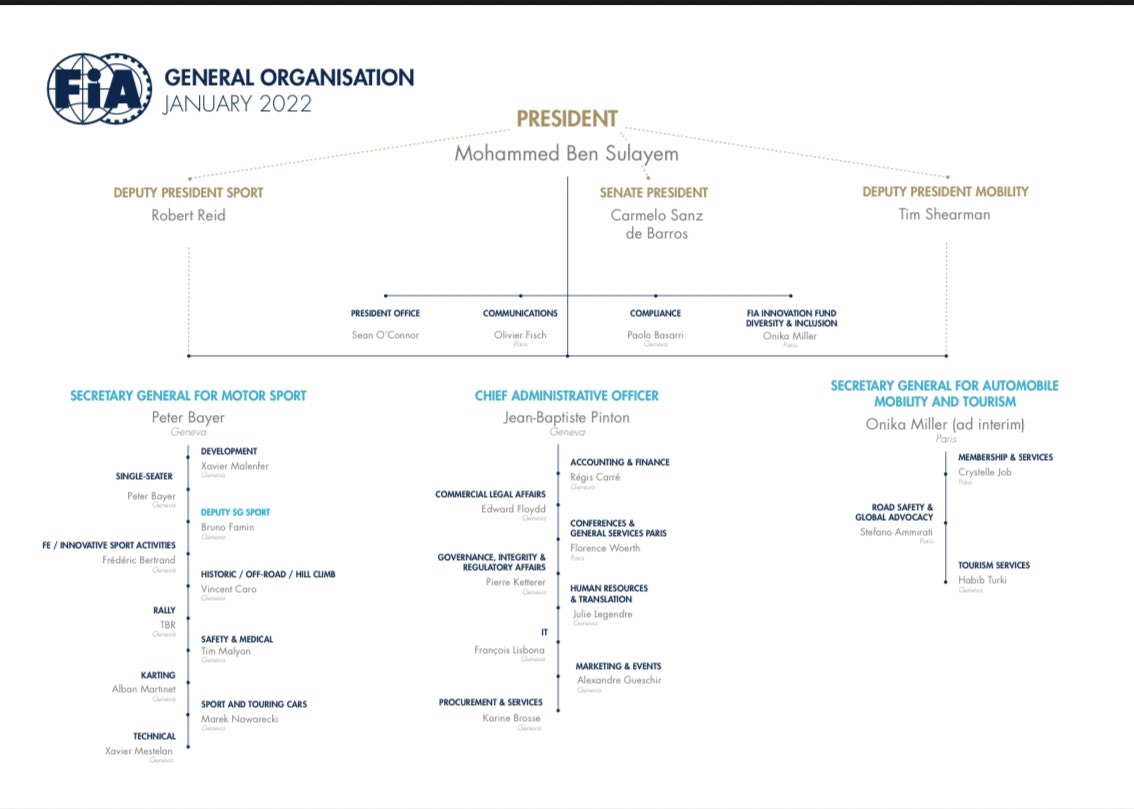 Image Credit: FIA
Head Image Credit: Bryn Lennon