Latest Episode | Cut To The Race Podcast
Mercedes are set to debut new upgrades for the W14 at Monaco following the cancelation of the Emilia Romagna GP.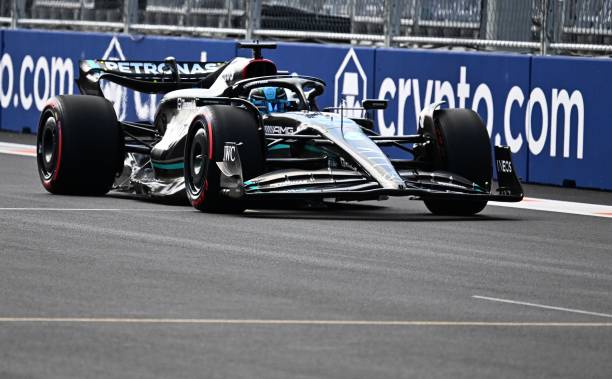 The Silver Arrows were set to bring mass changes to their struggling car at Imola, however, heavy rain in the region caused flooding that caused the GP to be called off on Wednesday.
With the race in Imola officially off, eyes have turned to Monaco where F1 will now head for its sixth race of the season so far.
Fans were originally unsure if the team would bring the changes for Monaco due to the complexity of the narrow street circuit or wait a week before introducing the upgrades at a more traditional track in Barcelona, however, Sky Sports have confirmed Mercedes will implement the upgrades as soon as they can.
The cars that had already been adapted ready for Imola will now be shipped directly to Monaco ready for the race.
Team principal Toto Wolff confirmed in Miami that the car would be receiving a massive overhaul, getting new bodywork, a new floor, as well as new front suspension as they try and get back to the front of the grid.
Mercedes has appeared on the podium just once so far in 2023, with George Russell finishing third place in Melbourne, leaving the side third in the constructor's championship, 128 points behind the leading Red Bull Racing.
The Silver Arrows remain the only team to stick to a design that doesn't include large side pods on the car, sticking with the concept that saw them have a disappointing season in 2022.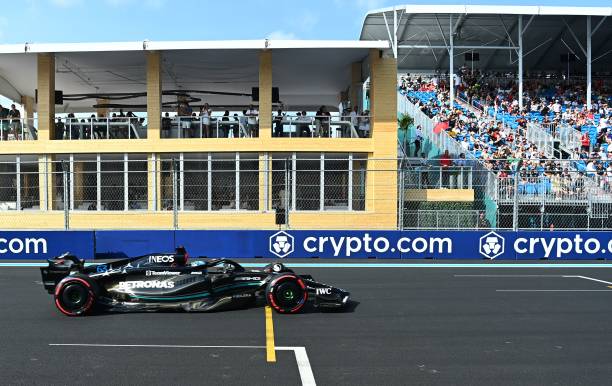 It has quickly become clear however that the car would be unable to challenge Red Bull at the front of the grid, or even the Aston Martin of Fernando Alonso and the Ferrari's of Carlos Sainz and Charles Leclerc.
Because of the poor performance on track, James Allison returned to his former role as technical director whilst Mike Elliott moved to the chief technical officer position.
Trackside engineer Andrew Shovlin explained that the new upgrades were "the first steps" towards a better future for the W14, with upgrades for the aerodynamics and handling coming as part of the improvements.
All eyes will now be on Monaco for Wolff and Mercedes with hope that the race can go ahead on schedule following the disruption from Imola.
Essential personnel were allowed back into the race track into the Autodromo Enzo e Dino Ferrari on Thursday to pack up and ship equipment to Monaco for the race, to ensure the rest of the season can happen as scheduled.
Featured image credit: Angela Weiss