Latest Episode | Cut To The Race Podcast
Reported by the Daily Mail, Mercedes are considering Ricciardo as a replacement for Lewis Hamilton in 2024.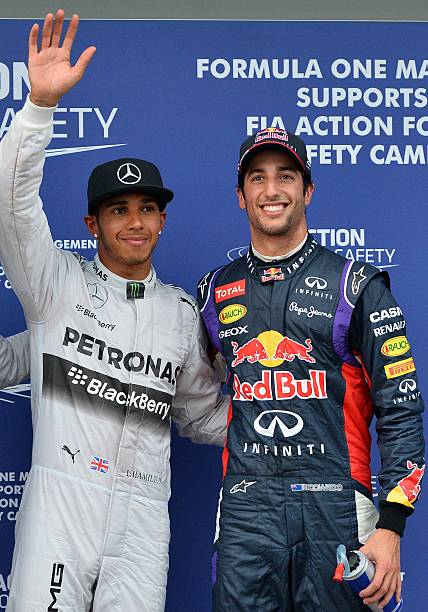 As of writing, Daniel Ricciardo still has not made an announcement on his plans for his future in Formula One. His seat at McLaren, however, has been filled by Oscar Piastri, as expected. There's still no word on the futures of other drivers caught up in silly season, like Mick Schumacher and Pierre Gasly. 
But, a source close to the Daily Mail has revealed that Mercedes are looking at enrolling Ricciardo as a reserve driver for next year. Coincidentally, Lewis Hamilton's contract with Mercedes expires in 2023. With Ricciardo as a reserve driver, it opens up the door for Ricciardo to replace him in 2024.
Hamilton may retire soon
Hamilton has made no statements about when he intends to retire, only that he will decide when the time is right, nobody else. But with Sebastian Vettel announcing that 2022 will be his last season in Formula One, it's left fans thinking, when will Hamilton hang up his helmet? Well, fans aren't the only ones considering this. 
Toto Wolff is reportedly making plans for a future without Lewis Hamilton, according to the Daily Mail. Hamilton is still in contract with Mercedes for another year, and will be racing alongside fellow Brit, George Russell, for it. Russell has left everyone impressed since joining Mercedes and is leading Hamilton in the championship. There's been wide speculation on whether Russell will become the number one driver for Mercedes, and if Ricciardo is set to join the team in 2024, this will certainly be the case.
Ricciardo may be the perfect replacement
An idea that is reputedly under consideration by Mercedes is enlisting Daniel Ricciardo as a reserve driver for next year. Ricciardo himself has confirmed that he would take on the role of a reserve driver. The Aussie told Sky after the Dutch Grand Prix:
"I'm pretty open-minded with any scenario. I think there's pros and cons with all of it. There's pros with having some time off as well, currently the 18 months I've had has been more challenging than not so maybe some time away would be good. But then also staying active is good. That's why I kind of want to hear everything. Even if it's a reserve, I don't want to say I'm too good for that."
It's good news for Mercedes if they decide to take Ricciardo on as a reserve then. As it seems the Aussie will be more than happy to get back out on the grid when the time is right. Mercedes may take Ricciardo on as a reserve for the 2023 season, but Hamilton may not retire. Hamilton's on-track rival, Fernando Alonso, is 41 years old and has recently signed a new contract for Aston Martin. Anything is possible in Formula One!
But for now, fans are waiting to hear what will come next in this silly season. With Colton Herta and Jack Doohan to Alpha Tauri rumours gathering momentum, we'll just have to wait and see. 
Featured Image Credit: Lars Baron – Formula 1 via Getty Images