Latest Episode | Cut To The Race Podcast
Rumours have emerged that it was Mercedes who complained to the stewards about how Fernando Alonso served his five-second penalty at the Saudi Arabian Grand Prix.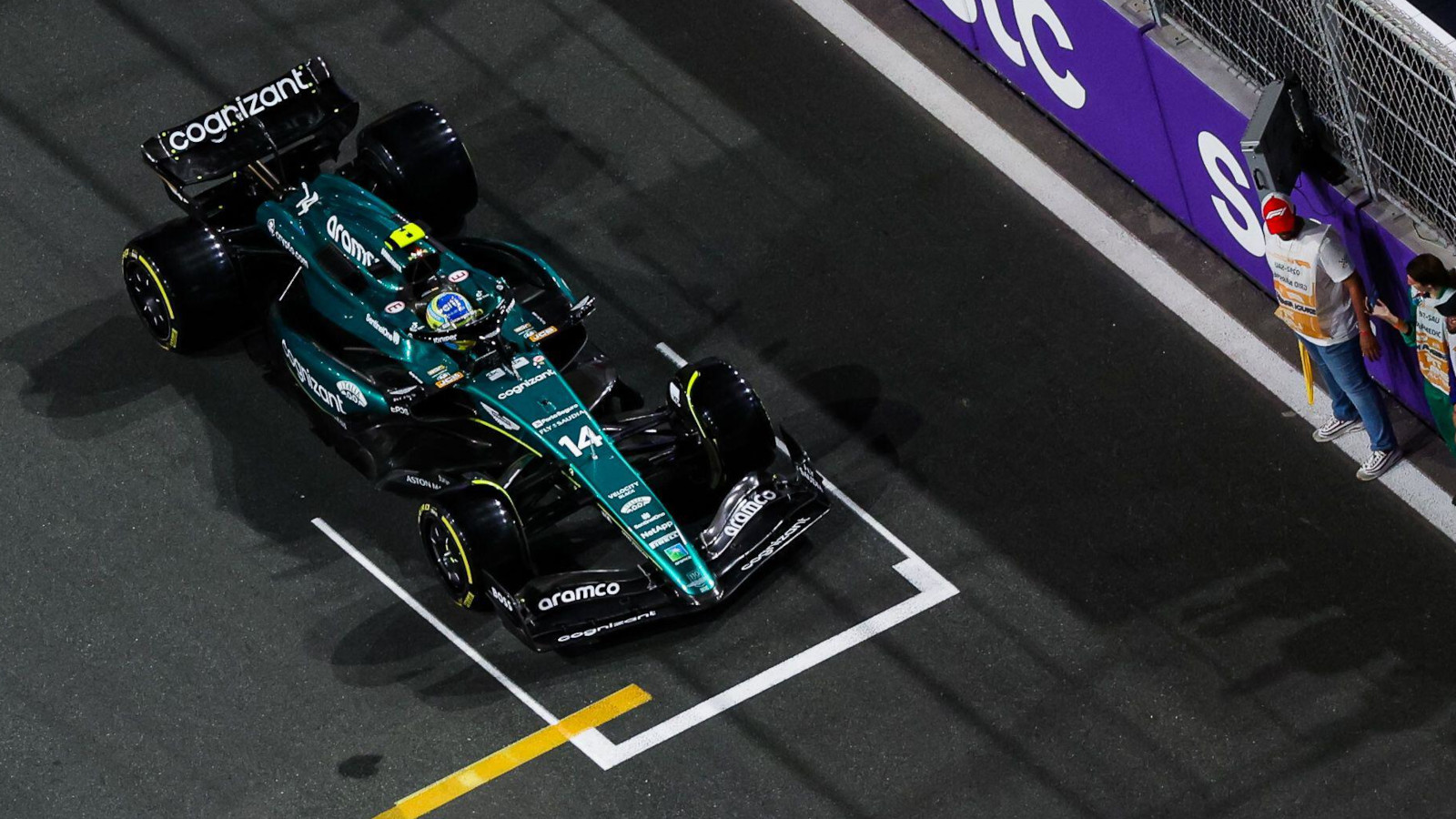 Despite having finished third on the road and visited the podium, Alonso was then demoted to fourth – having been given a 10-second penalty when his team were deemed to have worked on the car during his initial penalty – only for that decision to subsequently be overturned.
It was a messy and somewhat embarrassing series of events for both the stewards and the FIA, and many asked why exactly it took so long for the second penalty to be awarded.
Sky Sports F1's Ted Kravitz may have some information on that.
In an article on Sky's website, Kravitz states that the paddock rumours indicate that Mercedes were the team to raise the issue with the stewards.
It would certainly make sense, as Mercedes driver George Russell was the only man to – at least temporarily – benefit from Alonso's penalty. The Briton had finished just over five seconds down the road and thus moved up to third place before the penalty was overturned.
"Another team that had something to gain"
Kravitz wrote: "The remote operations centre had seen whether the guy at the back holding the rear jack had actually touched the car before the five-second penalty was served.
"At the time, they had decided that there was no real hard place to go with Aston Martin, that he hadn't touched the car, and even if he had, it was OK.
"But then later on, another team that had something to gain, the rumour is Mercedes but that is unconfirmed, complained and said we think you need to take a further look at this because the Sporting Advisory Committee (SAC) had said maybe you can't touch the back of the car with the rear jack."
One would imagine that the rumours appeared after Russell received a radio message with two laps remaining asking him to push as the team suspected the Aston Martin driver could receive another penalty.
Russell was magnanimous during his post-race interviews upon discovering that Alonso had been penalised, saying that the Spaniard's penalties on the day were "too extreme".
Ultimately, it would not matter as Aston Martin successfully fought their corner. Kravitz explained: "At the end Aston Martin said no, the SAC had never said that you can't touch the car with the jack, it is just you can't do any meaningful work on it and there had been lots of other instances where teams had touched the car with the jack."
Featured Image Credit: XPB Images