Latest Episode | Cut To The Race Podcast
Max Verstappen has questioned whether blocking Leclerc to aid Perez would have been "fair racing"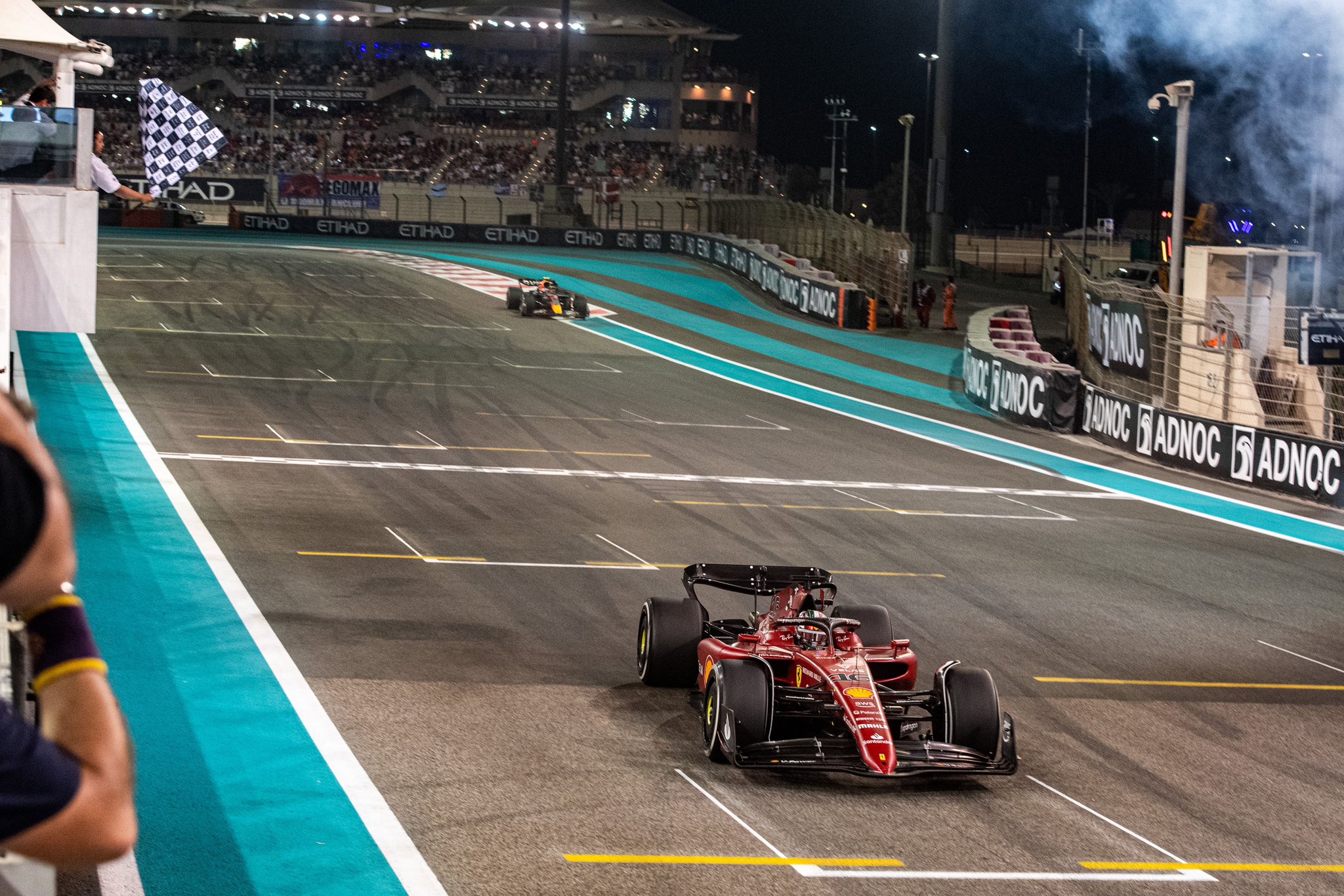 In the week between the Sao Paulo and Abu Dhabi Grand Prix, the media was alight with headlines surrounding Max Verstappen not helping his teammate in Brazil. But would he come to his aid when it mattered in Abu Dhabi?
The world champion provided Sergio Perez with a much-needed slipstream in qualifying, which helped the Mexican secure P2 for the race, ahead of rival Charles Leclerc. But Verstappen didn't feature in Perez's race as much. Could the Dutchman have done more to secure Red Bull Racing's first 1-2 in the drivers' championship?
Verstappen questions if it would have been "fair racing"
At the end of the Abu Dhabi Grand Prix, Perez finished 1.322 behind Leclerc. And the Mexican was just outside Leclerc's DRS range on the last lap. Without question, Perez lost time behind Sebastian Vettel, Lewis Hamilton and the fight between Alex Albon and Pierre Gasly on his charge towards Leclerc. But could Verstappen have hindered Leclerc in those final laps?
When asked whether he had received any team orders during the race, Verstappen responded, "no, there was not." But he did admit it would have been "a tricky call to make," for the team. When elaborating on his latter comment, the two-time world champion said:
"You also don't want to end up… you can possibly block, but is that fair racing? I think it wouldn't be the nicest way to go out of the championship and out of the season like that."
Verstappen's comments on whether blocking is "fair racing" are particularly interesting. Following the 2021 Abu Dhabi Grand Prix, Verstappen said Perez is an "amazing human being," and a "real team player." Of course, he was referring to the part the Mexican played in securing his [Verstappen's] first world championship. A role that was later elaborated on by Red Bull Team Principal Christian Horner, who said:
"Checo's been amazing. We talked about it before the race, how can he help Max; the way he backed Lewis up, he brought Max into play."
Has Verstappen had a change of heart surrounding the subject matter of blocking or backing up other drivers?
Did Perez lose P2 due to Red Bull's strategy?
Whether Verstappen could have done more to help Perez is just one question mark surrounding the Mexican driver's battle for P2. The Dutchman admits that his teammate "lost quite a bit of time in a fuss between Pierre and Alex." But Verstappen also goes on to point out that perhaps the team could have done more to secure their first 1-2 in the drivers' championship, he concedes:
"That second stint, because the deg was quite high on the medium. In hindsight, we, as a team, could've pushed a bit more on that middle stint for Checo."
Considering the small gap between Leclerc and Perez as they crossed the finish line. Could Perez have finished P2 in the championship, if Verstappen had helped him more? Or were there too many scenarios that played against the Mexican driver?
Feature Image Credit: Anadolu Agency via Getty Images