Latest Episode | Cut To The Race Podcast
Seven-time world champion Lewis Hamilton reflects on how 2022 struggles make him "appreciate success" more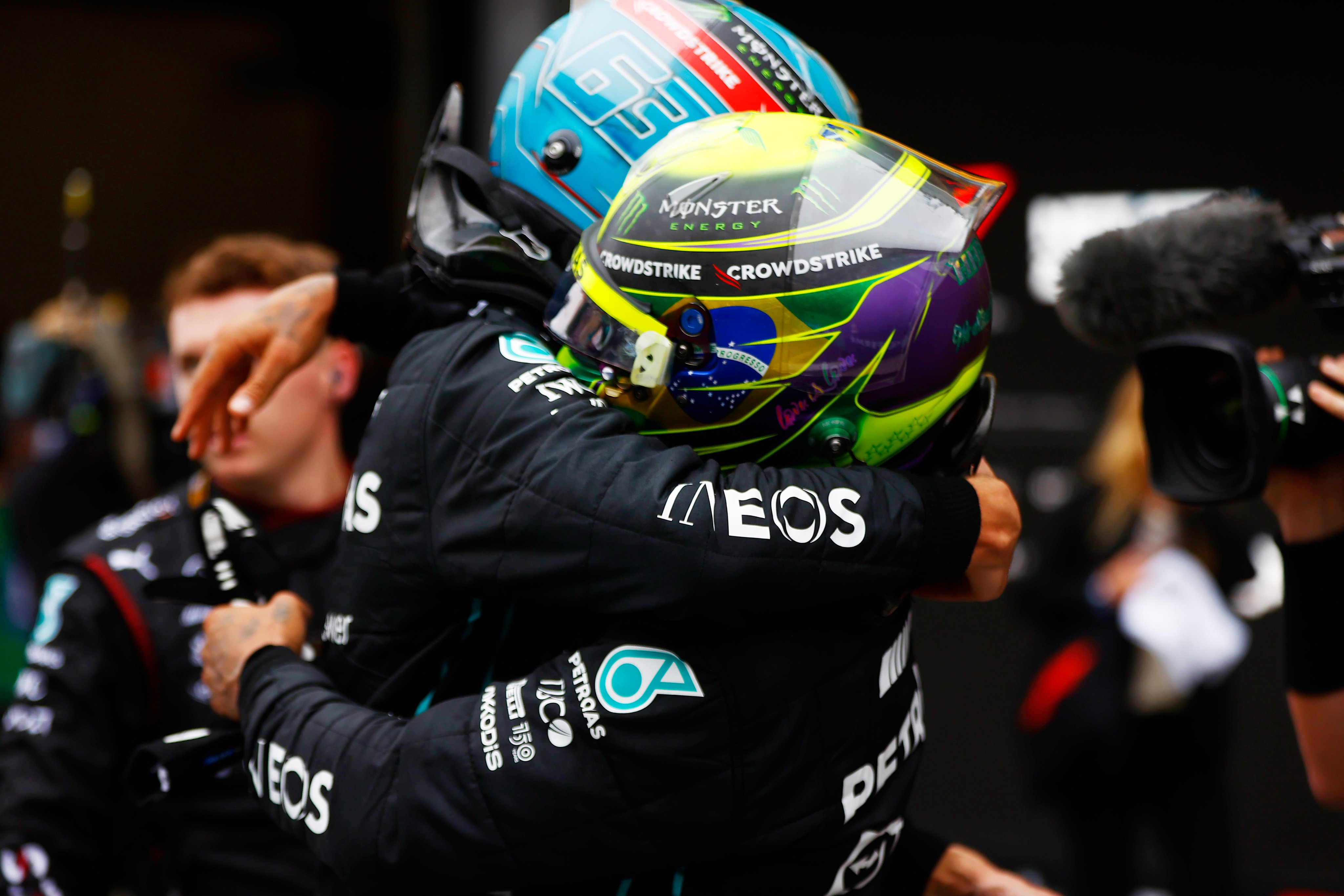 The 2022 Formula One season was full of highs and lows for the Mercedes team. The Silver Arrows only scored one Grand Prix victory throughout the season and finished P3 in the constructors' championship. Considering Mercedes has not finished below first since the 2013 season, this is quite the turn of events.
In certain instances, last season could be considered Lewis Hamilton's worst in his Formula One career so far. The seven-time world champion had never placed below P5 in the drivers' championship until 2022 when he finished P6. Last season was also the first year in his career that Hamilton has failed to win a single Grand Prix.
The team's 2022 results were not what Hamilton is used to. But the Brit appears to have taken a lot away from his team's rollercoaster season.
Hamilton's new mindset following the 2022 season
As Mercedes struggled with unforeseen car issues, namely the porpoising effect, it left their drivers fighting lower down the field. Hamilton recently spoke with Bild (quoted by crash.net), on how the team were just as motivated even if they were not fighting for race victories, he said:
"We were fighting for fifth place, and everyone was excited. Then it was about fourth place, and everyone was totally thrilled. It was a nice experience to be so happy about a fourth or fifth place."
The last time Hamilton regularly fought for a position outside of the podium places was in 2013. This was his first season with Mercedes and the year before the start of the Silver Arrow's period of dominance.
Comparing his successful reign with Mercedes to the rollercoaster 2022 season, Hamilton admits that this past year has changed his mindset in certain instances. Talking about his glory within the sport, Hamilton stated:
"We had so many successes before that it felt a little empty. We won, but we had expected it."
He then compared that feeling with the team's results in 2022, where "some results still felt like victories, even if they weren't." Looking back on the season as a whole, the seven-time world champion declares that:
"Yes, I appreciate success even more now. After the race in Brazil, when George Russell won, and I finished second, I was incredibly happy about this team performance."
Looking forward to the 2023 season, Hamilton states that Mercedes "want to get back to the top." And that the team "can achieve anything with perseverance."
Could Mercedes and Hamilton fight for the championship once more in 2023?
Feature Image Credit: @MercedesAMGF1 on Twitter