Latest Episode | Cut To The Race Podcast
After the season opener in Bahrain was not what Ferrari and Leclerc had hoped for, rumours are circulating that key people could leave the Maranello team.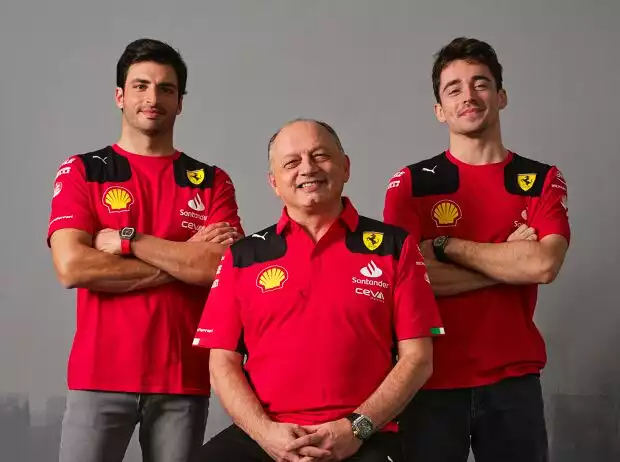 Charles Leclerc has now cleared up these rumours. He explained that a meeting of the entire staff at the headquarters in Maranello was instead a positive sign.
Leclerc looks back on Bahrain
Still, Leclerc suffered a DNF in the opening race of the season – does this bode well for the rest of the season?
According to motorsport.com, Leclerc stated ahead of the Jeddah race weekend:
"Well yes, because it's only the first race of the season. I still believe in it and, of course, we still need to all believe in it," Leclerc said.
"We've still got many, many races to go and we still need to be fighting like crazy to be back at the top.
"It hasn't gone as planned and when it's Ferrari that doesn't go as well as it should, then there are lots of voices and all of these things around the team.
"But we need to be good at spending our energy right inside the team pushing in the same direction and make a difference and come back stronger.
"And I feel that this has been the case in the last few weeks, so I'm really looking forward to being back on track. Stop the talk and get back to driving," Leclerc added.
Meeting in Maranello
Leclerc paid a visit to the Ferrari headquarters in Maranello to assess the situation on-site. However, he was surprised by the atmosphere.
"Honestly, I obviously saw these rumours and then I went to Maranello," he said.
"So at first I was not sure how the team is going to react to it. But then we've had a meeting with a whole team, with all the Ferrari employees.
"And I was really surprised. Everybody's fully on it and fully positive, which is great."
Whether Ferrari can eliminate the current problems quickly enough to compete for the championship remains to be seen. First up is the second race of the season in Jeddah – which Leclerc will start with a 10-place grid penalty.
Feature Image Credit: Mark Thompson via Getty Images