Latest Episode | Cut To The Race Podcast
Ferrari believes that a 'good choice' has been made with the direction of its 2024 car.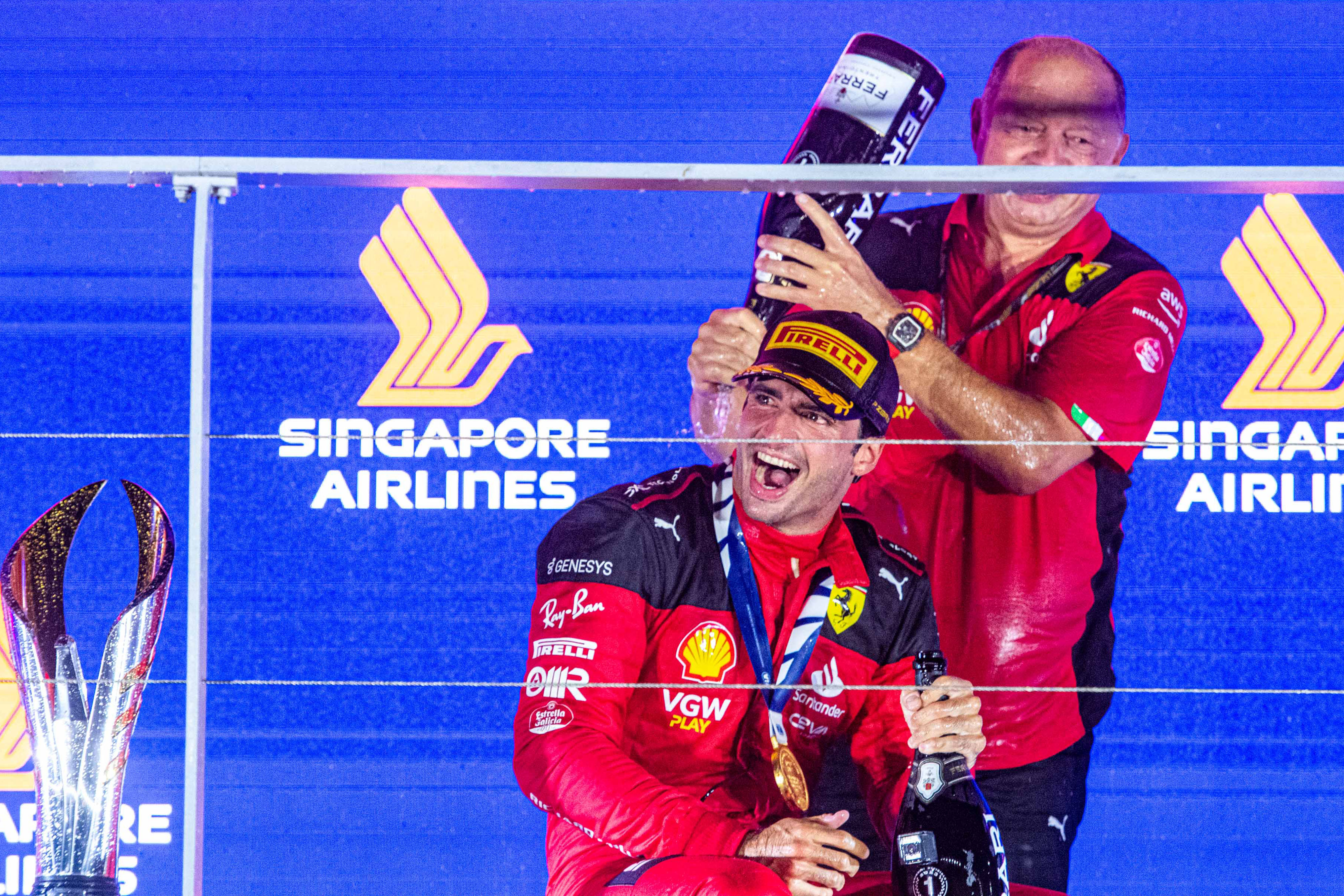 Ferrari's season is on the up. A podium at their home race in Monza was followed up by a sensational victory for Carlos Sainz in Singapore. As it stands, Ferrari are the first – and only – team to have won a race instead of Red Bull.
But whilst it seems that the SF-23 is starting to come into its own, Ferrari driver Charles Leclerc has revealed that the Italian team intends to take a different direction next year. Speaking to Sky Sports F1, Leclerc said, "First of all the 2024 project is very different to the car we have this year." He added:
"And with everything we've learnt so far it reaffirms that it's a good choice what we've gone for next year."
"The more we learn, the better it is for doing the last few details for next year's car," continued Leclerc. "It's super important and it was really good to understand that before the end of the season as we still have quite a few races so we can maybe push a bit more in that direction."
Monza providing insight
According to Leclerc, a chunk of Ferrari's learning took place at the Italian Grand Prix earlier this month. Monza saw a particularly strong performance from the Scuderia. Both drivers were in podium contention, with Leclerc and Sainz battling it out for the third step of the podium.
"We learnt plenty during Monza especially about our weaknesses," Leclerc said prior to the Singapore Grand Prix. "After Monza we understood more things which are good for this year even though it will be a small step in the right direction but mostly for designing next year's car which is positive."
The Monegasque driver continued, "There were things we tested in Monza to make sure that it was really the case, and it was. So Zandvoort and Monza we learnt a lot and that is good for this year even though I don't think it will turn our season around, for sure not." He added:
"It's a good step forwards and for next year this is a really good step forwards."
Whilst Sainz has enjoyed a string of superb results this side of the summer break, Leclerc hasn't appeared quite as at ease in the SF-23. Currently, Leclerc sits 19 points behind Sainz in the Drivers' Standings.
Leclerc himself has acknowledged that he doesn't feel fully at home in the 2023 challenger. Speaking in Singapore, Leclerc explained that the balance of the car doesn't favour his style of driving.
"I'm not completely comfortable with the car at the moment – a bit too much understeer for my liking and I struggle to drive around it," he said, as reported by Autosport. "Because of the unpredictability of the car, I cannot have the oversteer that I want."
Featured Image Credit: Scuderia Ferrari on X