Latest Episode | Cut To The Race Podcast
Reliability issues continue to rear their ugly head for the Scuderia, as Bahrain ended with a DNF for Charles Leclerc.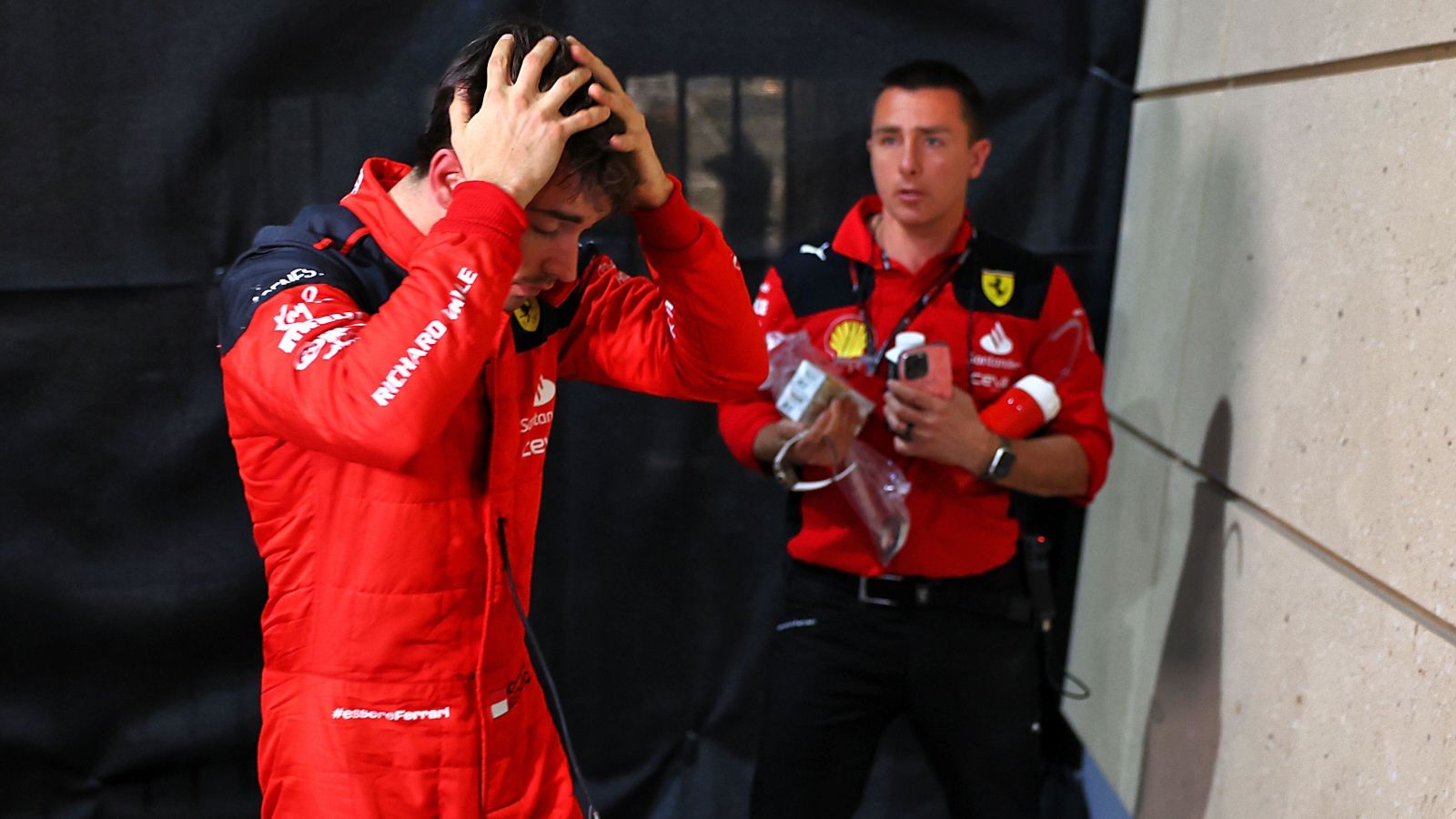 "No, no, no!" cried Leclerc over the radio as he trundled to a halt. "What happened guys? No power." 
Leclerc was running in third when engine issues forced him to retire on lap 40. The Monegasque felt that a podium had certainly been on the cards.
"We definitely had the car to fight for the podium," Leclerc told F1. "I mean, honestly, the podium was there."
Reliability issues last year cut multiple races short for the team. Engine problems in Barcelona forced Leclerc to retire from a comfortable lead, whilst Ferrari also suffered a double DNF in Baku.
Improving engine reliability had been a key point of focus for Ferrari over the winter break. Early reports seemed to have suggested that improvements had been made — but a DNF for Leclerc is worrying news.
Look away now Leclerc fans 😩#BahrainGP #F1 pic.twitter.com/SrzRdH4E4Q

— Formula 1 (@F1) March 5, 2023
It's an issue for concern, Leclerc said in conversation with The Race: "We need to keep working because first race and first reliability problem, not good."
The Monegasque seemed despondent following his retirement. When asked whether the strategic decision to save a set of soft tyres for the race was a silver lining this weekend, he said: 
"Yes but it's impossible to look at the positives on a day like this when you don't finish the race."
"The choice was good in qualifying yesterday, the start was good too," Leclerc added. "But the performance is not there and unfortunately reliability… we had a problem at the first race."
Is Ferrari underperforming?
Leclerc had an excellent start to the race, jumping ahead of Red Bull's Sergio Perez. But alongside reliability concerns, Leclerc seems less than pleased with Ferrari's pace so far. 
Whilst Ferrari's qualifying pace is similar to Red Bull's, Leclerc feels that race pace needs improvement. 
"We come to the race and we are a second every lap off the pace, which is huge," said the Ferrari driver. "So we really need to work on that plus the reliability."
Leclerc's teammate Carlos Sainz finished in fourth, having been beaten to the podium by compatriot Fernando Alonso. 
The team's results in Bahrain place them at fourth in the constructor's standings. Red Bull's 1-2 finish puts them ahead of the rest in first, whilst new frontrunner Aston Martin stands in second. 
Featured Image Credit: Formula 1