Latest Episode | Cut To The Race Podcast
It is now widely expected that Charles Leclerc will have to take a 10-place grid penalty for this weekend's Canadian Grand Prix.
The Ferrari driver suffered his second retirement from the lead in the space of three races at the Azerbaijan Grand Prix as his not-so-prancing horse went up in a cloud of engine smoke.
Whilst Leclerc was certainly not a nailed-on winner in Baku – on an alternate strategy to the Red Bulls of Max Verstappen and Sergio Pérez – it was another bitter blow in a string of disappointments that have seen an 80-point swing against him in just five races.
And the knock-on effect of his engine failures will likely continue throughout the rest of the season.
Eight races down, three engines down
An entirely new power unit – his second of the year – was fitted to his car for the inaugural Miami Grand Prix in early May.
But then his retirement at the Circuit de Barcelona-Catalunya was caused by a failure of the turbocharger and its related hybrid-system component – the MGU-H.
That meant he was already onto his third turbo of the season by Baku.
Earlier this week, Ferrari announced that Carlos Sainz's retirement in the same race had been due to a hydraulic failure. Whilst that was apparently a quick fix, there is still no official word on what caused car number 16's blow-up.
The paddock rumours are that the Monegasque will be forced to use an entirely new power unit this weekend, meaning Ferrari will have to fit a fourth turbo to his car and thus will suffer an automatic 10-place grid penalty.
The long-term concerns
Ferrari team boss Mattia Binotto is rightly worried.
"It is a concern – and even more a concern because I do not have the answer I would like right now as to what was the problem.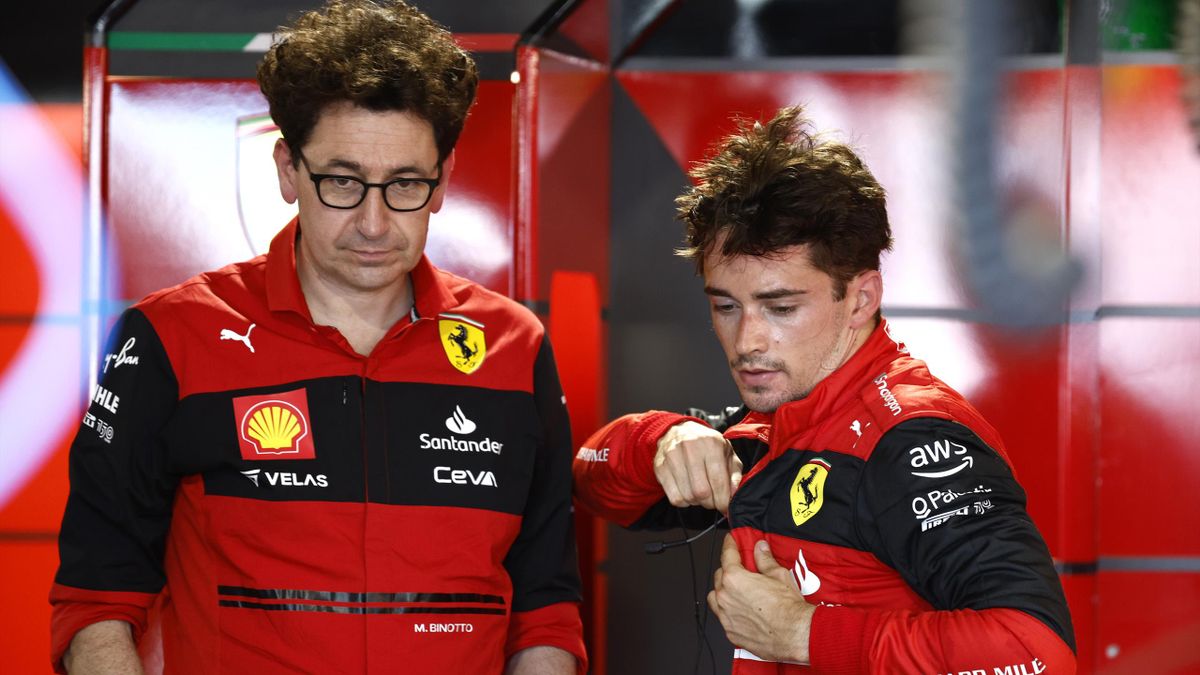 "We will need to fit another new engine, it's a fact. It's very early in the season. Sometimes the problems you may have are not short fixes, so I don't know what will be the strategy we need to adopt. Is it shorter mileage or a different type of usage, or a short fix because what happened is a short-fix solution?"
Whilst Leclerc still has a leeway of one for the other components that make up a power unit before an additional five-place penalty would come into effect, there are still 14 races remaining in this season. A season which is looking increasingly like it is Verstappen's to lose.
Featured image credit: Getty Images.