Latest Episode | Cut To The Race Podcast
Lando Norris' last place finish in Bahrain might encourage him to look elsewhere. Karun Chandhok thinks Ferrari or Red Bull could catch his eye.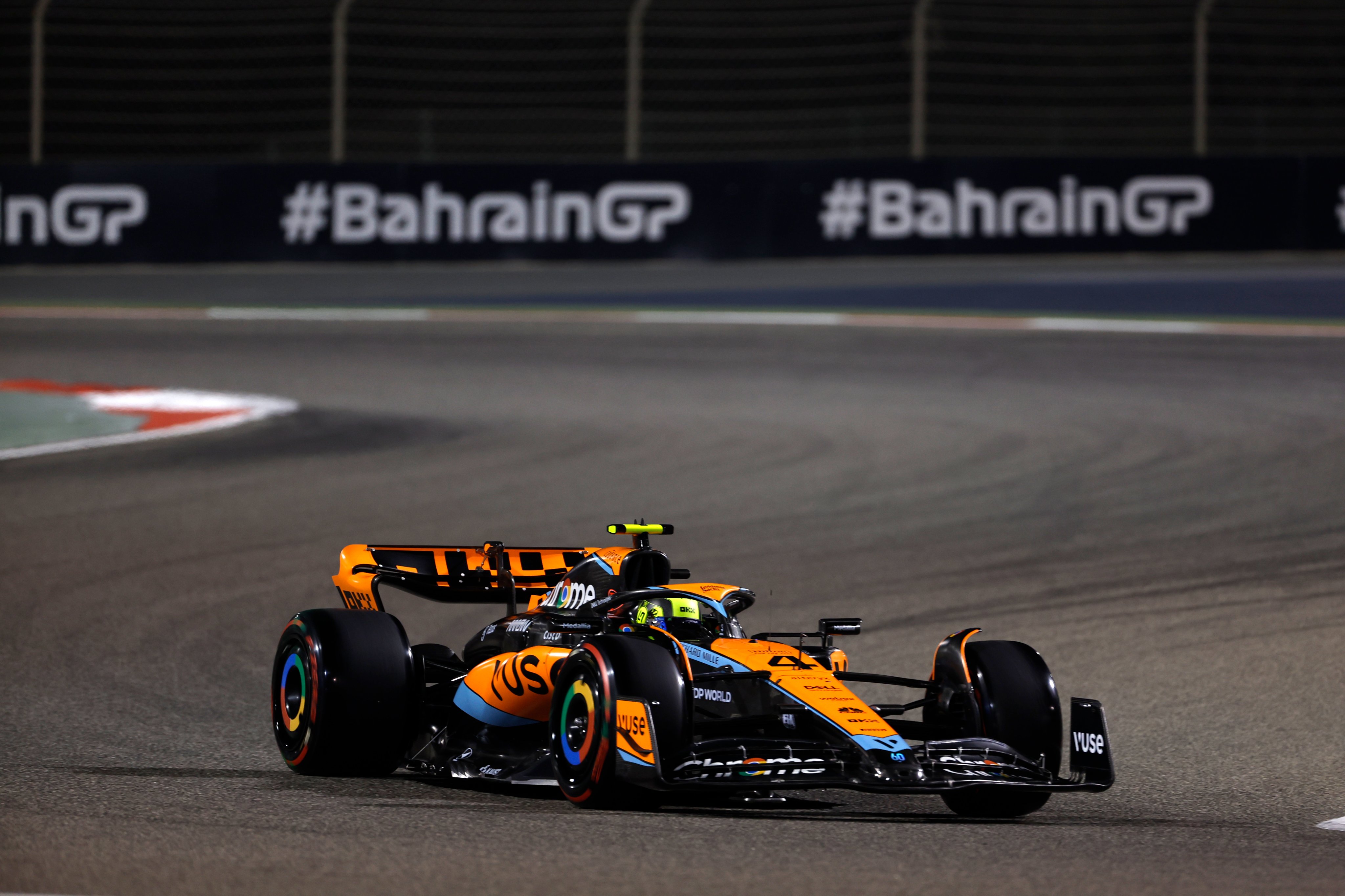 Sunday's race was a night to forget for McLaren. Rookie Oscar Piastri had to retire only 13 laps into the grid. Meanwhile, Lando Norris seemed to be challenging for the record of most trips to the pits in one race. 
A pneumatic pressure leak in the power unit forced Norris to pit every 10 laps so that mechanics could refill the system. All told, Norris pitted six times — only one pitstop less than Alain Prost, who holds the record for most pitstops in a race. In the end, Norris finished P17, the last of all the drivers that finished the race. 
Speaking on the Sky Sports F1 podcast, Karun Chandhok theorised that, after McLaren's display in Bahrain, Norris might begin looking elsewhere. 
"I tell you who will be thinking about a move to Ferrari or Red Bull though, is young Lando Norris," said Chandhok. "Looking at where they're [McLaren] at, and we were talking before the season of McLaren locking him in and Zak [Brown] doing an amazing job of contracting him [Norris] in for that four-year period." He added: 
"I do wonder, and if they're smart they would have created some sort of exit clauses. For example, McLaren don't finish in the top four of the Constructors' Championship two years in a row, is there an option for Lando to look elsewhere?"
McLaren seems to have taken a couple of steps backwards in its quest to be the 'best of the rest'. The team finished fourth in the Constructor Standings in 2021, well ahead of Alpine and the rest of the midfield. The tables turned last year, however, as it was Alpine who finished fourth; McLaren settled for fifth, 14 points behind the French team. 
Silver linings?
The Bahrain Grand Prix could, perhaps, be described as a learning experience for the team. McLaren don't seem overly disappointed with the race pace of the car, and appear to recognise which aspect of the MCL6o is behind the car's lack of performance. In the team's race report, team principal Andrea Stella remained adamant that points were reasonably achievable:
"Points were certainly possible today, the cars had competitive pace in race stints, and Lando particularly was in a strong position. Unfortunately, we were hit by two reliability issues."
Stella added, "We leave Bahrain knowing we have work to do but the season is long. We'll regroup and will be ready to go again in Saudi Arabia."
Though only one race in, there seems to have been a reshuffling of the order of things this season. McLaren not only needs to keep an eye on Alpine, but also on Aston Martin. The Silverstone team tore up the grid on Sunday, finishing in P3 and P6. 
With Aston Martin threatening to turn the 'top three' into a 'top four', McLaren has its work cut out for itself. 
Feature Image Credit: GPFans.com