Latest Episode | Cut To The Race Podcast
McLaren had a disappointing Bahrain Grand Prix, but Lando Norris insists "we're optimistic"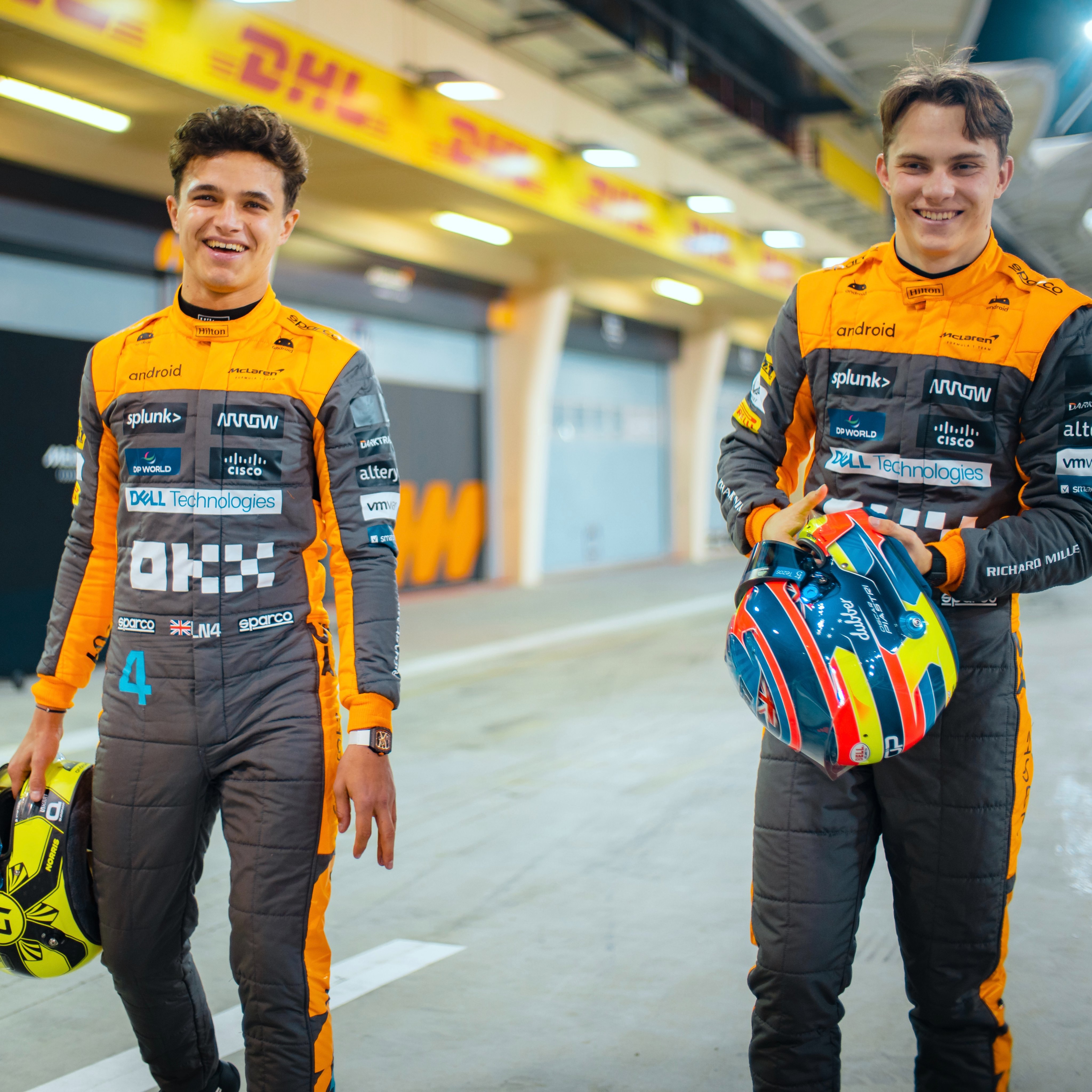 Following their rollercoaster season in 2022, McLaren would have hoped to hit the ground running this year. However, McLaren's hopes were soon dashed when McLaren CEO Zak Brown admitted that his team missed several targets during winter development. Reliability woes then compounded this during testing.
Throughout the Bahrain Grand Prix weekend, McLaren driver Lando Norris expressed a variety of emotions. But he seemed more upbeat following qualifying and the race.
At the beginning of the weekend, Norris insisted McLaren "need a lot more"
During the early days of the Bahrain Grand Prix weekend, the British driver seemed more critical of the team and their shortcomings. Norris said:
"We know we need a step-in efficiency; we need more downforce. We also need to go in the straights quicker. So, there's obviously a path we need to try and find, and I believe we're slowly finding our way there, but we need a lot more."
He continued, "it's not just small things. We need some bigger things, just it still takes a long time to achieve. But hopefully, this is a bit of a pathway to that."
While McLaren has large facility upgrades incoming, including a new wind tunnel and simulator, Norris insists "we need to do more with what we have now already." Further elaborating on McLaren starting on the back foot, Norris said:
"What we're having in Baku [referring to their upgrade package] should be what we're starting the season with. If you want to be a top team, it's where we should've started the season with those kinds of parts which are coming."
But by the end of the Bahrain Grand Prix weekend, Norris seemed more hopeful.
Norris insists McLaren has "no reason" to "be downbeat"
Following the season opener in Bahrain, a race where Norris started P11 and classified P17 due to reliability issues, the Brit discussed the positives he could take away from the race with Autosport.
Soft tyres again for Lando as we stop in response to the same PU issue.

NOR 🇬🇧 P17
PIA 🇦🇺 OUT

[Lap 56/57] #BahrainGP 🇧🇭 pic.twitter.com/Ga09bvMbkg

— McLaren (@McLarenF1) March 5, 2023
On McLaren's performance in Bahrain, he said:
"There's no reason why they should be downbeat. The main thing is we should have scored points, that was our objective today, with a car we know is not that competitive. The team know that, and if we fix the issue, we should be fine."
He continued, "we're optimistic. We still believe we can score points with the car we have, which makes us even more optimistic for the latter part of the season. And we'll keep trying."
When asked whether he is expecting better form in Saudi Arabia next time out, Norris responded, "I have no idea," but "I think maybe a little bit better [than Bahrain]." Norris believes an improvement in form in Jeddah is a possibility due to the reduction in "very low speed" sections. Something that McLaren has always struggled with.
If points were possible in Bahrain, is Norris expecting to finish in the top 10 in Saudi Arabia? And how much closer will McLaren's upgrades, due in Baku, bring them?
Feature Image Credit: @McLarenF1 on Twitter