Latest Episode | Cut To The Race Podcast
Lando Norris debunks popular theory that the 2022 McLaren car suits him and not Daniel Ricciardo
The 2022 season marks Norris' fourth with the McLaren team. It will also mark Norris' second and final year partnered with Ricciardo. Who makes way for Oscar Piastri next season.
This is a dramatic change in fortunes for the Australian, who was considering ending his career with the papaya team. Whereas Norris recently signed a contract extension with McLaren, which will see him stay with the team until the end of 2025. Considering the Brit has scored 69 more points this year compared to his teammate, perhaps it is understandable why he got the extension.
But why has Norris done so much better than Ricciardo?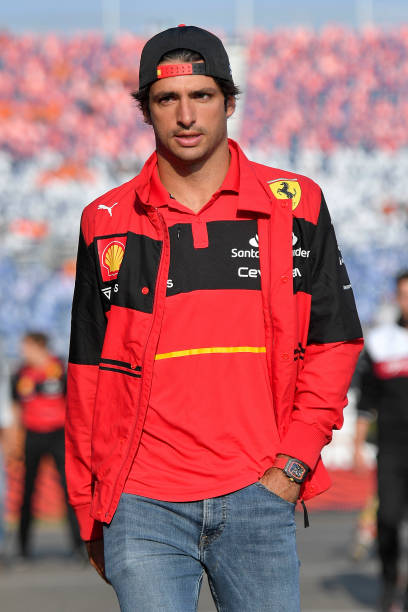 A difficult car to drive
It is not a paddock secret that the McLaren car is one of the most difficult to drive. During the Austrian Grand Prix weekend earlier this year, Norris commented on the car's difficulty. He said:
"I do feel like it's a difficult car to drive, our car. You know, I think our characteristics which he's also had over the past few years, even Carlos [Sainz, ex-teammate] said it, they're quite specific and unique so some of the driving styles you need are like not ones you kind of grow up learning, and therefore you have to adapt quite a bit."
Ricciardo himself said this McLaren is "certainly one of the most" difficult cars he has driven in his career. This means McLaren's three most recent drivers have had the same complaints about the car.
Norris' surprising comments on the MCL36
During an interview with Beyond the Grid podcast, Norris aimed to debunk some popular theories surrounding the 2022 McLaren car. When discussing whether the car suits himself or Ricciardo more, Norris stated:
"There have been things said that he doesn't suit the car, and everyone thinks that I do suit the car and the car is made around me and all of that stuff, but it couldn't be more untrue. Not that I hate driving the car I am driving now, but it's very unsuited to my driving style."
In fact, Norris went as far as to say, "at the beginning of the year it suited Daniel a lot more than it suited me in terms of how you had to drive it." And that he "really struggled at the beginning of the season." But he is "coping," or has "adapted," to the car "a lot more now."
During the same interview, Norris also strongly denied that the team were primarily taking his feedback on board rather than Ricciardo's. He claims that:
"It's not like, 'Lando said this and we're just going to do that, and Daniel, we're not going to do that'. That's just stupid to ever think."
If the McLaren car has been more suited to Ricciardo. Why has he not done as well as Norris this year?
Feature Image Credit: NurPhoto via Getty Images