Latest Episode | Cut To The Race Podcast
Jean Todt admits that Mick Schumacher "unfortunately, hasn't got the whole package yet"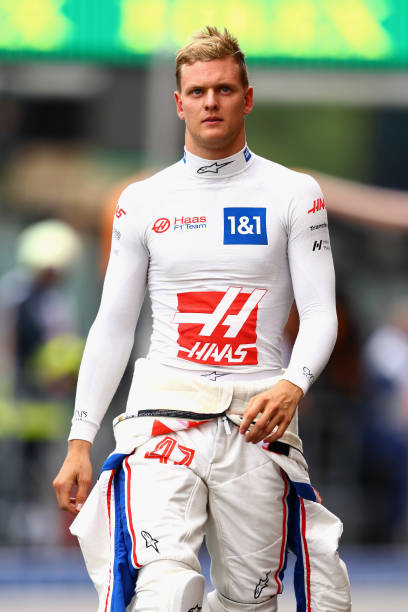 The future of the young German driver remains increasingly uncertain. With major crashes in Saudi Arabia and Monaco and only scoring 12 points across two races this season so far. Haas Team Principal Guenther Steiner's patience is wearing thin.
It is all but confirmed that Mick Schumacher will depart from the Ferrari Driver Academy at the end of 2022. This could be an additional blow for Schumacher, considering Ferrari's influence surrounding the second Haas seat. Fellow driver, four-time world champion Sebastian Vettel, tried to argue Schumacher's case with both Aston Martin and McLaren. Both teams have since confirmed their driver line-ups for 2023, and they do not include Schumacher.
Where will Schumacher drive in 2023? Is he worthy of a seat in this competitive driver market?
Jean Todt has his say
Former Ferrari Team Principal and close friend to the Schumacher family, Jean Todt, recently sat down with Motorsport.com. The Frenchman had nothing but positive things to say about the young German. He declared:
"He has done great things, he was F3 champion, F2 champion. He's doing well now, after overcoming a difficult start to the season."
Todt went on to defend Schumacher by arguing, "Formula 1 is about having the best car, the best team, and then the best driver. So, at the moment, unfortunately, he hasn't got the whole package yet."
Has Schumacher not been able to show his true potential due to the team he has been driving for? Or has the German not provided good enough results to earn a drive in a better team?
The former Ferrari boss, Todt, believes that "we should leave him alone and let him do his best."
Where next for Schumacher, if he leaves Haas?
The door has been firmly closed on potential seats at both Aston Martin and McLaren, so where may the German drive in 2023?
While AlphaTauri's Pierre Gasly is the favourite to take the vacant seat at Alpine, Schumacher's name has been included in the conversation. And with AlphaTauri unlikely to let Gasly go unless the FIA makes a super license exception for IndyCar driver Colton Herta. Perhaps Schumacher will reap the benefits?
But if Gasly were to leave AlphaTauri for Alpine, that would mean there are two vacant seats at the Red Bull sister team. Could Schumacher take one of those two seats?
Advisor to the Red Bull teams, Helmut Marko, seems to rubbish speculation that Schumacher could join AlphaTauri. During an interview with Sky Germany, the Austrian responded to the speculation by saying:
"No. He is not one of us. He is a Ferrari junior, and that is why we have never done business with him. We have our own programme and prefer our own people."
But if the reports are accurate, Schumacher will not be a Ferrari junior driver for much longer. Will this change Marko's stance? He was also spotted in deep conversation with Schumacher's mother, Corinna Schumacher, at the Dutch Grand Prix last weekend.
Can Schumacher keep his seat at Haas? Is Todt right and a better team will help him show his true potential? And is a move to Alpine, or AlphaTauri, on the cards for the young German?
Feature Image Credit: @annoyingsoul29 via Twitter