Latest Episode | Cut To The Race Podcast
James Vowles reflects on previously axing Logan Sargeant at Mercedes and how the American proved him wrong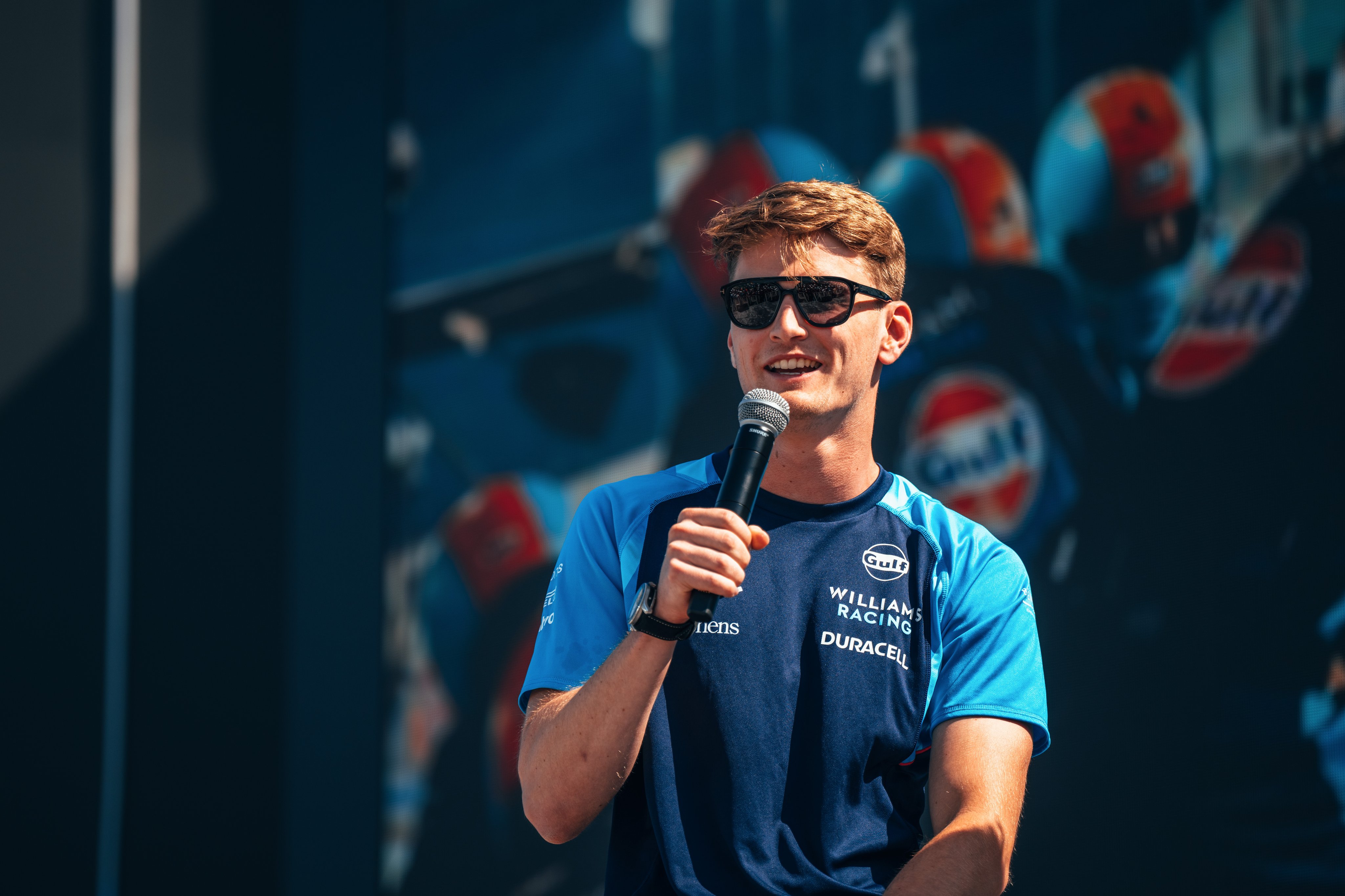 The Formula One 2023 season marks not only the first year of Logan Sargeant's career at the pinnacle of motorsport with the Williams team, but also the first year of James Vowles as the team boss. However, the pair have previously crossed paths in a different team.
Whilst speaking to the press in Saudi Arabia, the Williams team principal opened up about his past with Sargeant. Vowles revealed:
"He [Sargeant] came to Mercedes as a sim evaluation. I was interested in looking at him because he had performance, especially when you go back to his Formula 3 performance at an average team. He was there with Oscar [Piastri] and I rate Oscar also highly. At the time in Mercedes, we had a good suite of drivers, so that was where my relationship with him ended."
In 2022, Sargeant went on to drive for Carlin in Formula Two. At the end of the season, he was able to accumulate enough super licence points in order to graduate to Formula One this year.
How Sargeant proved Vowles wrong
When Mercedes and Vowles took a step back from Sargeant, Williams stepped in to help the young American. The former chief strategist notes the "deep belief" that Williams had in Sargeant, and how his new team went on to fund Sargeant's Formula Two career.
The two have now found themselves reunited at Williams. Sargeant secured an impressive P12 during his first race in Formula One. However, the American driver struggled in Saudi Arabia, spinning in qualifying and finishing P16, with only 18 cars seeing the chequered flag. But he did manage to keep the highly rated Lando Norris behind him in Jeddah.
Start as you mean to go on @LoganSargeant made an immediate impression on his race debut 💪#BahrainGP #F1 pic.twitter.com/vNhtixxH0N

— Formula 1 (@F1) March 7, 2023
Now that Sargeant has two races under his belt, Vowles has provided an update on his opinion of his new driver. While he may have been unsure about Sargeant's potential previously, that seems to have changed now, Vowles said:
"My reticence came from the fact that prior to that [driving in Formula One] it's difficult to really judge him, but I have to say, he's now been in the car, I now have the ability to look at his data, he is here on merit, and as a result of Williams investing correctly in him, he's now a professional driver, deserving driver on the grid at the same time."
He continued, "so it just shows you that in my previous life I was wrong. And Williams right."
Has Sargeant proved himself to be the real deal? What could the American driver achieve in Formula One?
Feature Image Credit: @F1 on Twitter