Latest Episode | Cut To The Race Podcast
Former F1 champion Jacques Villeneuve suggests what the FIA should do with Red Bull's cost cap fine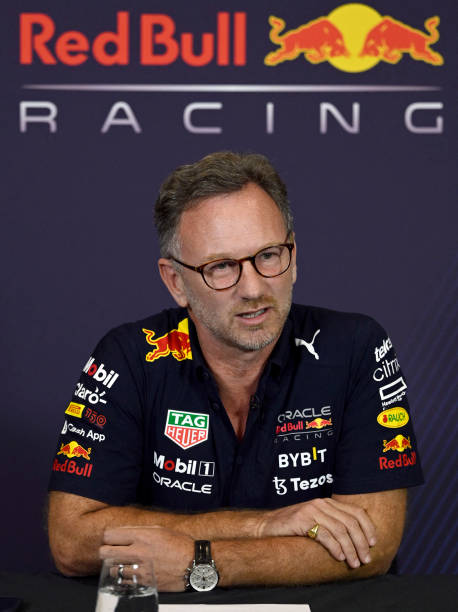 Following the FIA's announcement that Red Bull Racing will receive a $7 million fine and a 10% reduction in car development next year, the paddock is having its say.
While Mercedes Team Principal Toto Wolff praises the governing body's efforts, Red Bull Racing Team Principal Christian Horner says the team "begrudgingly" accepts their punishments.
Now, in his latest Formule1.nl column, the 1997 Formula One World Champion, has had his say.
Villeneuve breaks down what should happen with the $7 million
The 11-time race winner first admits that "the ruling and the penalty for Red Bull have not yet made it clear to me what is and what is now allowed and what punishment you will receive." But the Canadian is confident that what the team did does not constitute "cheating," in his eyes. He said:
"In any case, it's not cheating. Lying about traction control is cheating. Whether it would have made a difference in the outcome this year, I doubt. Red Bull is so strong that they would have won anyway."
Instead, it is the punishment rather than the deed that concerns Villeneuve. The FIA has confirmed that the $7 million fine will be used to help support the grassroots of motorsport and improve road safety. But Villeneuve believes that the other teams on the grid should receive compensation via Red Bull Racing's fine. The Canadian said:
"What I have trouble with is that the FIA is now cashing out $7m. So, it has hardly any effect for Red Bull and the other teams don't get a cent from it."
While Villeneuve concedes that "the 10% less time in the wind tunnel" will "hurt" Red Bull. He points out that Red Bull losing out "does not give the others a lap time." Instead, the F1 champion believes "part of the fine would help." And that the FIA should "divide that among the teams."
Did Red Bull Racing cheat?
Although Jacques Villeneuve does not believe that Red Bull Racing did cheat in 2021, there are others with differing opinions. McLaren CEO Zak Brown argued that Red Bull's breach "constitutes cheating." A sentiment that Haas Team Principal Guenther Steiner agreed with.
Would a share of the $7 million fine help heal the wounds felt by other teams?
Feature Image Credit: Marco Canoniero via Getty Images