Latest Episode | Cut To The Race Podcast
Max Verstappen tops the timesheet during free practice three of the Italian Grand Prix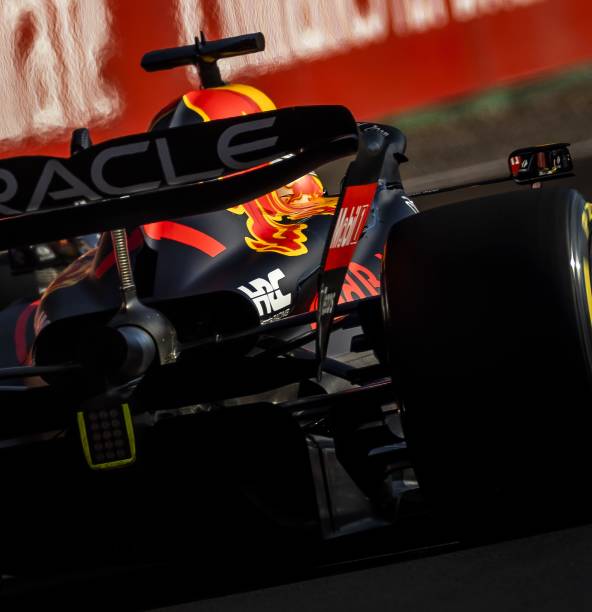 While the news keeps on coming off-track with nine drivers now having penalties for the race on Sunday. On-track, only six drivers set lap times during the first 15 minutes of FP3. By the end of the session, it was Red Bull's Max Verstappen who topped the time sheet with a 1:21.252. While home favourites Ferrari finished the session in P2 and P4.
Nyck de Vries joins Williams
Yesterday he was driving Sebastian Vettel's, Aston Martin. Today he is in Alex Albon's Williams. The Thai driver will be out for the rest of the Grand Prix weekend with appendicitis. Considering he is one of the favourites to replace current Williams driver Nicholas Latifi next year, this will be a massive test for the Dutch driver.
At the end of the session, de Vries was less than a tenth of a second behind Latifi. Could his performance at Monza potentially earn him a seat for 2023?
Clutch issues for Mick Schumacher
The young German driver did not participate in free practice one because Antonio Giovinazzi drove his car during that session. And his engine cut out in free practice two. The Haas driver only joined free practice three with less than 10 minutes to go. Schumacher has lost out on a significant amount of preparation time this weekend. How will this affect him in the race on Sunday?
Carlos Sainz is under investigation
The on-track traffic problems continue during FP3. The nastiest-looking incident occurred during the middle of the session when Alfa Romeo's Valtteri Bottas almost drove into the back of a slow-moving Sainz. The incident has been noted by the stewards and is under investigation. A potential reprimand may be coming the Ferrari driver's way.
A four-way fight for pole?
With less than a second covering the top four, it would appear that either a Red Bull or a Ferrari is more likely than not to be on pole. Verstappen, Perez, and Sainz are all carrying penalties for the race on Sunday. Does this give Charles Leclerc an advantage going into qualifying later on today?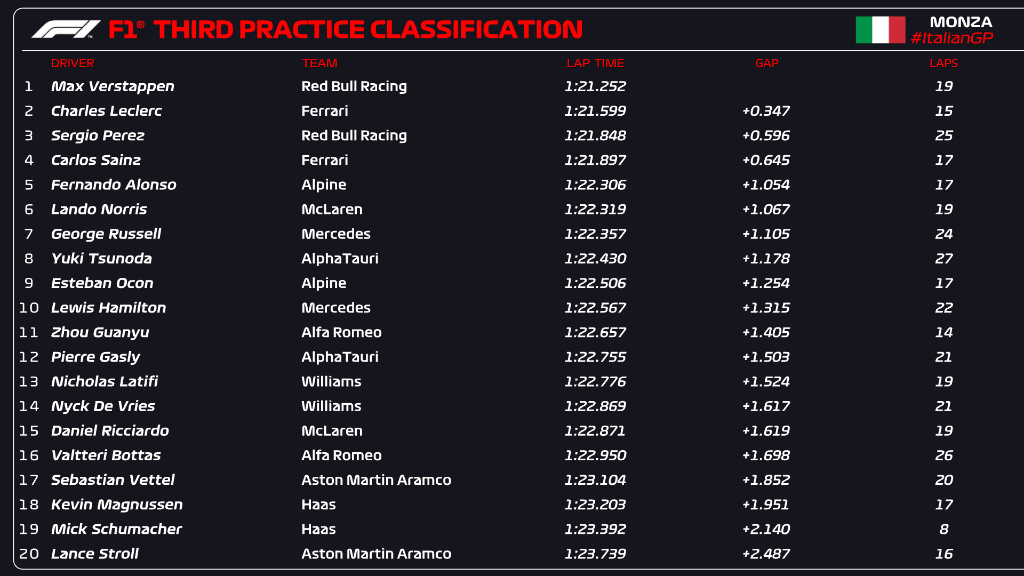 Feature Image Credit: Dan Mullan via Getty Images