Latest Episode | Cut To The Race Podcast
Ralf Schumacher, former Williams driver and multiple Grand Prix winner, hints that there could soon be a change at his old team.
As opposed to last year, Williams already scored a point in the second race in Australia with Alex Albon. Williams' second driver, Nicholas Latifi, has always lagged behind his teammate so far and has already caused several accidents.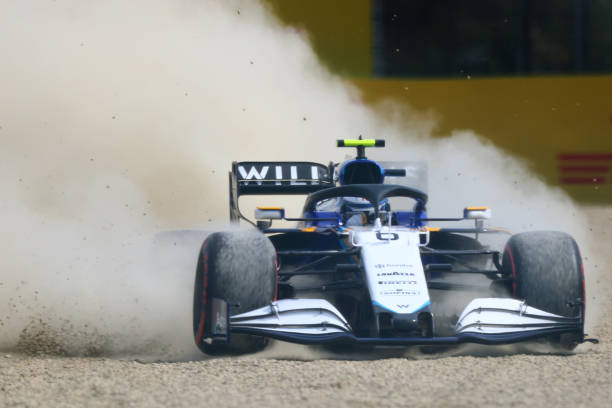 The Canadian has been criticised since last year. George Russell has clearly out-placed him in the weak Williams in most cases. After Latifi's accident in Abu Dhabi, which potentially caused controversy for the world title, the 26-year-old even received threats because of his driving style.
Schumacher told Sky Germany that especially the investors at Williams are unhappy with Latifi's results:
"The Williams investors want two strong drivers in the car. (Alex) Albon is doing a great job, and the difference to Latifi is very, very big."
The Canadian instead draws attention "due to his accidents", says the German.
Who could replace Latifi?
Schumacher is sure that the interest at Williams lies above all in the young driver Oscar Piastri. The Australian won the title in his first season in Formula 3 and his first season in Formula 2. Unfortunately, he went out without a seat this year as he is not allowed to return to the junior classes.
The change could already take place during the season. Schumacher reveals:
"There are a lot of exciting things happening in Formula 1 right now, and one of them could be a driver change this year."
Piastri is currently a reserve driver at Alpine and spends a lot of time at the track. According to Schumacher, the 21-year-old would be a suitable replacement for Latifi:
"(Oscar) Piastri would be a perfect choice. If he doesn't deserve it, who does?"
Whether Oscar Piastri, who Mark Webber coaches, will get a chance to show his skills already this season, we will see in the coming weeks.
Feature Image Credit: Williams Racing