Latest Episode | Cut To The Race Podcast
It would appear that Oscar Piastri is due to take the seat of fellow countryman Daniel Ricciardo at McLaren for 2023. News of Piastri to the Woking-based team had been coming, but Ricciardo's option for 2023 posed an issue.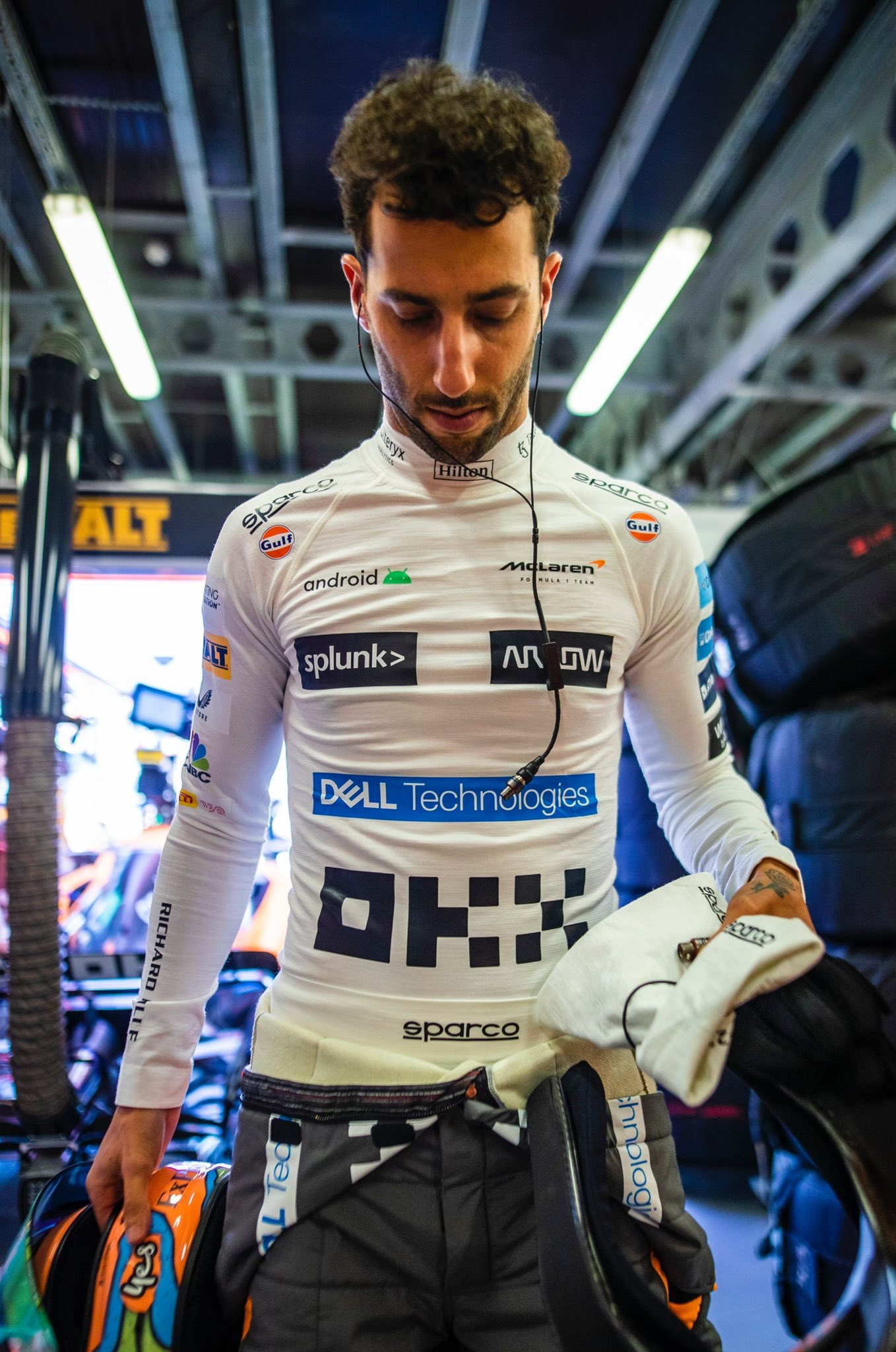 According to racingnews365.com, it will be a driving seat, as opposed to a test role, as previously rumoured following Piastri's public rejection of current employers Alpine.
It is understood that the FIA's contract recognition board – which ensures all agreements are valid and legal – is believed to have green-lighted his new contract with McLaren. This would therefore replace any existing deal with Alpine.
What's the new information?
Piastri's existing contract ties him to Alpine for 2022, but apparently not 2023. The Enstone team did have an option but did not pick that up for next season within the agreed timeframe, thus rendering Piastri a free agent. The FIA contract recognition board ruled that whatever Alpine believed to be a valid contract for 2023, was in fact, not.
This has allowed the young Australian driver to move on to McLaren. However, this has not yet been confirmed – by either the driver or the team.
Alpine are unable to contest the ruling. The FIA contract recognition board is the highest body that can rule on such matters, so there would be no clear appeals route. This decision was unanimous when previously decided by each of F1's 10 teams.
It is also believed that Piastri's deal with McLaren was completed on 30 July. This was before Fernando Alonso's move to Aston Martin was confirmed on August 1. And more crucially, before the date that many had thought to be most key in negotiations – 31 July. That was the deadline for Alpine to pick up their option on Piastri for 2023. This now appears to not be the case.
According to racingnews365.com, in actual fact, Alpine would have had to have taken up their option on Piastri within 30 days of him signing his 2022 deal.
How did we get here?
This particularly silly 'silly season' started last week when Sebastian Vettel announced his quasi-anticipated retirement. This led to a weekend of speculation as to who would take his vacant seat at Aston Martin.
Although he had previously been linked with the team, it was somewhat a surprise when Aston Martin confirmed Fernando Alonso on Monday morning. This caught Alpine unawares. They were only informed by way of Aston Martin's press release.
Naturally, Oscar Piastri – who many believed would be loaned to Williams for 2023 – would be the man to replace him. But there were rumours aplenty that Piastri's manager, Mark Webber, had been in conversations with McLaren.
Therefore, it was expected that some back and forth would ensue before a concrete decision – one way or the other – was reached. This, however, did not prevent Alpine from announcing that Piastri would partner Esteban Ocon in a race seat in 2o23. Curiously, the press release did not include a comment from Piastri, which is standard practice.
What followed will go down in F1 folklore. Within a couple of hours, Piastri responded with the already infamous post below:
I understand that, without my agreement, Alpine F1 have put out a press release late this afternoon that I am driving for them next year. This is wrong and I have not signed a contract with Alpine for 2023. I will not be driving for Alpine next year.

— Oscar Piastri (@OscarPiastri) August 2, 2022
Not only did Piastri refute claims that he'd signed a contract with Alpine for 2023, he also dismissed the possibility of driving for them next season at all. Surely, therefore, he must have an absolute 'sure thing' with McLaren (or someone else)? Otherwise, he may have just tweeted himself out of a drive and cosigned himself to another year on the sidelines.
What does this mean for Daniel Ricciardo?
What we thought we knew was that Ricciardo had a deal in place with McLaren for 2023. In recent days, it has been rumoured that the Aussie actually has an option for 2023. It is understood that he can pick this up by September and retain his drive with McLaren next season. But now, will he seek to return to Alpine? He raced for the team – when they were still Renault – in 2019 and 2020.
However, some of the new information about Piastri's supposed deal posited above raises questions. If Piastri signed for McLaren before Alpine knew Alonso wasn't re-signing, then surely Ricciardo had already agreed to leave McLaren? Or had McLaren added to their already long list of drivers, without a certain seat for Piastri in 2023?
The team are already at the centre of a contract controversy in the United States over IndyCar champion Alex Palou. So, might they have planned to put Piastri in their new Formula E team next season? If that were the case, then surely Piastri believed that neither Alpine nor Williams, were going to offer him an F1 seat for 2023?
Or, might McLaren have hoped they could move Ricciardo elsewhere, like to one of their new seats in Formula E? This seems unlikely, as Ricciardo has always appeared to be 'F1 or bust'.
It's a complicated situation with a lot of moving parts. It will be intriguing to see how it continues to unfold over the supposed summer 'break'.
Featured Image Credit: @OscarPiastri on Twitter