Latest Episode | Cut To The Race Podcast
Former Formula E champion Lucas di Grassi has said that he is helping fellow Formula 2 champion Felipe Drugovich to try and find a seat in the series next year.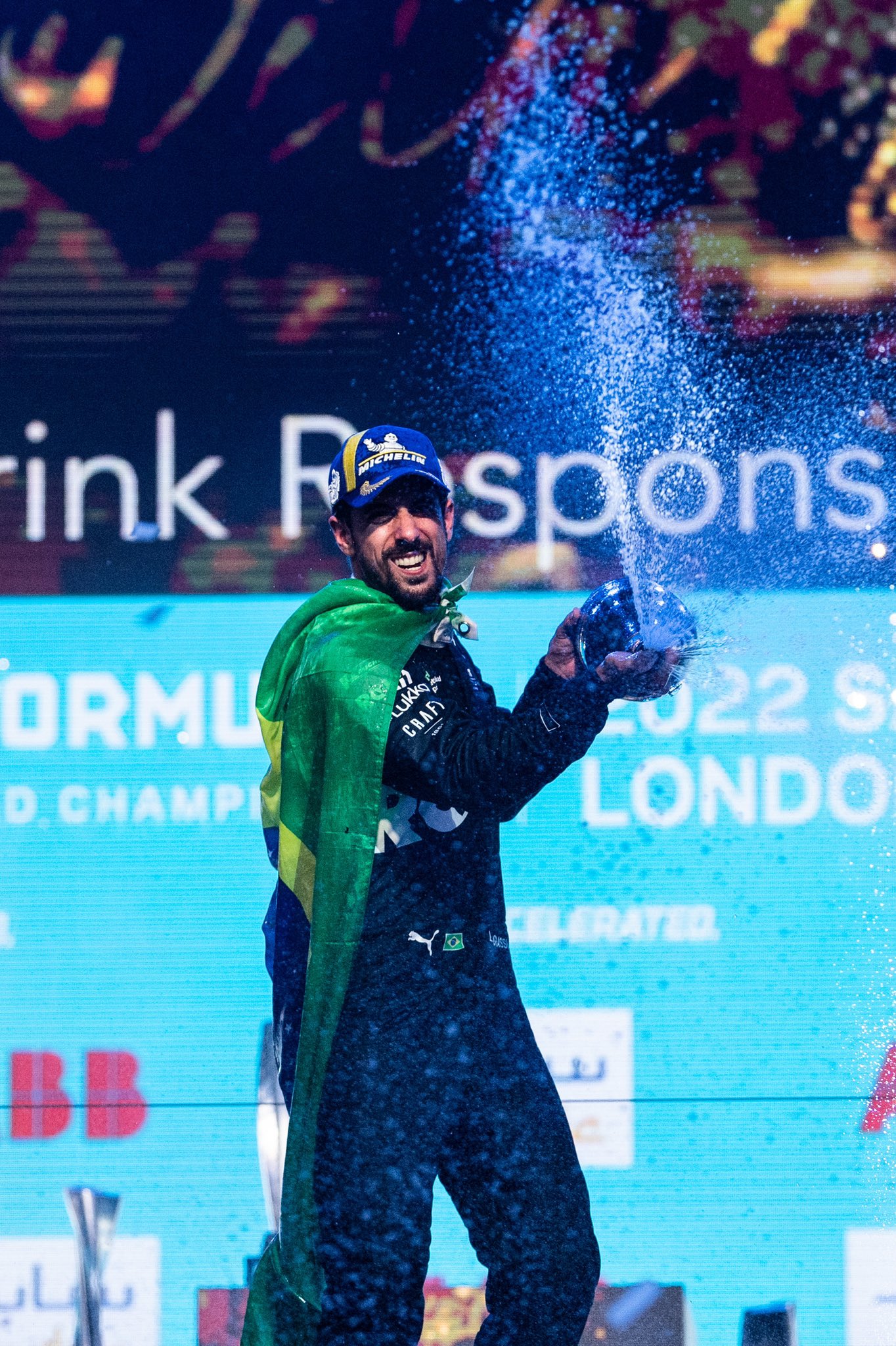 It would appear that the Brazilian – who is now Formula E's most experienced driver, having started all 100 races – would like another countryman on the grid for 2023. Asked by FormulaNerds during a podcast if there was a certain driver he would like to see in the series, Di Grassi said:
"Actually I'm helping Felipe Drugovich to see if he can find a seat in Formula E."
Drugovich has already sealed the Formula 2 title with a round to spare and has been rewarded with a reserve-driver role at Aston Martin.
He will still have plenty of spare time to race in another series, though, according to Di Grassi:
"I know that he will be reserve at Aston, but the reserve drivers these days are basically drinking coffee because there is very little to do.
"Okay you do two or three [Free Practice] Fridays during the whole year but there is not much testing to do.
"So it would be very good to see him, another Brazilian who is coming up, is very talented, and came with a background that was very hard. You can see that he had very few sponsors in Formula 2, most of them were his family and friends, so I think he would be very good there."
But is Drugovich open to Formula E?
After clinching the F2 title in Monza, Drugovich sat down with a select group of journalists, including FormulaNerds. At the Champion's Press Conference, he was asked a number of questions about his future and series he might consider.
Hazel Southwell of RaceFans pointed out that the last F2 champion unattached to a driver academy was Nyck de Vries. The Dutch driver won the second tier in 2019.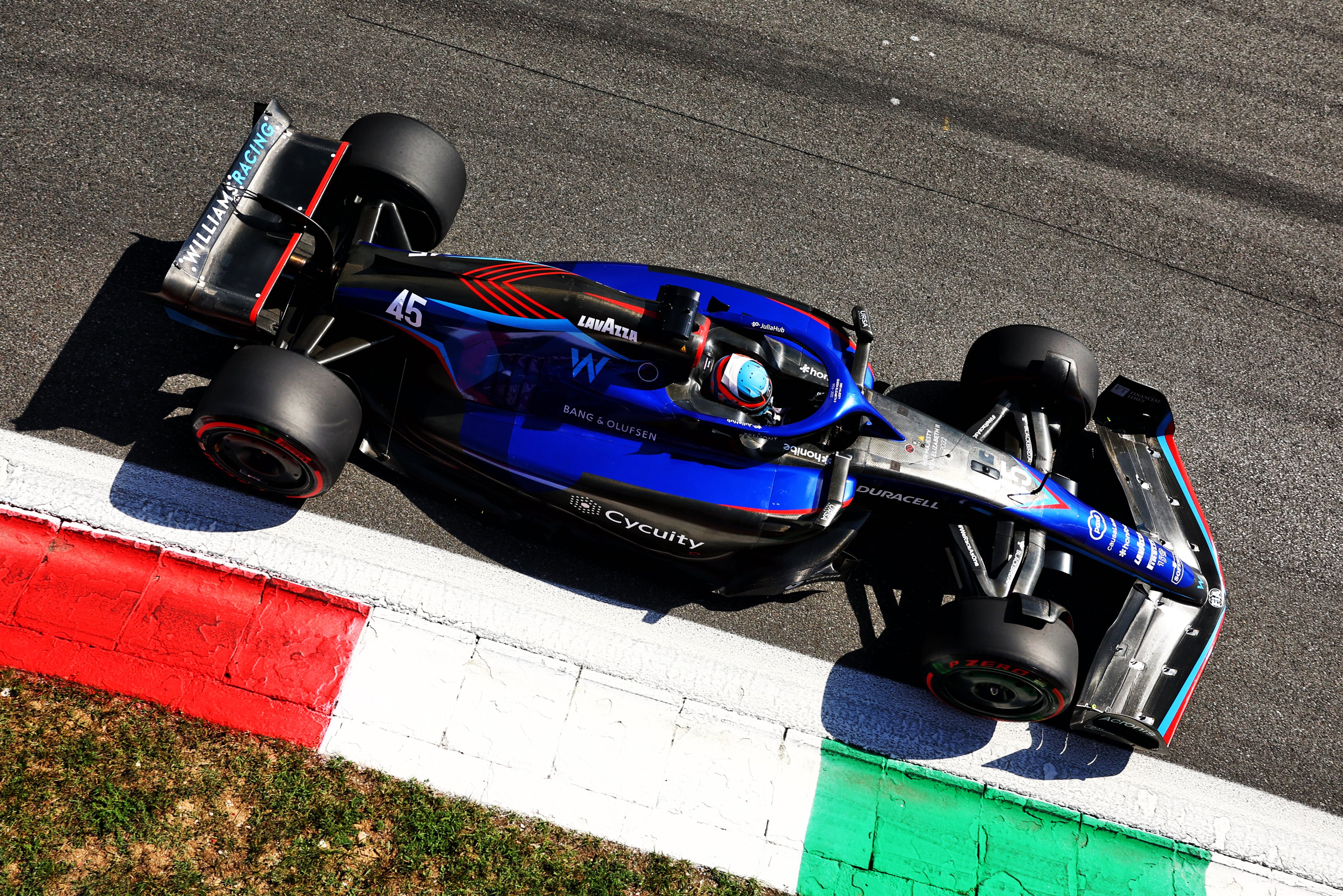 De Vries, who made his F1 debut over the weekend that Drugovich won the title, had to take an unconventional route to his maiden grand prix.
With a reserve role looking most likely for Drugovich for 2023, RaceFans asked if he'd look to options in other categories, such as WEC and Formula E to go alongside a backup role in F1.
"For sure. I think if you have a reserve role, you need to keep driving. I think he [De Vries] has done that – he was reserve for a long time, but also driving in Formula E," the Brazilian replied.
"[Oscar] Piastri, for example, he was reserve, but he was also testing a lot, so you need to keep doing something because only the reserve role is not enough – and it's just a disaster for the driver if you have a reserve role and stay stopped.

"I think I would consider something like that. But yeah, first of all, we need to put in, in the first place, the Formula 1 plan and then try to be there [in F1] one day. And we can supplement that somehow, and yeah, with some of those categories [Formula E or WEC]."
What are the other options?
Drugovich also confirmed to Speedcafe that if he needs to "race something else, other than F1, next year", IndyCar is "for sure a category to consider".
Speedcafe followed up by asking if he'd rather combine roles, or focus solely on reserve duties. The 22-year-old rounded off the questions on his future by saying:
"It depends a lot. There's a lot of options. Even Oscar [Piastri], he didn't do only [a] reserve role – he did a lot of testing, and that's something which is good – he was preparing… if I do that role [the reserve role], I really want to be doing something – whatever category, or testing, or whatever it is."
Drugovich's reserve role with Aston Martin was announced the following day. It is unknown if that contract was signed prior to the F2 championship being decided.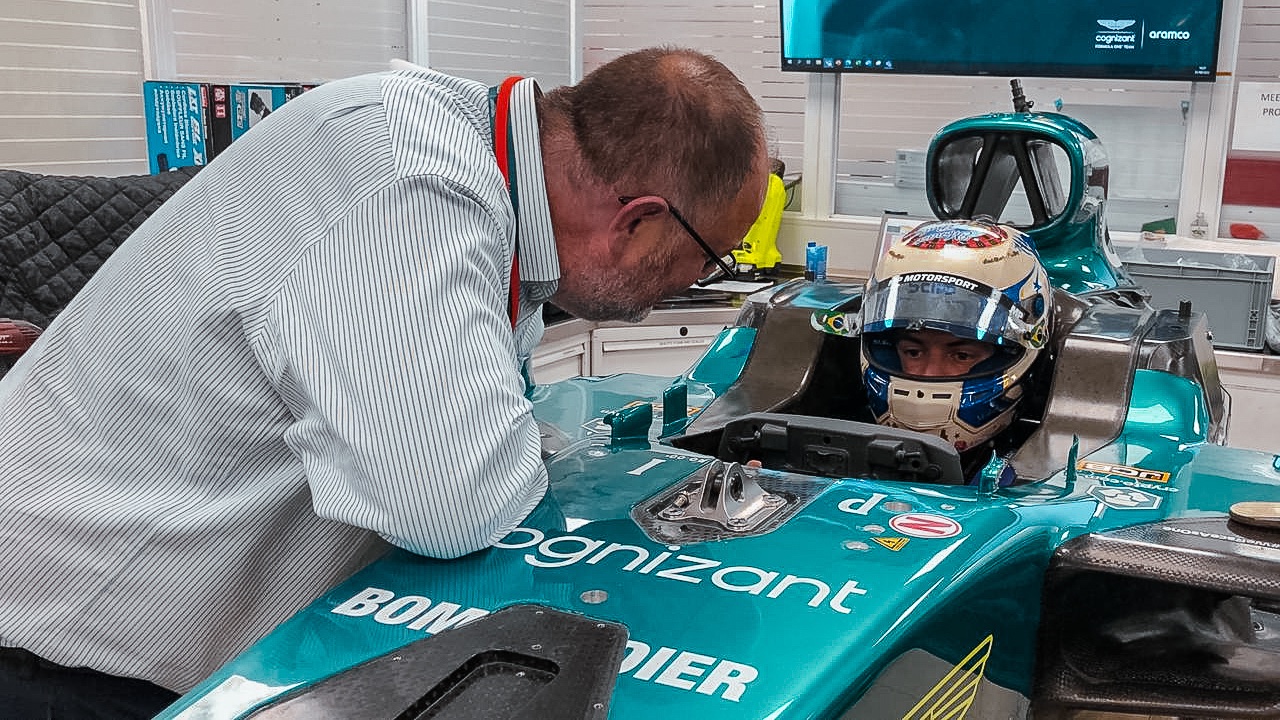 In signing that deal, Drugovich becomes the first member of Aston Martin's driver development scheme, and the role will include an "extensive test programme," according to the team.
Where might Drugovich land?
It remains to be seen if the Aston Martin testing schedule will preclude the current MP Motorsport driver from competing elsewhere, or if Drugovich feels the amount of testing to be sufficient.
It's important to remember that his Champion's Press Conference comments were made before public confirmation of the Aston Martin reserve & testing role. It is also unknown how active Drugovich has been in Di Grassi's courtship of a Formula E seat for him.
However, if he does pursue that route, where might he land? The new Maserati team could be the best bet.
De Vries was rumoured to be one of their drivers next year, but the Dutchman is now looking set for a spot on the F1 grid, be it with either Williams or newer suitors, AlphaTauri.
Maserati have joined forces with the Venturi team, where Di Grassi spent his 2021-22 season. So he would certainly have the required connections to suggest his compatriot as an alternative.
Featured Image Credit: @FelipeDrugovich on Twitter.