Latest Episode | Cut To The Race Podcast
Jaguar takes pole in an exhilarating qualifying coloured by confusion over track limits.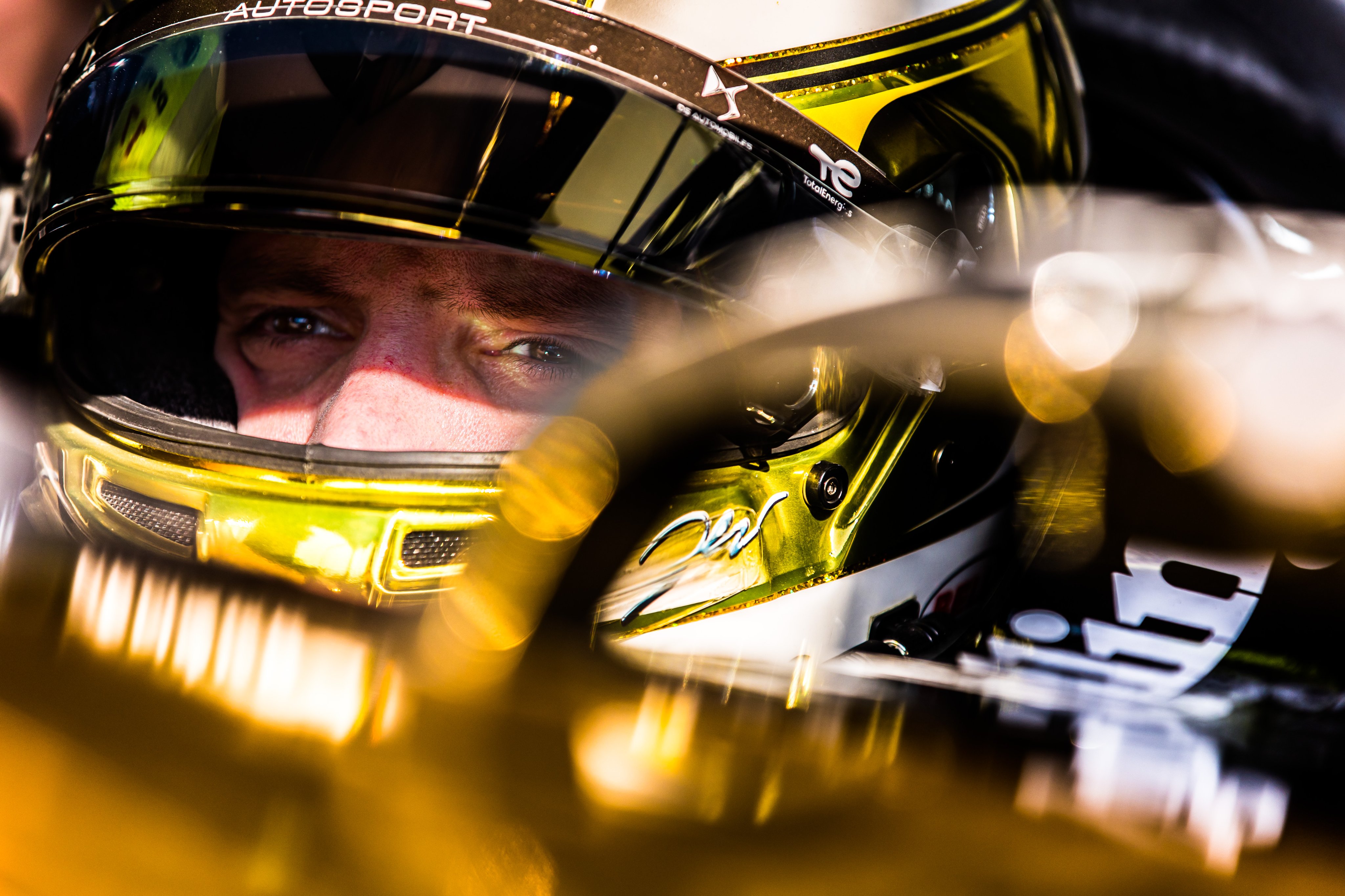 Wehrlein and the Porsches were back out on track in Free Practice 2, ahead of qualifying. Championship leader Pascal Wehrlein suffered a major shunt in FP1 on Friday, and was taken to a local hospital for precautionary checks. While they investigated the cause of the crash, Porsche decided not to let any of their cars (including the Andrettis) complete the remainder of FP1. Thankfully, Wehrlein is okay, if a bit sore. Everyone was present and accounted for this qualifying.
Jaguar was looking strong ahead of qualifying, with Sam Bird topping the time sheets in FP2. Would it be a Jaguar front row? And how would home heroes Mahindra fare?
The Groups
Your Qualifying groups ahead of our inaugural race in India! 🔥

Who will be on Pole for the @GreenkoIndia #HyderabadEPrix? 🧐

— ABB FIA Formula E World Championship (@FIAFormulaE) February 11, 2023
Group A
NIO's Sette Câmara was the first driver out on track, setting an initial time of 1:15.350. Sacha Fenestraz leapfrogged Sette Câmara, putting down a time of 1:14.446. Di Grassi ran wide and into the runoff, having to reverse back out onto track; meanwhile, his Mahindra teammate Oliver Rowland was third quickest at the six-minute mark.
Jaguar continued to look strong as Evans went a hundredth quicker than Fenestraz.
Two minutes to go…
With their first runs complete, the drivers headed back out for their final flying laps. Wehrlein started a flying lap but abandoned it after running into traffic straight out of the pits.
Mahindra's hopes rested upon Rowland after Di Grassi narrowly kept the car out of the tyre wall. Unfortunately for the Indian team, neither Mahindra made it through to the duels.
It was a disappointing session for Porsche, with neither of their drivers going through the duels — surprising, after their incredible performance in Diriyah. It was yet another disappointment for DS Penske, as defending champion Stoffel Vandoorne was also unable to qualify for the duels.
Rookie Hughes impressed once again, topping the timesheets with a 1:14.121. However, he was soon under investigation for being under the minimum pit stop time. 
In the end, McLaren was found to have failed to meet the minimum time; Hughes had his two best lap times deleted as a result. Hughes ultimately lost his spot in the duels, with Maserati's Maximilian Günther taking his place.
Lap times deleted for @JakeHughesRace ❌

This promotes @maxg_official to the duels 🔼@GreenkoIndia #HyderabadEPrix

— ABB FIA Formula E World Championship (@FIAFormulaE) February 11, 2023
Through to the quarter-finals: Evans, Fenestraz, Buemi, Günther
Group B
Lotterer was the first to set a lap time, putting in a 1:15.164. This was immediately improved upon by Müller's 1:14.549 run.
The session ground to a halt at the six-minute mark when red flags were waved as Kelvin Van Der Linde went off track. The ABT Cupra driver locked the front tyres and went straight into the runoff in scenes reminiscent of yesterday's practice session. Van Der Linde was unharmed and things got back underway shortly after.
One minute remaining…
The drivers put in their final push laps as the checkered flag was waved. They struggled to improve on their previous runs, with only Mortara and Rast setting a better lap time. Mortara managed to jump up into the top four, making it both Maseratis through to the duels.
It was Rast who was quickest, setting a time of 1:14.091. He was only narrowly faster than Jean-Éric Vergne. The French driver brought some much-needed good fortune to the DS Penske pit wall as he made it through to the duels. 
With neither Andretti in the top four, it meant that there were no Porsche-powered cars in the duels. Was this a consequence of their limited track time this weekend?
Through to the quarter-finals: Rast, Vergne, Bird, Mortara
The Duels
Quarter-final one: Buemi vs Fenestraz
It was Envision's Buemi who was out first. He edged ahead in the hairpin, with Fenestraz chasing. Fenestraz closed the gap to 0.024s, before just going ahead. However, Buemi improved, finishing ahead of Fenestraz.
Buemi goes through to the semi-finals.
Quarter-final two: Evans vs Günther
In his first duel appearance of the season, Günther was out on track first and was just ahead of Evans. Evans was quick to  0.252. Gunther went wide, and the gap between the two drivers increased to 0.520s. Evans kept his lap neat and tidy, finishing 1.095s ahead of the Maserati.
Evans goes through to the semi-finals. 
Quarter-final three: Bird vs Vergne
Bird went out first, immediately going wide at the first chicane. Vergne was narrowly ahead because of this, but Bird was quick to put distance between himself and the DS Penske driver. He was up by almost three-tenths, but Vergne began to catch him up.
It was incredibly tight between the two, but it was Bird who went quickest in the end. Soon after, however, Bird was under investigation for track limits.
Bird goes through to the semi-finals — for now.
Quarter final four: Mortara vs Rast
Rast slid through the chicane in sector one, handing Mortara a few tenths improvement on Rast's time. However, Rast rapidly closed the gap, eventually edging ahead of Mortara.
But Rast then went off, allowing Mortara to go ahead by half a second. That mistake ultimately cost Rast a place in the semi-finals. With neither driver through to the semis, it was certainly a qualifying to forget for McLaren.
Mortara goes through to the semi-finals. Or so we thought. 
The Semi-Finals
This is where things got confusing. The start of the semi-finals was delayed as race control investigated Bird for track limits. It was ruled that both Bird and Mortara infringed on track limits and that their lap times would be deleted.
There was some confusion across the paddock as the teams tried to work out who would be taking part in the duels. Sam Bird was visibly frustrated at the result.
Rast then had his lap times deleted, which only added to the confusion. Who on earth won quarter-final four?
❌ @ReneRastRacing, @EdoMortara and @SamBirdOfficial have had their times deleted for exceeding track limits.@JeanEricVergne progresses straight through to the Final with @Sebastien_Buemi and @MitchEvans_ making up the other Semi-Final.#HyderabadEPrix

— ABB FIA Formula E World Championship (@FIAFormulaE) February 11, 2023
In the end, it was decided that Vergne would proceed to the semi-finals. Tough luck for Bird, Mortara and Rast.
Semi-final one: Buemi vs Evans
Evans got ahead first, putting 0.068 between himself and Buemi. The Envision driver began to catch, but Evans stayed ahead and the gap increased once again. Evans went two-tenths ahead of Buemi, putting his Jaguar into the final. Buemi will start the race from third.
Evans through to the final. 
Semi-final two: Vergne
Vergne was still expected to put in a lap for semi-final. The DS Penske driver set a rapid time of 1:13.472. Promising stuff — would Vergne be able to put it on pole?
The Final: Evans v Vergne
Vergne went out first, fully committing to the tricky first chicane. Evans was a little neater with it, which put him ahead of Vergne. But the DS Penske driver quickly clawed some time back. It was neck-and-neck, as Vergne dropped behind but quickly began to catch once again.
Evans finished ahead by only 0.021s, putting his Jaguar one pole. Vergne will start the race just behind him in P2.
The starting grid ahead of the Hyderabad E-Prix: 
Your full grid for the #HyderabadEPrix ⬇️ #FormulaE https://t.co/bTFjn5PuDb pic.twitter.com/0BGHa4P6I2

— FormulaNerds 🤓🏁 (@Formula_Nerds) February 11, 2023
Featured Image Credit: @JaguarRacing on Twitter