Latest Episode | Cut To The Race Podcast
Red Bull team owner Dietrich Mateschitz is not concerned about Max Verstappen's world title being tarnished by the circumstances.
Max Verstappen and Lewis Hamilton went into the season's final race tied on points. The controversial decisions of the race officials that led to the race's outcome are still under criticism. The FIA has ordered a full investigation.
But this controversy surrounding the final laps of the Abu Dhabi GP does not weigh on Mateschitz's mind, according to Christian Horner.
In an interview, Horner said when asked that the controversy could overshadow Verstappen's performance and thus worry the team owner:
"No. I think there's been so much controversy throughout the year, [and] I think there's been so much bad luck that we've had during the season that these things tend to balance themselves out. He [Mateschitz] felt Max was very deserving. He was very proud of what he'd done and what the team had achieved."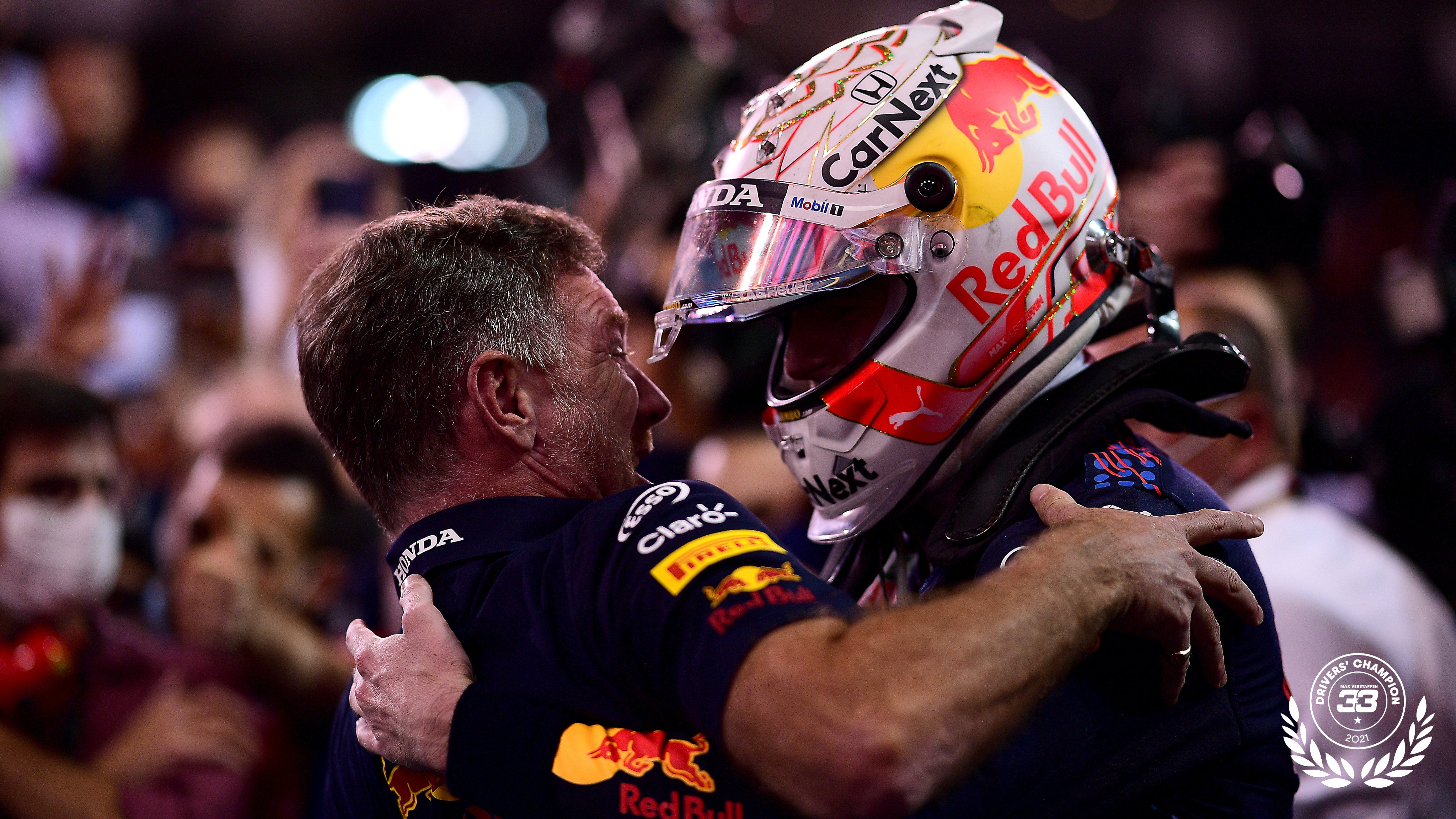 Image Credit: @redbullracing on Twitter
Looking back to 2021
Looking back, Horner believes Verstappen deserves the championship – no matter how the last race was decided. He also hints at the bad luck that Red Bull and Verstappen suffered during the 2021 season.
"I think that it was such an epic year.
"It was probably the most competitive season in Formula 1 in the last 30 years, and I think, for Red Bull, for Max, for Honda, to come out on top… Yes, we got a little bit lucky with the Safety Car at the end of the race, but so much bad luck [had] gone against us throughout the season.
"These things, I've always said, tend to balance themselves out over the course of a season, and I think Max, he led more than 50 per cent of the laps in the year, more than every other driver combined.
"He had more pole positions, he had more race wins, and for me he was totally deserving."
The pending investigation into the Abu Dhabi GP incidents may ensure that Verstappen can enjoy his victory without restrictions.
Feature Image Credit: @redbullracing on Twitter