Latest Episode | Cut To The Race Podcast
Ahead of the Italian Grand Prix, Hamilton spoke out against any claims that he'll be leaving Mercedes and retiring soon.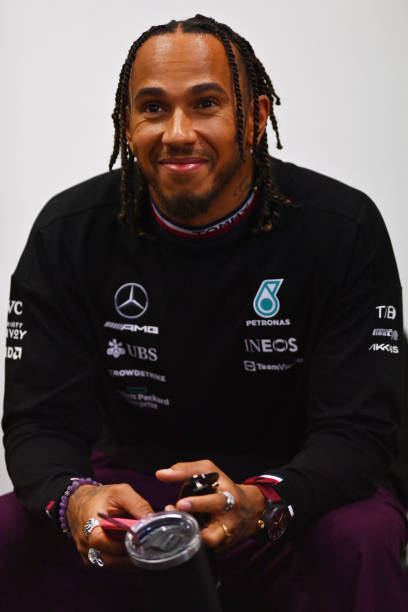 It's been a tricky season so far for Mercedes. They're yet to win a race this season, their highest finish being P2. Their limited success this season has sparked rumours that Lewis Hamilton may make 2023 his final year with the Brackley-based team. His contract is due to expire at the end of 2023, but will there be an extension? The seven time Champion seems to hope so.
Hamilton on his future and retirement
Reported by the Evening Standard, Hamilton spoke about his future ahead of the Grand Prix in Monza, saying:
"For years, we have been going up and down with stories of retirement and stopping. I feel healthier than I have ever felt. I love what I am doing and I don't plan on stopping any time soon."
One of the most recent rumours circulating about his future involves Daniel Ricciardo. The Australian, who was recently axed by McLaren, has been rumoured to sign as a reserve driver for Mercedes. The likelihood being that once the Brit's contract expires, Ricciardo will replace him. Retirement rumours have also been swirling since Sebastian Vettel announced his retirement at the end of July this year.  Both Hamilton and Vettel joined Formula One in the same year, 2007. Since then, Vettel has won four World Championships and Hamilton has won seven.
Challenges ahead for Hamilton
Six of Hamilton's wins have been with Mercedes, who Hamilton has remained loyal to and hopes to remain loyal to. He said:
"My goal is always to be with Mercedes. I feel like we're embarking on a lot of really positive things, not only in the sport but outside, and I think there's a lot to accomplish together. I want to be a part of that." 
He remains optimistic, despite the challenges himself and Mercedes are facing this season. Their latest challenge comes in Monza, with the Brit starting at the back of the grid. He's having a new engine fitted ahead of the Grand Prix, meaning he'll be maxing out the allowed engine count ruled by the FIA. As a result, he's taking a penalty and starting at the back of the grid. It's likely that Hamilton will struggle to get the win he's desperate for, but he isn't giving up:
"I don't care about records. But I am focused on getting that win. I am grateful that each year since 2007, we have an opportunity to win. I do believe we will have a chance this year. We still have seven races to go and it is definitely a big goal to get back to the front."
Despite his adamance that he will not retire any time soon, we'll have to see how well Mercedes and Hamilton get on in the next races. 
Featured Image Credit: Stefano Guidi via Getty Images