Latest Episode | Cut To The Race Podcast
Lewis Hamilton says the comments made by Helmut Marko show that there's still work to be done for inclusivity in F1.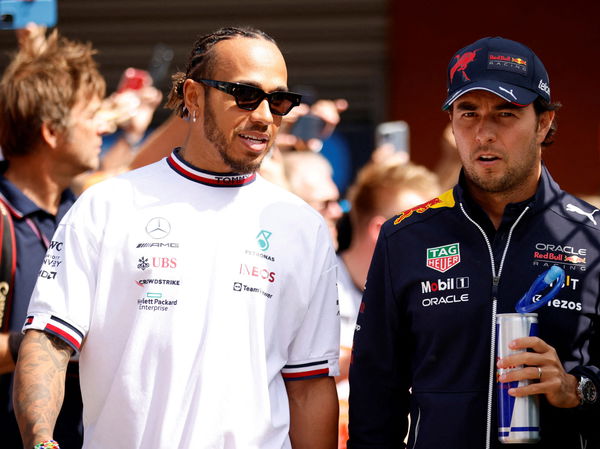 Helmut Marko made the headlines last week, following remarks made regarding Red Bull driver Sergio Perez. The comments – which concerned Perez's ethnicity in regards to his performance – were deemed offensive by many.
Following the Italian Grand Prix, Marko stated that Perez's "performance fluctuations" could be attributed to his Mexican heritage:
"He's South American… and he's just not as focused in his head as Max or Sebastian were, for example."
Marko's comments quickly sparked outrage online. The Red Bull advisor has since issued an apology, stating: "[I] want to make it absolutely clear that I do not believe that we can generalise about the people from any country, any race, any ethnicity."
Marko added, "I was trying to make a point that Checo has fluctuated in his performance this year, but it was wrong to attribute this to his cultural heritage."
However, Marko was also reported to have initially defended his comments. "It wasn't meant that way," Marko stated. "I meant that a Mexican has a different mentality than a German or a Dutchman. But who knows, maybe it's controlled."
There's "still work to be done", says Hamilton
Speaking to Sky Sports F1 ahead of the Singapore Grand Prix, Lewis Hamilton denounced the comments made by Helmut Marko. "It's completely unacceptable what he said," Hamilton stated. The Mercedes driver, who has been active in campaigning for greater inclusivity within F1, added:
"Whilst we say there is no room for any type of discrimination within this sport which there should be – no room for it – to have leaders and people in his position making comments like this is not good for us moving forwards."
"I think it just highlights, firstly, the work that still needs to be done," Hamilton continued. "There are a lot of people in the background that really are trying to combat these sorts of things but it's hard to manoeuvre if there are people in the top that have those sort of mindsets, that just stop us from progressing."
"It just shows how important it is that we continue to do the work," he added. "The work that I'm trying to do with my team and with the sport. We still have a lot of work to do moving forward to make sure that this is a more inclusive environment."
Formula 1 has, in recent years, taken steps in an attempt to promote inclusivity in the sport. The We Race As One initiative was launched in the wake of the Black Lives Matter movement in 2020. Despite this, there has been little official condemnation of the comments made by Marko.
Hamilton stated that its "interesting" that no apparent action has been taken by Red Bull against Marko.
Perez accepts apology
Meanwhile, Sergio Perez has gone on the record as accepting an apology from Helmut Marko. "I got an apology from him, a direct apology, which to me was the most important one," said Perez. The Red Bull driver added that there
"I know him, and I know that he doesn't mean it that way as well," continued Perez. "That to me is what matters. When you have a personal relationship with someone, it's a feeling that you've got to have and to me that's the most important one."
Perez looked to the weekend ahead, adding that the "most important" thing is that the team focuses "on this weekend and the performance on track".
Following the incident, Red Bull was reported by Sky Sports as emphasising that they "in no way condone these sentiments". The team furthermore added that they "want to distance themselves from the remarks". It is unclear whether Helmut Marko has received any form of formal reprimand for his words about Perez.
Featured Image Credit: WTF1