Speaking at the driver's press conference yesterday, Lewis Hamilton believes that Formula One should not ignore the human rights issues in some of the host countries, and shouldn't make it "a political issue". 
As the seven time world champion prepared for the first race of 2021 in Bahrain, one of the countries singled out as having alleged human rights issues, he stated that he takes the situation seriously, having educated himself further on the subject.
"But just reflecting again back on the powerful position that we are in, in terms of the responsibility, human rights, I don't think, should be a political issue. We all deserve equal rights," said Hamilton. "In terms of whether it's Formula 1's responsibility, I don't know if that's for me to say. But as I said, I'm taking steps and understanding,"
"As a sport we do go to a lot of different places and we visit lots of different, beautiful countries and cultures," he continued.  "And naturally there's issues all around the world. But I don't think that we should be going to these countries and just ignoring what is happening in those places and arriving, having a great time and then leave."
Last year, the Briton received letters from a number of human rights organisations, making him aware of the issues faced in Bahrain, including torture and sexual assault. There have also been calls from these groups for him to take a stand and boycott the inaugural Saudi Arabia Grand Prix, a country also notorious for their human rights issues. It has highlighted to many that Formula One goes racing in these countries for money, and there is a concern that the problems in every country go unnoticed.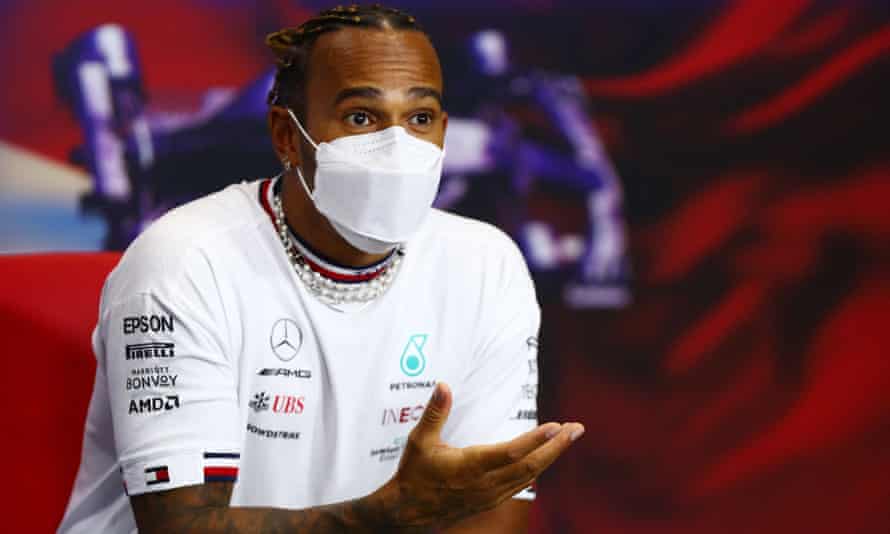 "Coming here all these years I was not aware of all of the details of the human rights issues. I have spent time speaking to legal human rights experts, to human rights organisations like Amnesty," the 36-year-old said. "I have been to see the UK ambassador here in Bahrain and spoken to Bahraini officials also. At the moment the steps I have taken have been private and I think that is the right way to go out about it but I am definitely committed to helping in any way I can."
Hamilton's comments have put the pressure on Stefano Domenicali, who rejected calls for an inquiry into human rights issues in Bahrain only last week. He was sent a letter led by the Bahrain Institiute for Rights and Democracy by a group of 61 British MP's and 24 Human Rights groups. The letter was also sent to the teams, the FIA and Hamilton.
In response to the letter, Domenicali wrote, "It is important to make clear that Formula 1 is not a cross-border investigatory organisation. We are a sports rightsholder that has the important job of promoting our sport across the world in line with the policies I have set out. Unlike governments and other bodies we are not able to undertake the actions you request, and it would not be appropriate for us to pretend we can."
It is clear that the issue is not going away, especially now that the sport will be travelling to Saudi Arabia at the end of the year. With Hamilton becoming an increasingly vocal activist on so many different subjects, this will draw a lot of attention to the fact that Formula One actually do have the powers to highlight problems faced in countries they race in, and actually help to do something about it.
Image Credit: PA Images/AFP
Source: https://www.theguardian.com/sport/2021/mar/25/lewis-hamilton-speaks-out-on-human-rights-before-bahrain-grand-prix