Latest Episode | Cut To The Race Podcast
The jewellery ban is back. Lewis Hamilton could therefore be prohibited from taking part in this weekend's British Grand Prix.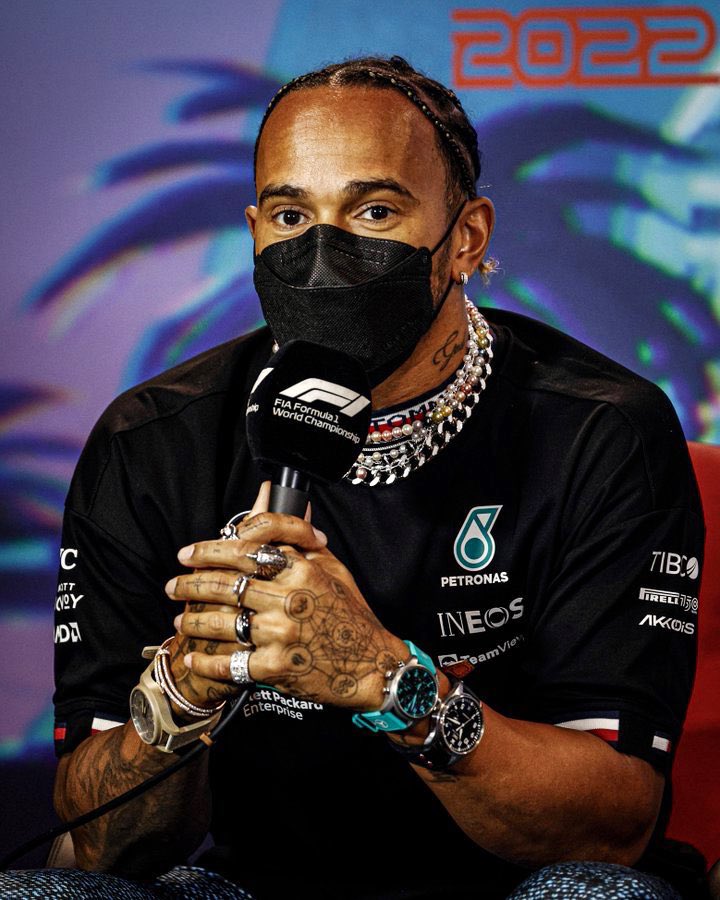 F1's moratorium on its proposed jewellery ban is set to expire today. This comes after the grace period permitted to drivers – and Lewis Hamilton in particular – was extended just before the Monaco Grand Prix in May.
The issue came to light in April, at the Australian Grand Prix, but actually dates back to its inception in 2005. However, it has never been enforced. Until potentially now.
Hamilton's nose ring – amongst other piercings and items of jewellery – contravenes the rule which seeks to stop drivers from wearing such pieces whilst out on track.
The safety of the drivers is the central premise of the ban, but the issue has proven divisive.
Over the last few months, some of the arguments against the ban have been predicated on the fact that driving in F1 is already incredibly dangerous. To some, this renders the removal of jewellery somewhat redundant.
One such advocate for allowing drivers to "make that choice themselves" is 1996 world champion, Damon Hill.
🗣️ "Nothing would persuade me to take that off."

Damon Hill shares his thoughts on the situation with Lewis Hamilton being asked by the FIA to remove his jewellery. pic.twitter.com/rsmYnJppVP

— Sky Sports F1 (@SkySportsF1) May 26, 2022
Now, the issue is up for review again, already. 30th June was the deadline set by the FIA's extension. How much is the sport willing to create controversy, on what has already been a difficult day, in a difficult week?
How likely is a ban for Lewis Hamilton?
At this stage, it's difficult to say. It remains to be seen whether the ban will be further pushed back or be actually enforced this time. Or, if the issue will be dropped altogether, which is still a viable option.
If F1 and the FIA do decide to crack down on the ruling and sanction drivers for non-compliance, they may opt for lighter punishments, such as fines.
It's difficult to see bans being implemented ahead of one of the biggest weekends of the season. Especially considering that the sport's biggest star is at the centre of the debate. And given that the British Grand Prix is his home race. Would the commercially driven sport risk disappointing hundreds of thousands of fans?
Featured Image Credit: @LewisHamilton on Twitter