Latest Episode | Cut To The Race Podcast
Guenther Steiner reiterates Haas's desire for Daniel Ricciardo, but will not "chase him down"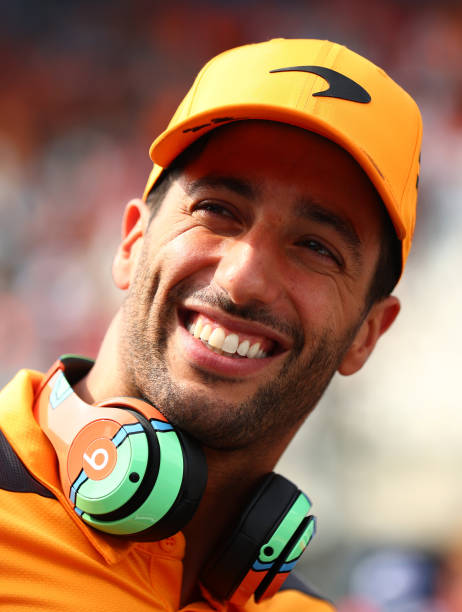 With only two seats remaining for the 2023 Formula One season, competition to join the grid next year is fierce. At Haas, it would appear that they are looking at either current driver Mick Schumacher to extend his stay at the team, or they may choose the experienced hands of Nico Hulkenberg. Even Haas Team Owner Gene Haas has recently provided his opinion on Schumacher's future.
But is Haas Team Principal Guenther Steiner still holding out hope that Ricciardo will join the team?
Steiner refuses to chase after Ricciardo
Eight-time race winner Ricciardo receives high praise from the Haas team principal. During an interview with The Associated Press, Steiner said the following about Ricciardo's credentials:
"For us, he would be a big hit. He was a race winner and now he is without a job. He was a race winner just last year. I rate him as a driver. I have no idea why he doesn't perform right now."
Of course, Haas is an American team and Ricciardo is a fan favourite of the American audience. So Steiner signing the Australian would make good business sense for the team.
But Steiner stays firm that he will not hound Ricciardo into signing a deal with his team. The team principal has said:
"If he's interested in us, he's not shy to call me up. I am not going to chase him down."
Although Steiner relents that he believes Ricciardo is still yet to decide what he wants to do next season. Steiner wishes for Ricciardo to "decide what he wants to do for himself, first, before being talked into something." And that ultimately the Australian, "needs to come clean with himself and decide what he's going to do."
Has Ricciardo already come to a decision?
The current McLaren driver seems to be hoping for a "break" next year, in the hope that "some other things may open up," in 2024. But which seat is the Australian hoping will become available in a year's time?
Ricciardo is clearly hoping to drive for a top team if he were to return to the sport after a year off. But Lewis Hamilton has recently put retirement rumours to rest, and Charles Leclerc and Max Verstappen have contracts running later than 2024. However, George Russell, Carlos Sainz and Sergio Perez only have contracts until 2024.
Could Ricciardo replace one of these three drivers at a top team after a year off from the sport? Or should he join Steiner at Haas for 2023?
Feature Image Credit: Clive Rose via Getty Images