Latest Episode | Cut To The Race Podcast
After three seasons out of Formula One, Guenther Steiner reveals his "surprise" regarding Nico Hulkenberg's form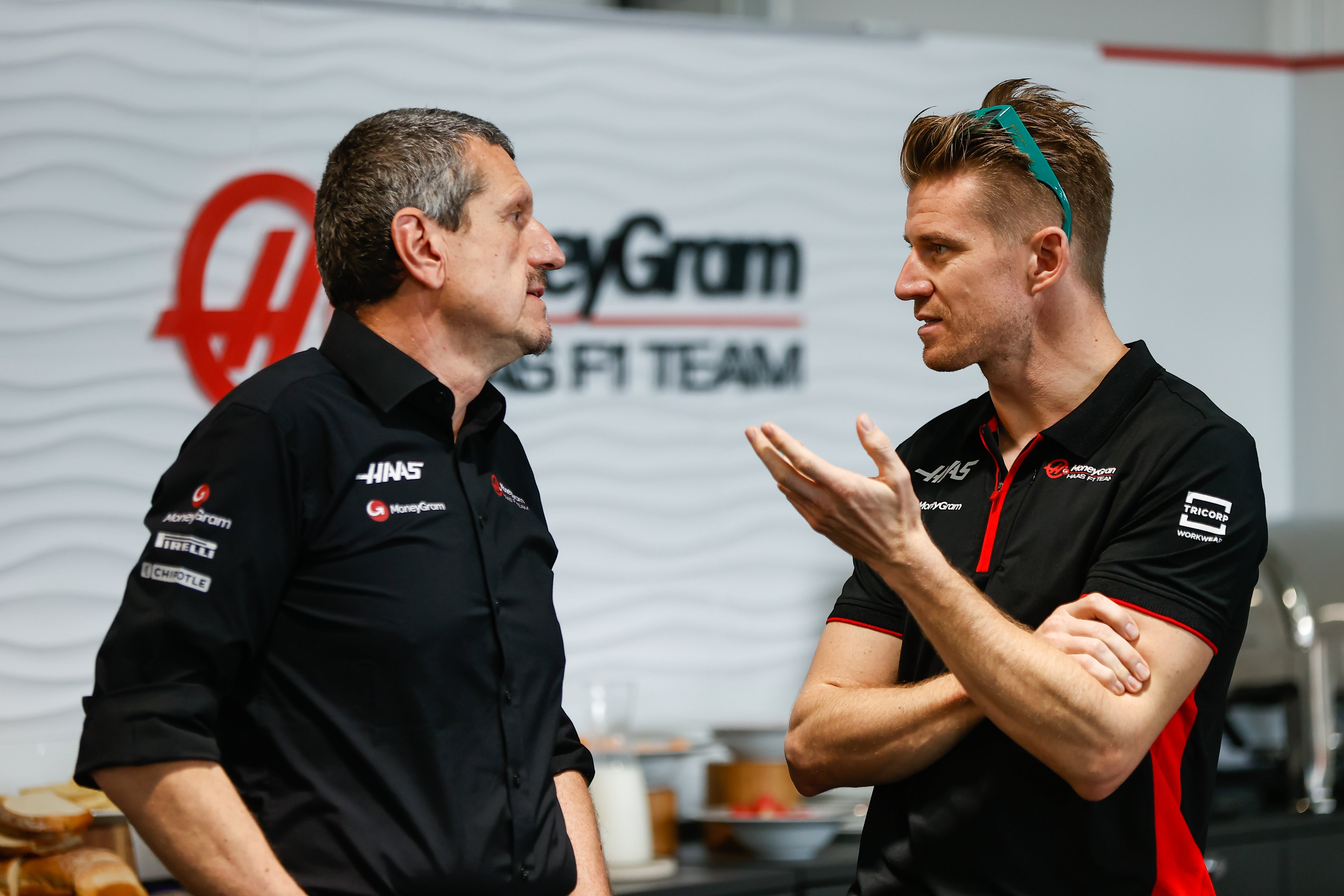 Setting aside his four appearances as Formula One's 'super sub', Nico Hulkenberg has not had a full-time driving seat in Formula One since the end of the 2019 season. Haas announced late last year that the experienced German driver would return to the pinnacle of motorsport, replacing young Mick Schumacher.
Considering Hulkenberg had a nine-year run in the sport, with the German sitting out the 2011 season, the highly rated driver is still yet to score his first podium in Formula One. So, understandably, there were question marks surrounding the 35-year-old's return to the sport. But Hulkenberg has gone on to prove the naysayers wrong.
Or, at least, that is what Haas Team Principal Guenther Steiner believes. Whilst talking to the F1 Nation podcast, he heaped praise on the German driver. Steiner said:
"For Nico [Hulkenberg], coming back after three years as a part-time driver, he came back really strong. I expected him to be strong, but I expected that form to come a little bit later, so I was quite surprised myself. In the beginning, he was just strong."
He continued, "I don't know if we've reached the peak [of Hulkenberg's performance], or is there more coming? I will be happy if there is more coming, obviously. But I think he's doing a good job."
Steiner reveals that Hulkenberg is boosting team morale and happiness
As well as providing six of Haas's eight points this season so far, Steiner has also revealed that Hulkenberg is positively affecting the team outside of the car. The Haas team boss revealed:
"He's bringing a good vibe to the team at the moment."
Steiner continued, "Everybody likes to work with him. He's demanding, but always in a good way. [He] never demands something just for the sake of [it]. He always can explain why he wants something."
Has Hulkenberg proven that he deserves his seat at the Haas team? And how long will the happy marriage between Hulkenberg, Steiner and Haas last?
Feature Image Credit: @HaasF1Team on Twitter