Latest Episode | Cut To The Race Podcast
Pierre Gasly thinks the team change from AlphaTauri to Alpine creates "a nice story to make this move" to remember the late Anthoine Hubert.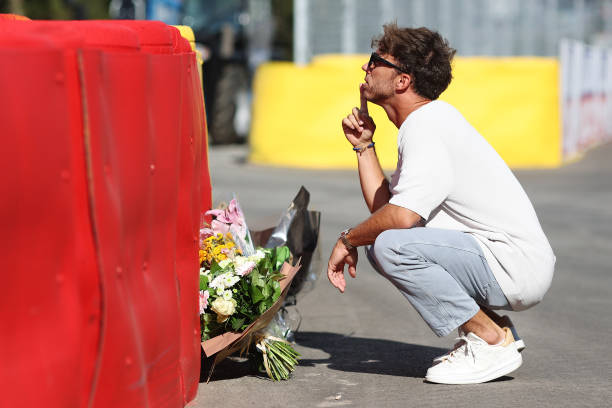 Hubert was a rising star in the Alpine Driver Academy, which was still under Renault at the time. Hubert won the GP3 title in 2018 and then moved up to Formula 2. His goal was to one day drive for Renault as a French driver.
In 2019, Hubert won races at Monaco and Paul Ricard until the fatal accident during the feature race at Spa-Francorchamps.
Hubert and Gasly were close friends. They grew up together, went through junior programs in France and attended school together.
Gasly is happy about the "amazing" chance to honour Hubert
Pierre Gasly moves to Alpine in 2023. He explains, according to motorsport.com, that Anthoine Hubert's links to Alpine were "something I thought of straightaway" when the contract discussion started.
"I knew Anthoine was an Alpine driver, a French driver, he was really liked within the academy," Gasly explained.
"Between all of us drivers, we knew that Alpine would be quite keen to bring a French driver to the top. And he was on his way to Formula 1.
"Obviously when this [move] happened, it was definitely something I thought about, and about the family. It just felt like quite a nice story to make this move.
"I've always said it, we always had this common dream of making it to Formula 1, me and Anthoine. He had his dream to perform with Alpine," Gasly said.
"If it's something I can achieve in a way to remember Anthoine even more within my life, that would be amazing."
Gasly explained that he contacted Hubert's family directly when the deal went through.
During the winter break, he wanted to spend time with Hubert's family to catch up.
"I have a couple of anecdotes that I'll mention later, but that I want to share with his Mum," Gasly said.
"It's definitely something that I carry with me all the time."
Esteban Ocon will join Gasly to form an all-French line-up at Alpine.
Feature Image Credit: Alpine