Latest Episode | Cut To The Race Podcast
After being demoted back in 2019 from Red Bull to Toro Rosso – now AlphaTauri – halfway through that season, Pierre Gasly has said that he feels he deserved more of a chance to regain his seat back in Red Bull for the 2022 season.
Being replaced by Alexander Albon, and now Sergio Perez, Gasly has highlighted he feels he has grown much more since his time in the second seat in 2019. He has since won podiums including his incredible win at Monza last year at the 2020 Italian Grand Prix, and consistently qualifying in the top 6 and scoring points this season.
It was also rumoured Gasly could be linked to a seat in an Alpine, but with fellow Frenchman Esteban Ocon signing a multi-year deal with the team, and Fernando Alonso remaining at the team till at least next year, meaning there wouldn't be an opening at Alpine till at least 2023. Yet earlier this season it was announced Perez would retain the seat at Red Bull for 2022, and Gasly will remain with Red Bull's sister team, AlphaTauri alongside Yuki Tsunoda.
It is clear the Frenchman is outperforming this car and needs to progress in Formula 1 after consistently showing his improvement and talent on track.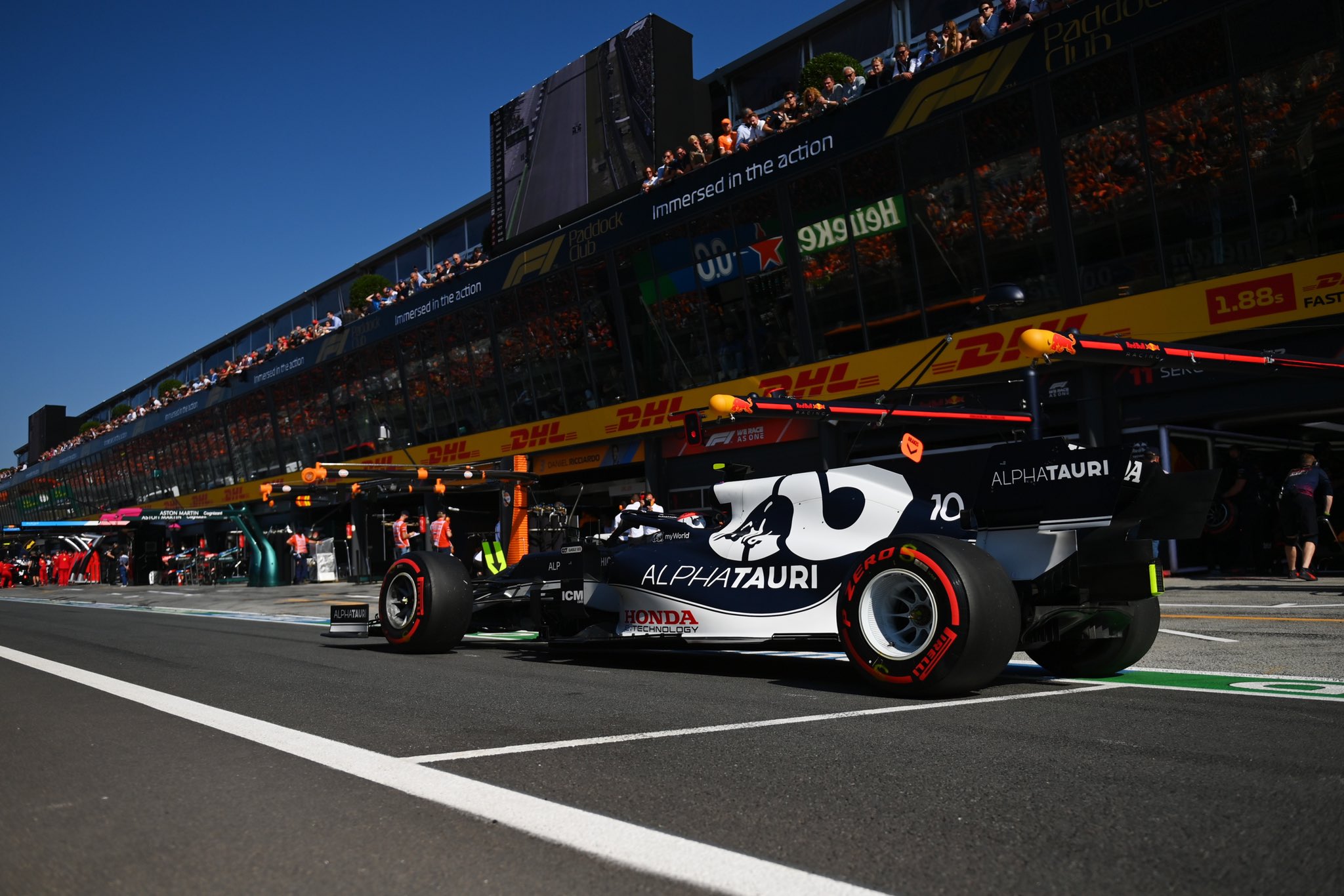 Image Credit: @AlphaTauriF1 Twitter
According to f1.com, Gasly was asked whether he should have been asked for a call-up for 2022 instead of Perez.
"Yes, I think I performed at a very good level this season, better than I did in 2018 when I was given the opportunity, performing a better level, more experienced and based on this year I could have deserved a better chance," he said. "But that is the decision, it doesn't stop my motivation, I've been in Sergio's position, it's part of obviously, a career perspective."
"My goal is to be in Red Bull, and there's no surprise in that, I want to be in a car which allows me to fight for wins and podiums," he added. "That will always be the target, that's what I'm working for every morning, working on myself, trying to be a better driver to win races and that's the goal.
"So they made their decision, I'm happy for them that they are having a very successful season. [I will] keep pushing and try to take my chance in the future because that's what I want, to fight for a World Championship."
So far this season, Gasly has been on the form of his career and only needs now one more point to exceed his total from last year as he currently is ninth in the drivers' standings on 74 points.
Looking ahead to the USA Grand Prix this weekend at the Circuit of the Americas he said: "I've not yet had any great races in Austin, the best I did was 10th the last time we were there.
"I'm not particularly worried about it, because our car is working well everywhere at the moment and we just have to avoid any problems waiting to ambush us so that we can continue to close in on Alpine in the championship."
AlphaTauri is currently 12 points behind the French team in the Constructors' Championship in the battle for fifth, which would award the team with their best finish championship finish.
Headline Image: f1.com