Latest Episode | Cut To The Race Podcast
Pierre Gasly has explained what led to AlphaTauri suffering problems in 2022 after a great season in 2021 – the weight of the AT03.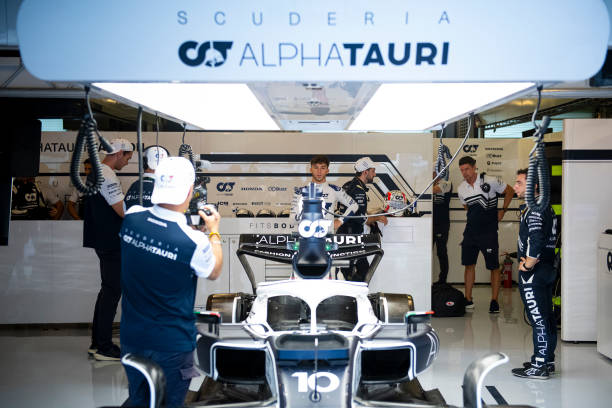 In 2021, AlphaTauri achieved their best result as Red Bull's sister team: sixth place in the Constructors' Championship with 142 points. In the 2022 season, the result was different. They ended up in ninth place in the standings with only 35 points.
Gasly explains the team's struggles
In 2022 the new regulations arrived, and the expectations and hopes of the team from Faenza were high. But disillusionment came quickly. Several technical defects, many races without drivers Yuki Tsunoda or Pierre Gasly scoring points, and frustration in the team followed.
At the beginning of the season, many Formula 1 teams complained about the weight of their challengers, so Formula 1 had already raised the minimum weight before the season.
However, this change did not help AlphaTauri.
Gasly explained, according to PlanetF1:
"I do feel like the core of the car is great, but we've just been massively overweight all season. Just on that it cost us a lot in qualifying. I do believe that was the main issue this season.
"Clearly didn't perform nowhere near what we would have liked and personally what I would have liked for the team."
In hope of progression
Hopes that the development of the AT03 would be better over the season were also quickly dashed. The team did not make the leap it had hoped for. As a result, hopes of a better placing than second last in the standings were finally buried.
"It was trickier because there were obviously very high expectations coming from last season," said Gasly. "There was a great momentum, there was a change of regulations with the target from F1 to kind of put the field all together.
"So let's say my hopes to have the best year for AlphaTauri were never as high as they were at the start of the season. I really thought 'okay, we have our chances, budget cap is coming in, so we have no reasons not to outperform all the midfield teams'.
"And yeah, we didn't start the year in the best shape, but at that time I didn't really care so much, because I knew it will be a race of developments for the year. I just knew that it doesn't really matter where you start, you just needed to put this development on the car race after race. And unfortunately, we didn't manage to do that."
We are curious whether Gasly will make a better start at Alpine despite his rather disappointing last season at AlphaTauri.
Feature Image Credit: Rudy Carezzevoli via Getty Images