Latest Episode | Cut To The Race Podcast
ABT Cupra's Robin Frijns picked up a fractured wrist after a collision at the Mexico City E-Prix on Saturday.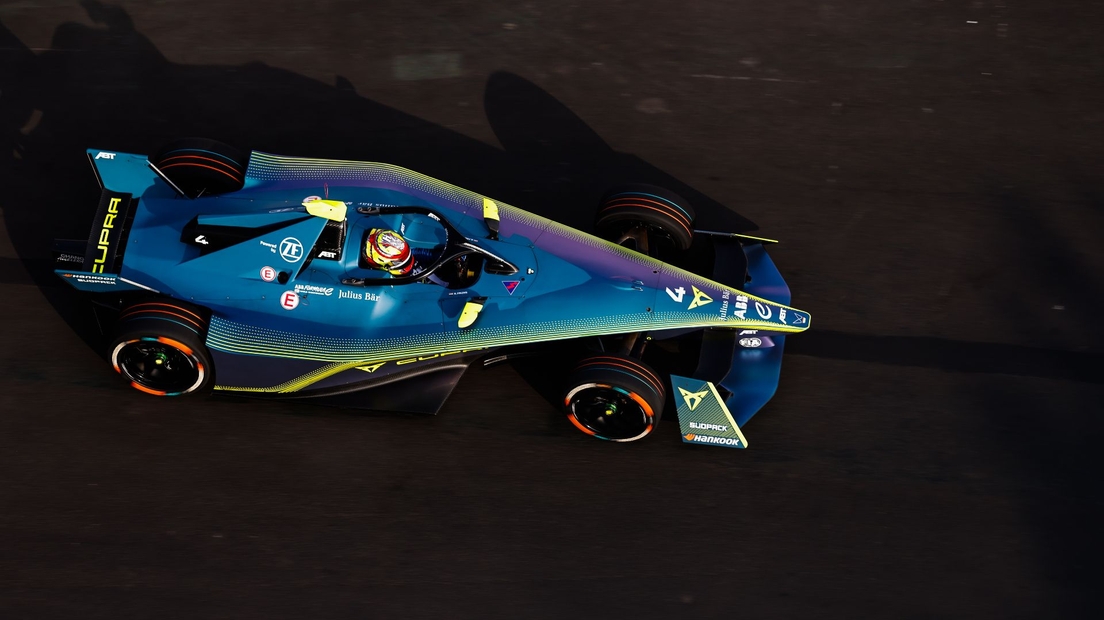 A collision with Norman Nato at the Mexico City E-Prix saw ABT Cupra's Robin Frijns sustain a fractured left wrist. The Dutchman made contact with Nato's Nissan on the first lap of the season-opener, colliding with the rear of the Nissan at the new Turn 9 and Turn 10 chicane. Frijns retired immediately, stopping at Turn 10, whilst Nato retired after a trip to the pits.
It was confirmed on Twitter shortly after the race that Frijns had suffered a fractured wrist, and that he had been sent to a hospital in Mexico City for medical checks. The statement was met with messages of support and well-wishes from both fans and other Formula E teams. 
ABT Motorsport posted an update on Frijns' condition on Sunday night, stating that Frijns had suffered fractures to both his hand and wrist. ABT informed fans that Frijns had undergone a successful surgery and that the driver "hopes to fly back home soon". With the Diriyah E-Prix in just under two weeks, it's unclear whether Frijns will be fit to compete. 
Here is a quick update on Robin: He suffered from fractions on the hand and on the wrist. The surgery went well and the FIA doctor came to see him today. Robin is in good spirits and he hopes to fly back home soon. Big thanks to the medical team on site and in the hospital 🙏🏻 pic.twitter.com/dILz39U5ib

— ABT Motorsport (@abtmotorsport) January 15, 2023
A tricky start to the season for ABT
The Mexico City E-Prix saw ABT return to the sport after a year on the sidelines. However, it's been a less-than-ideal start to the season. It was a tricky weekend for ABT, with Nico Müller and Robin Frijns qualifying P18 and P19 respectively. Müller was able to gain positions during the race, finishing P14. However, with Frijns' early retirement, the team was unable to score any points in the season-opener.
Frijns' injury will be yet another hurdle for the German team to surmount. The choice to return to Formula E was made late, and this decision put the team at a disadvantage. Speaking to Autosport in December, team principal Thomas Biermaier estimated that the team was "two and a half months behind others" as a result.
"We are missing time, especially track time and so the last six weeks were not easy," Biermaier said, speaking of many sleepless nights for members of the team. Despite this, Biermaier has remained optimistic about the season outlook.
As reported by The Checkered Flag, Biermaier described ABT as this season's "underdog". He said: "Even though we have respect for the strong competition, we are all now looking forward to finally getting out on the racetrack. And anyone who knows ABT knows what we are capable of with our small but committed team."
Featured Image Credit: @abtmotorsport on Twitter